Mississippi Charter Bus, Limo Service, and Party Bus Rentals
You won't find a better selection for limos, charter and party buses in Mississippi than at Price4Limo. Complete the form to view vehicles available in your area.
Mississippi is one of the most beautiful states in the U.S. It has a substantial number of landmarks and sightseeing spots that are well-known for their old history, culture, and traditions. Mississippi is home to some of the most famous lighthouses such as Pascagoula River Lighthouse and Pascagoula Beach Lighthouse, which is a great place to visit at night with family or friends. The state also has an abundance of natural reserves like Gulf Islands National Seashore and Tishomingo State Park which are perfect for adventure seekers looking to explore something new. If you wish to see more tourist attractions in Mississippi then consider hiring Price4Limo's limo service, party buses, and charter bus rental transportation services so that you will have an enjoyable vacation in this state without any worries about transportation because our company offers high-quality vehicles at very affordable rates!
Traveling with a large party? View our Mississippi charter buses
Mississippi Limousines
Welcome to Price4Limo's Charter Bus, Limo, and Party Rentals! We are a premier transportation provider in the state of Mississippi. We offer first-class charter buses and party buses for your business or special occasion. We offer limo services in Mississippi as well as around the world. Let us help you plan your next excursion and take care of all logistics for you so that you can relax and enjoy yourself on your trip. Our fleet consists of late model vehicles with top notch amenities such as high-definition televisions and entertainment systems, Wi-Fi connectivity, plush leather seating that converts into beds, premium sound systems with Bluetooth capability for smartphones, spacious legroom seats designed for comfort during long road trips, air conditioning systems that provide maximum comfort inside each vehicle even when temperatures rise outside during hot summer days (or equally cold winter nights), water bottles provided free of charge upon request from our friendly staff members who will be happy to assist with any other needs while traveling!
View our large selection of limos, party bus rentals, charter buses & more available in Mississippi. Find out what vehicles are available near you by searching for your city or town in the dropdown menu above.
Party Buses Mississippi
Party buses are a unique way to travel. They provide a great venue for any occasion, whether it's a birthday party, wedding or even just an outing with friends. The best part about party buses? You can bring all your favorite drinks on board! Party bus rentals will come with everything you need to have an unforgettable trip from start to finish: ice chests, bar equipment and more. Our team of experts at Price4Limo can help you find the right party bus for your needs based on your budget and preferences.
Hop in one of our outstanding party bus rental or limos for your upcoming special celebration. Join your friends and family at your beloved baseball team's arena in fashion. Book a limousine for prom at a budget-friendly price. If you need airport pick-up or drop-off services our party buses or chauffeured car services will get you to your specified destination without delay. A bus rental can definitely make a boring afternoon on the town into monumental occasion. If you are getting married and desire wedding transportation see the limousines we have waiting for your special day.
Charter Bus Rental Company In Mississippi
Charter bus rental in Mississippi is a great option for those who want to gather their family and friends together for an outing or event. Mississippi is home to several cities, each with its own culture and charm. If you're planning a trip in the area, consider chartering a bus to allow your group to get from one place to another safely, comfortably and on time. Jackson has many things going for it as far as tourism goes: museums, restaurants and nightlife spots, parks and other green spaces. Whether you're looking for some relaxation or excitement during your stay in Jackson MS hotel rooms at our downtown hotel will be waiting at the end of your journey so that you can rest up before heading out again tomorrow morning!
Mississippi is a southern state bordering the Gulf of Mexico. It's largest city is it's capital Jackson. Other notable cities are Tupelo, Biloxi, Natchez and Clarksdale.
Mississippi offers fun, adventure, and relaxation. Price4Limo provides a wide range of vehicles that you can use to experience all the attractions in the state. Our Limos are perfect for city tours, wedding transportation, airport service, night out on the town and other special events. For groups we have buses with different sizes ranging from minibus to charter bus rentals. We also have party buses that will fit any number of passengers depending on your requirement – from small to large group travel.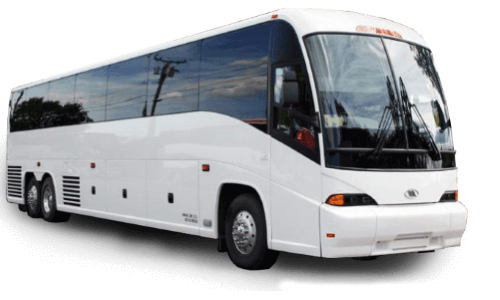 Luxury Charter Buses
We offer charter buses for hire in a variety of sizes, seating capacities and configurations. Charter buses are available in different sizes and configurations to accommodate groups of all sizes. Most charter buses are equipped with onboard restrooms, reclining seats, large tinted windows and entertainment systems. Our fleet includes: MCI Buses (up to 40 passengers), Luxury Coach Buses (up to 56 passengers).
Charter Bus Pricing Explained
Charter bus prices depend on the size of the bus. A charter bus is usually a large coach-style vehicle that can hold up to 50 passengers. If you need more than 50 people to be transported at once, then a charter bus is your best option.

Minibus Rentals
If you have a group of 15-25 people and are looking for a ground transportation service that can accommodate luggage, then minibus rentals are the way to go. Minibuses are comfortable vehicles that can be used for airport transfers or in trips around Mississippi. These vehicles have a lot of space inside and often come with extra features like DVD players or Wi-Fi access which make them ideal for group travel in this state.
Mini Bus Pricing Explained
Mini buses are small buses that can seat up to 15 passengers. Mini buses are perfect for small groups or short trips. Mini buses are available in a variety of sizes, including 12, 15, 18, 24 and 27-passenger models. If you need to go on a trip with your company or family but don't want to rent an entire charter bus then mini buses may be the best option for you!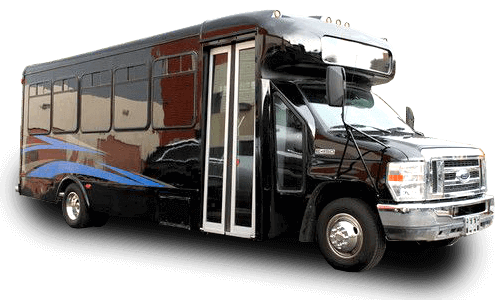 Luxury Party Bus Options
Party buses are a great way for you to have a memorable time with friends or family. You can choose from several different types of party buses, including: The standard Party Bus – This type of party bus is designed to hold up to 30 people and comes with all the amenities you will need for the perfect night out on the town. It has a bar, dance floor and DJ booth so that you can get your groove on as well as have drinks available at all times. The Bus Limo – This limo service is perfect if you want something smaller than an actual bus but still want some options other than just sitting around in one place together.
Party Bus Pricing Explained
Before you book your party bus, it's important to understand how our pricing works. Party buses can often have a variety of prices depending on the number of passengers and amenities included in the rental. The following variables affect the price of your trip: Number of Passengers - The more people that are riding on your party bus, the more expensive it will be. Hours Rented - This is how long you are renting for. If you're looking for an all-day event (upwards of 10 hours), then expect to pay more than if you were just going out for a few hours at night. Distance Traveled - The further away from home your trip takes you, the higher price tag should be. Similarly, if there are multiple stops involved with this trip then that could raise costs as well (we recommend adding stops into any trips longer than 4 hours).

Motorcoaches For Hire
Motorcoaches are the perfect choice for group travel in Mississippi. They offer a lot of comfort, affordability and convenience to your travels. Our company offers both rental and purchase service while you can also find lease options that are available here at our website.
Motorcoach Pricing Explained
A motorcoach is a large vehicle that accommodates many people, making it the perfect choice for your group. We offer flexible pricing options to accommodate your needs: Distance-based pricing. Based on the distance of travel and number of passengers, as well as how much time you're spending in each location. Price per passenger. We offer lower rates when you travel with fewer passengers than with more passengers—and we'll always do our best to provide affordable ground transportation services! Time-based pricing. You can rent a motorcoach by the hour or half hour, which means you only pay for the amount of time that you need it!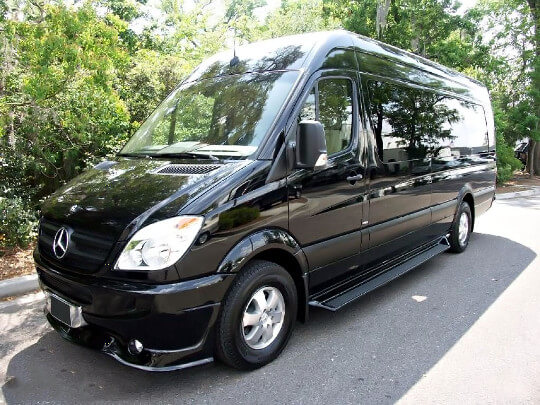 Sprinter Limo Rentals
If you're looking for a way to explore the state of Mississippi, look no further. Price4Limo offers limo sprinter rentals in Mississippi. With our limo sprinters, you can make an itinerary that visits all the must-see places in Mississippi and still have time to take in local culture. Plus, since these vehicles are fully equipped with snacks and beverages for your convenience, you won't have to worry about stopping at a gas station or restaurant on your road trip. No matter how much time you spend traveling from one place to another or even if it is just a day trip from New Orleans or Mobile, we offer competitive rates so that your budget doesn't suffer from traveling within this beautiful state!
Limo Sprinter Pricing Explained
A large group will cost more than a small group. Large groups usually have additional stops and/or require more time on the road. It's best to ask your limo driver what the fare will be before booking.* The number of hours: The longer you need transportation, the higher it costs.* The number of stops: One stop is included in all vehicles, but there are additional stops available with Sprinters.* Fuel usage: Fuel prices vary by location and time of year; they also vary depending on how long you travel and how much fuel your vehicle consumes during that time.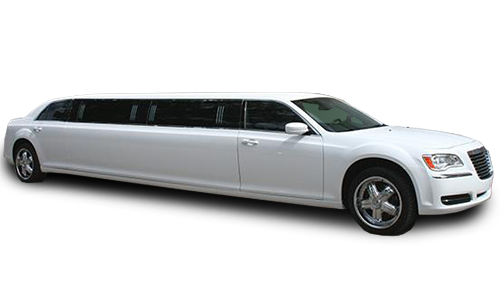 Luxury Limousine Options
Luxury limo pricing is broken down into two parts. The first is the per-hour charge, which will be listed as a flat rate on your manifests and contracts. This rate varies depending on the size of your party, where you want to go, and how long it will take to get there. You can expect to pay between $120 and $200 per hour for most trips in Mississippi—the rare exceptions being special events or other large celebrations that might require chartering a bus or train instead of renting a limo.
We offer SUV hummer limo rentals in Mississippi. Our luxury vehicles are very beautiful and spacious, allowing you to sit comfortably in them. Our SUV hummer limos can be used for weddings, proms, bachelor and bachelorette parties, corporate events, airport transfers, concerts or any other special occasion where you need a luxurious vehicle to take you around town. Our fleet of cars is made up of a variety of vehicles that include: Lincoln Towncars, Audi A6s & Q7s and Rolls Royce Phantoms among others! Also we have an assortment of party buses from 30 passengers all the way up to 40+ passengers! There are so many options available to meet your needs!
Hummer Limo Pricing Explained
The first thing to know is that there are many factors that go into calculating the price of a Hummer limo rental. For example, if you want to rent a Hummer limo for a wedding, the price will be different than if you're renting one for a birthday party at the local bowling alley. The prices also vary based on where your trip takes place. After all, it's hard to compare prices between cities like Chicago and New York City when they're so geographically distinct!
Searching for a reliable bus service? Price4Limo is here to help you. Our transportation options are top of the line and exceptional. We have a lot of different types of motor vehicles like limos, buses, minibuses, vans and even charter shuttles. Mississippi is full of great cities that are perfect for partying and having fun in. Get ready to enjoy your trip!
Sports Teams in Mississippi
Mississippi is home to four Division I college sports teams, including the Mississippi State Bulldogs. The Bulldogs compete in the NCAA Football Bowl Subdivision (FBS) and have a total of 14 SEC titles. T The Jackson State Tigers play basketball at the Division I level as well but are not affiliated with any division of the NCAA or NAIA conferences.
Best Attractions in Mississippi
While there are many attractions in Mississippi, the ones below are some of the best.
The Civil Rights Museum is a museum that was created to tell the story of American history through the lens of civil rights and race relations. This museum allows visitors to explore their own personal connection with this history through interactive exhibits and multimedia presentations.

The Natchez Trace Parkway is one of America's most scenic drives, offering visitors access to natural beauty, historical sites and unique shopping opportunities from one end to another! There are more than 400 miles available for your enjoyment on this parkway including hiking trails on both sides as well as historic inns where you can stay overnight while touring other areas nearby!
Airports We Service in Mississippi
Jackson-Evers International Airport

Meridian Regional Airport

Golden Triangle Regional Airport

Columbus Municipal Airport

Gulfport-Biloxi International Airport

Greenville Municipal Airport

Hattiesburg-Laurel Regional Airport
Government Charter Bus Rentals
When you need to transport large groups of people in a safe and efficient manner, government charter buses are the best option. Government charter bus rentals can be used for a variety of purposes, including:
Corporate Travel Coach Buses
A corporate travel coach bus is a great way to transport groups of people to events or meetings. This can be used for a variety of different occasions, such as weddings, corporate events and more. In addition, these buses are also used for private parties and company outings. If you are considering hiring a corporate travel coach bus for your next trip with Price4Limo, you should know that there are many benefits that come along with doing so:
Prom Shuttle Bus
Your Prom is a big day and you want to get the most out of it! You need a safe, reliable way to get to and from your prom. Our transportation services will make sure that your special night goes off without any problems. Let us pick up your group at home or school, take care of all their transportation needs – and even provide them with an open bar ride back home!
Transportation For Greek Events
Greek events are a lot of fun and a great way to celebrate your fraternity or sorority. Greek events are a great way to get to know your brothers and sisters, as well as alumni. They're also a great way to build camaraderie within the group! One of the most popular ways for Greeks to celebrate is through tailgating before home football games at the University of Mississippi. Fans have been traveling with us since we began our service, so this is an experience that we are more than equipped for – just check out our reviews on social media! We offer transportation services for all types of Greek events from homecoming and formal dances, to philanthropy activities like attending church services together on Sunday mornings (and even driving some members who want rides home afterwards).
Affordable Homecoming Bus Rentals
If you are hosting a homecoming, then you know that it can be a great time to celebrate with friends, family and loved ones. However, it can also be stressful to organize everything. You want to make sure that your guests have transportation home safely and at the end of the night after partying all night long! We have some affordable bus rental options available for you to choose from so that you get the best service at an affordable price. If you want a different type of ride for your high school students or alumni than what they are used to getting on their way home from school every day, then take a look at our list of different types of buses below:
Pub Crawl Minibuses
Pub Crawl Minibuses are a great way to travel in a group. Pub crawls are so much fun, and they make for great memories. They're also an excellent way to explore your city. If you're travelling with friends, consider taking our pub crawl minibuses instead of hiring individual cabs or Ubers. Not only will it save you money, but it'll also be more convenient!
Employee Shuttle Bus Service
Employee shuttle buses can be a great way to keep your employees happy, save money on gas, and reduce the strain on our environment. Many businesses have found that employee shuttle buses are a cheap and efficient way to get their workers where they need to be. Employees will love it! Employees will appreciate being picked up in their own personal vehicle that they can use for work-related travel and errands like going grocery shopping or visiting friends after work hours.
Mississippi offers a great variety of things to see and do with your charter bus rental. Whether you are looking for a beach destination or historic sites, there are plenty of options in Mississippi that will fit your style of travel. Just make sure to book your charter bus rental before you head out on the road!
Price 4 Limo is a nationwide marketplace where independently owned transportation companies compete for your business!