Minnesota Charter Bus, Limo Service, and Party Bus Rentals
You won't find a better selection for limos, charter and party buses in Minnesota than at Price4Limo. Complete the form to view vehicles available in your area.
Planning a fun vacation in Minnesota? Check out the rentals you can get from Price4Limo, the leading charter bus and limo rental company in Minnesota. We have charter buses and party buses available for any occasion or event. You can browse through our selection at our website or you can call us anytime to talk to one of our professional customer service representatives who will assist you with your booking.
Traveling with a large party? View our Minnesota charter buses
Minnesota Limousines
When you're looking for a company to handle transportation services, it's important to find one that offers a wide range of options. You may need a large bus for your team's next big game or an individual limousine in order to impress your significant other on their birthday. Whatever the occasion, Price4Limo has you covered with our large selection of vehicles. Our experienced staff is ready and willing to accommodate any request you have, whether it be something simple such as renting out a single car or something more extravagant like reserving an entire fleet of buses and party buses for your wedding day! We understand that each customer is unique in their own way, so we do our best in order to provide the best possible experience by offering customizations based on your needs. If you need help selecting which vehicle would work best for your event then don't hesitate because our friendly customer service representatives are always around waiting on standby 24/7/365 ready and willing at any time!
Take a look at our fleet of limo rentals, party buses, charter buses & more available in Minnesota. Find out what vehicles are available near you by searching for your city or town in the dropdown menu above.
Party Buses Minnesota
Our fleet of party buses and limousines is the largest in the state. With more than 2000 vehicles, we can cater to any group size. We have a reputation for quality and professionalism that goes back over three decades. Our prices are unbeatable! We've been voted "Best Price" for years because of our low rates on both party bus rentals MN and limo rentals MN . You'll always get a great deal from us when you book with Price4Limo. Jump in one of our wonderful party bus rentals or limo rentals for your future important occasion. Pull up at the Minnestoa Vikings stadium in fashion. Make a reservation for a limousine for homecoming at a budget-friendly price. If you are going to need airport pick-up services our party buses or private car services will take you to your specified destination on schedule. A party bus rental will certainly make a ordinary afternoon on the city into a memorable event. If you are getting married and want wedding transportation view our limousines we have conveniently available for your special occasion.
Charter Bus Rental Company In Minnesota
Charter Bus Minneapolis is a popular travel destination in Minnesota. It is one of the largest cities in the US and has been named by several publications as one of the most livable cities to live in. It is home to many famous attractions, including Target Field (where you can enjoy an MLB game) and Nicollet Mall (a pedestrian mall). Charter bus St Paul MN is another great place to visit if you want to enjoy some outdoor activities or participate in local events like 5K races or marathons. The city also hosts a large annual music festival called "Pow Wow" that attracts thousands of people from all over the world each year. If you want something even more relaxing than these two cities, consider chartering a bus for your next trip!
Minnesota, also knows as the land of 10,000 lakes, is a state in the midwest region that borders Canada. The Minneapolis-St. Paul metro region is its most populated area with many attractions and activities available. Catch a football game at the new US Bank Stadium, home of the Minnesota Vikings. Go shopping at the Mall of America, one of the largest shopping centers in the country.
Think of Minnesota, and you might think of the Twin Cities – Minneapolis and St. Paul. But there's more to explore in the Land of 10,000 Lakes than just these two cities. For example, you can drive 3 hours north from Minneapolis and find a resort town called Grand Marais. You can also drive 2 hours north-west of St. Paul and get to Duluth right on Lake Superior. Minnesota is full of small towns with great restaurants, shops, galleries, parks, sporting events arenas – all waiting for you to visit them! Or perhaps you live in Minneapolis but want to take your friends out for a night on the town in St. Paul? Maybe the Super Bowl or even TwinsFest are coming up soon in Minneapolis' U.S Bank stadium? We at Price4Limo want to help you get where you need to go in Minnesota so that you can enjoy everything this state has to offer at an affordable price!

Minibus Rentals
Mini buses are designed to seat up to 15 people comfortably They are ideal for groups of 10-15 people who want a smaller vehicle that is still spacious enough for everyone.
Mini Bus Pricing Explained
The size of the bus you choose will affect your price. The larger the group, the more people you can fit on a Mini Bus and thus the lower your per person rate.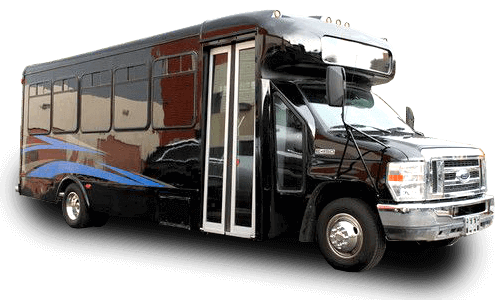 Luxury Party Bus Options
We offer luxury party bus rentals for your trip, giving you a comfortable and fun way to travel. You can choose from a variety of vehicles based on your needs, whether it's a large bus or something more intimate with just room for a few passengers. We have options that will fit any budget and mood! Don't forget to check out our prices page before deciding which vehicle is right for you!
Party Bus Pricing Explained
Party buses are a great way to add some fun to any event. Whether you are celebrating a birthday, going to a concert, or just have a group of friends who need transportation to and from the airport, party buses are available for any occasion. Party buses come in all shapes and sizes so that no matter how large or small your group is, there will be one available for you. If you only need one person to drive the bus for your trip then that's easy! If it's going to be more than two people driving then we can arrange another vehicle as well.

Motorcoaches For Hire
Motorcoaches are a great option for groups of people. Motorcoaches can seat up to 52 people, and they come with TVs, DVD players, and bathrooms. You can reserve one from us at any time of day or night. If you're interested in learning more about motorcoach pricing, check out the details below: General Prices: $149-300/hour (minimum 4 hours)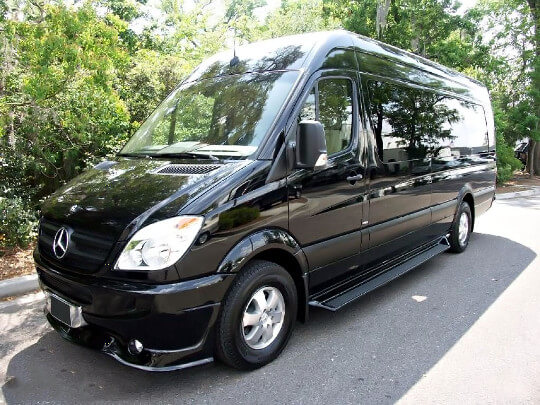 Sprinter Limo Rentals
To make your limo sprinter transportation experience as easy and seamless as possible, we've put together this handy guide to help you understand how our pricing works. We know that you have many choices when it comes to ground transportation for your event, and we want you to be confident that Price4Limo is the best choice for you. After all, we provide top-notch service at a lower price than anyone else in the industry!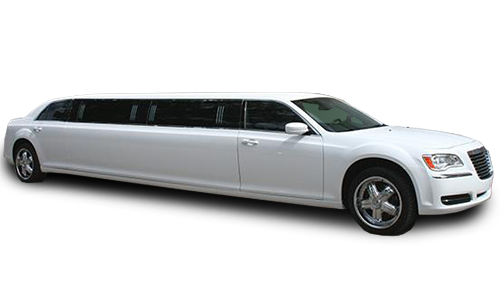 Luxury Limousine Options
At Price4Limo, we offer a variety of luxury vehicle options to help you choose the best fit for your needs. One option that is often overlooked is our limousine service. Our expansive fleet includes Lincoln Limos, Hummers, Escalades, Cadillacs and Mercedes Benz limo, which are both great choices for larger groups traveling together.
Luxury Limo Pricing Explained
The good news is that when it comes down to booking ground transportation services through Price4Limo's website or app (or even by phone), our customers have access to exclusive discounts offered by us directly—so before making any decisions about where else they might go shopping around for prices (or even better yet: asking friends who may have already tried something similar), make sure they check out our deals first!
You can rent a Hummer limo if you want to arrive in style. These vehicles are luxurious, comfortable and stylish. They offer enough room for up to 28 people and are perfect for weddings, proms or any other event that requires transportation in style! The SUV Hummer Limo Rental prices start at $250 per hour with a two-hour minimum. Our SUV Hummers come in many colors such as white, black, red and yellow just to name a few.
Walking down the streets of Minnesota, you might feel like you're in a different country with so many people from all walks of life. This is because it is home to large immigrant populations such as the Laotians, Somalis, and Hmong. It has so much to offer that it is never boring exploring the state. You can go hiking in its national parks or check out the local museums and art galleries. If you are tired of walking and want to explore more cities then book a bus charter in Minnesota using Price4Limo's services.
Sports Teams in Minnesota
Minnesota Wild (NHL)

Minnesota Timberwolves (NBA)

Minnesota Twins (MLB)

Minnesota Lynx (WNBA)

Minnesota Vikings (NFL)
Popular Cities in Minnesota
The Land of 10,000 Lakes is a great place to explore. With more than 10,000 lakes and rivers, you can take in the beautiful scenery by water or land. There are many major cities that you can visit while exploring Minnesota including Minneapolis, Saint Paul and Rochester. All of these cities have their own unique attractions and culture that will make your trip memorable. Here are some popular cities in Minnesota:
Minneapolis: This city is well known for its many parks and lakes which makes it perfect for outdoor activities such as biking or hiking along the trails. You can also visit the Mill City Museum where you'll learn about how flour milling was done back then! If you're looking for some good food during your visit here then go get yourself some sweet treats from The Original Depanneur (a local favorite).

St Paul: St Paul has many historical sites like Fort Snelling State Park which offers visitors military history lessons through guided tours throughout the day every Saturday morning between May 18th - August 25th except on holidays when it's closed so make sure you check beforehand if they're open before planning any trips there! Another popular attraction here would be Como Zoo where visitors can enjoy seeing hundreds upon hundreds of animals including giraffes!
Best Attractions in Minnesota
Minnesota is home to many beautiful and interesting attractions, including the following:
Minneapolis Institute of Arts— Located in downtown Minneapolis and one of the largest art museums in the United States, this museum has more than 70 galleries with over 100,000 works on display. The museum contains a wide variety of artwork from all over the world, including paintings, sculptures and other art forms from ancient civilizations. The collection at this museum includes pieces from different cultures and time periods that are definitely worth checking out if you're interested in history or culture!

Walker Art Center— Located near Loring Park in downtown Minneapolis (located less than a mile away from Minnehaha Falls), this sculpture garden showcases works by some of today's most famous artists including Alexander Calder who created "Eagle" which stands at 50 feet tall inside an open air room designed specifically for it! There are also several other sculptures located throughout different rooms as well as multiple gardens that feature plants native to Minnesota like pine trees as well as other types such as birch trees too! Visitors can explore both indoor rooms along with outdoor ones which include walking paths around them so people can enjoy nature without having any trouble getting lost while doing so.
Airports We Service in Minnesota
Minnesota has plenty of airports for you to choose from, but here are some of the most popular:
Minneapolis-St. Paul International Airport (MSP)

St. Cloud Regional Airport (STC)

Rochester International Airport (RST)

Duluth International Airport (DLH)

Ely Municipal Airport (ELY)

Mankato Municipal Airport (MKT)

Rice Lake Regional Airport (RFD/KRCD), Rice Lake and Rice Lake
Government Charter Bus Rentals
If you need to transport a large group of people, consider booking your group on a government charter bus rental in Minnesota. The government already has buses for rent and these can be used for your transportation needs. The best part is that the cost of renting these buses is usually lower than getting them privately. The rate depends on where you want to go and how many people are going with you. For example, if there are only two people traveling together and they wish to visit Grand Marais in Cook County, then renting a bus would be very expensive so it's better if they drive themselves instead of hiring someone else's car service or taking public transportation (like Greyhound). On this route though, we recommend using Price4Limo because they offer affordable rates as well as quality services which include free Wi-Fi access inside their vehicles!
Book Corporate Travel Coach Buses
Our ground transport services offer you a wide range of luxury buses, minibuses and shuttles to suit your needs. Whether you need to travel with a group or simply want to take advantage of our affordable bus rental options, we can help make your trip memorable. With Price4Limo's corporate transport service, you can book coach buses online at the push of a button. Simply select the type of vehicle that best suits your requirements and budget, and we will take care of everything else—from booking the bus right through to providing an experienced who knows all the shortcuts around town. Booking is simple: just tell us what kind of vehicle you need for each leg of your journey and when it should arrive, then sit back and let us do all the hard work!
Greek events are a great way to spend time with friends and family. To make sure that you don't miss any of the fun, we offer party buses for these special occasions. Our Greek organization transportation services make it easy for you to get where you need to go without having to worry about driving or parking. We also provide ground transportation services for fraternal and sorority organizations throughout Minnesota and Iowa. If your fraternity or sorority is looking for safe transportation options for their next event, give us a call today!
Affordable Homecoming Bus Rentals
Homecoming is a great time to get together with your friends and family. If you're traveling back to Minnesota for this event, then you will want to make sure that you have a safe ride home once the celebration is over. We offer affordable ground transportation services during Homecoming celebrations so that you can enjoy yourself without worrying about finding your way back home or spending too much money on transportation costs.
Travel Comfortably With Pub Crawl Minibuses
Minibuses are the ideal mode of transportation for pub crawls, as they provide a more spacious and comfortable experience than traditional buses. These minibuses feature an open layout with more room for moving about, as well as more legroom and headroom. They also have individual seats that can be reclined, making them ideal for short trips or long ones alike. In addition to being better suited for longer trips such as those taken in our Minibus services , these vehicles are also great if you're planning on traveling with a large group! With comfortably equipped seating that allows each passenger lots of personal space, every member of your party will enjoy their time together without feeling cramped or squished together like sardines in a can (or something).
Employee Shuttle Bus Service
The Employee shuttle bus service is a great way to transport employees to and from work. Employees can also be transported for events, and proms, etc. The employee shuttle bus service is also known as Corporate shuttle bus service, Employee transportation, Employee bus service and more.
Price 4 Limo is a nationwide marketplace where independently owned transportation companies compete for your business!