Maine Charter Bus, Limo Service, and Party Bus Rentals
You won't find a better selection for limos, charter and party buses in Maine than at Price4Limo. Complete the form to view vehicles available in your area.
Maine is one of the most loved states in New England. It has so much to offer its visitors but it's also well known for its unique way of living, which is very simple and laid back. In Maine, you'll find a lot of great towns like Portland, Augusta, and Bangor. If you plan on exploring Maine but don't have any transportation services yet then Price4Limo can help with that! We have all kinds of vehicles available such as charter buses which are perfect for group trips around town or across state lines; our limousines offer luxurious amenities while being driven around town; party buses will let you go where you need without having worry about parking spaces because these vehicles come equipped with special features such as TVs/DVD. And lastly but not least there's always affordable rates when traveling with Price4limo.
Traveling with a large party? View our Maine charter buses
Best Maine Limousines
Welcome to the official home of Price4Limo, Maine's premier ground transportation service. We offer charter buses, limousines, and party rentals all over the state of Maine. Our fleet is among the finest in New England, and you can be sure that we have one just right for your needs and budget. Price4Limo has been serving satisfied customers throughout Maine for more years. We pride ourselves on providing the highest level of customer service at the most affordable prices possible. We have an excellent fleet of vehicles that will meet all your needs.
View our fleet of party bus rentals, limos, charter buses & more available in Maine. Search for your city or town in the drop down menu above to find limos and more near you.
Choose Maine Party Buses
There are a few things you can do in order to make sure that your party bus is perfect for the occasion. You may need to choose a party bus that can accommodate a large number of people, or one with a lot of space, or even one that has specific needs like sound systems. Whatever your situation may be, Price4Limo has party buses available for rent!
Take a drive in one of our wonderful party bus rental or limousine rentals for your upcoming special occasion. Join your friends and family at your favorite basketball team's arena in style. Make a reservation for a limousine rental for homecoming for a cheap rate. If you are going to need airport transfer service our charter buses or car services can get you to your specified destination on time. A party bus rental can make a plain afternoon on the city into monumental event. When you are getting married and want wedding transportation view our limousines we have waiting for your special occasion.
Top Charter Bus Rental Company In Maine
As the best ground transportation company in Maine, we offer a wide variety of buses for your ground transportation needs. Our fleet includes everything from a minibus to an executive coach bus. Each of our vehicles is equipped with comfortable seats and plenty of leg room, so you'll be able to sit back, relax and enjoy your trip from beginning to end. We know that finding the right bus for your group can be difficult, which is why we always recommend calling us first! Our experienced staff can help you select the perfect vehicle for your needs at a price that will fit within any budget.
Maine is known for its iconic coasts and natural areas. Lighthouses and small towns dot the coastline. Some of the more populated cities include Portland, Lewiston, Bangor, & the capital Augusta.
We Have All The Transportation Options For You!
There are many reasons to choose Price4Limo for ground transportation in Maine. We have a wide range of vehicles, services, prices, locations and contact information at your fingertips. When you book with us you can expect:
24/7 customer service

Over 3000 vehicles including vans sedans SUV's limos party buses and more!

Competitive pricing that you won't find anywhere else in Maine.

An easy booking process that will make planning your Maine trip stress free.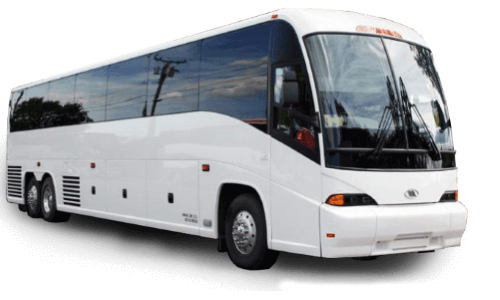 Luxury Charter Buses
We offer a variety of charter bus services, including 56-passenger charter buses and minibuses. We also have 20 and 18 passenger minibuses available for rent. If you're looking to make your trip to Maine a memorable one, you can rent luxury party buses from us as well! These cars come equipped with flatscreens, surround sound systems and more—and they can seat up to 30 people! They're perfect for weddings or bachelor parties in the state.
56-Passenger Charter Bus
We offer a 56-passenger charter bus with seating capacity for 44 passengers. The bus is wheelchair accessible, air conditioned and it has an interior lighting system with multiple interior video monitors as well as an exterior video camera system. The bus also has an audio system with four channels of music throughout the vehicle including inside and outside speakers so you can have your favorite tunes playing during your trip. If you would like to make use of our wireless internet service there is no additional charge for this service.
Charter Bus Pricing Explained
The price of a charter bus depends on several factors. When you work with Price4Limo to book your charter bus, we will ask you some questions about the number of passengers and their ages. We will also ask how far you want to travel and how long your trip will take. These answers help us determine the best type of vehicle for your needs and give us an estimate of its cost.

Minibus Rentals
Minibuses are the most popular choice for groups of up to 20 passengers. If your group is a bit smaller but still wants to travel in style, a minibus may be the perfect option for you. Minibuses are also great for groups of up to 18 or 16 passengers as well, who want something more than an SUV with seating for 10-12 people. With all these options, it can be hard to choose which vehicle is right for your trip! Contact us today, and we'll help you find the perfect vehicle that fits into your budget and meets all of your needs.
20 and 18 Passenger Minibuses
The 20-passenger and 18-passenger minibuses are an excellent choice for larger groups and are perfect for weddings or large events. These vehicles have a and can seat up to 20 passengers comfortably. The 16-passenger, 14-passenger, 12-passenger, 10-passenger and 8-passenger minivans are also available for your group's use.
Mini Bus Pricing Explained
Mini buses are more than just a smaller version of a full size bus. They include many of the same amenities as their larger counterparts, and they can access more places because of their maneuverability. If you want to get from point A to point B in style, then you may want to consider renting one of our mini buses! The average cost for us is around $150-250/hr (depending on where you're going), but it all depends on how many passengers we have and where they're coming from. Typically, we'll have between 6-12 passengers traveling together at once — sometimes even more if they're all friends!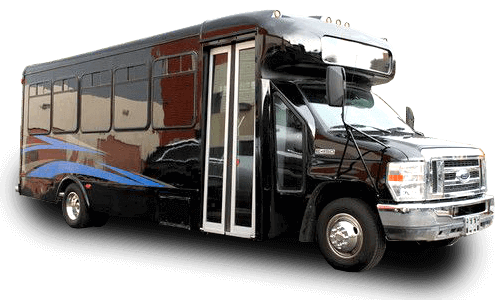 Luxury Party Bus Options
Are you looking for a party bus option? Price4Limo offers an extensive selection of luxury party buses that are sure to impress. We have a Party Buses. Both will comfortably accommodate your group with room to spare! Our pricing is straightforward and easy to understand: we charge by the hour, not by the person or seat like some other companies do. You can budget for your trip ahead of time and know exactly how much it will cost when you book with Price4Limo. It's our way of keeping things simple for our customers!
40 Passenger Gretch Party Bus
Our 40 Passenger Graid Party Bus is the perfect choice for any group looking to have a fun time. Our buses are air conditioned, so you can sit back and enjoy yourself even on the hottest summer day. Each bus has leather seats and a bar with a refrigerator where you can keep your drinks cool. You'll also get access to TVs, stereos and speakers throughout each bus. We also have dance poles and wet bars that will make any party feel like it's going off.

Motorcoaches For Hire
Motorcoaches are available for large groups, special events and large families. They can hold between 23 and 33 passengers. Motorcoaches are also great for smaller groups looking to explore the area together.
50 Passenger MCI Motorcoach
MCI is the largest motorcoach manufacturer in the country. They are also the most popular and most luxurious coaches available. The MCI 50 Passengers, our flagship vehicle, is a one of a kind experience that you have to see for yourself. With seating for up to 50 passengers and enough room for luggage under every seat, this coach will make any trip feel like an adventure!
Motorcoach Pricing Explained
Motorcoaches are available for hire at a daily rate. The price you will pay depends on the length of your trip and the number of passengers. You can also request specific amenities such as WiFi, DVD players and more. For example, if you want to travel from Portland to Boston with 10 people on a coach, we can set you up with an individual price qutoe.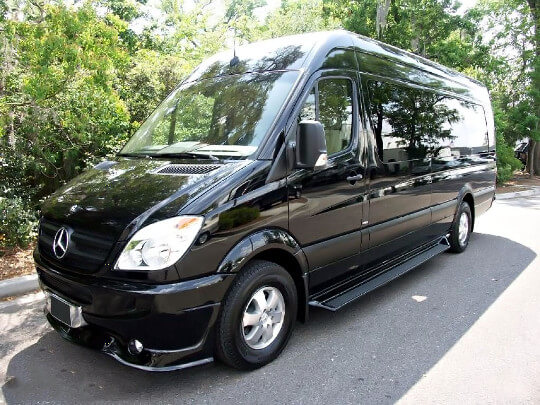 14 Passenger Mercedes-Benz Sprinter Limo
This 14 passenger Mercedes-Benz Sprinter Limo is perfect for the bride and groom to be. With leather seats, a DVD player, Wi-Fi, air conditioning, and heated seats you will be comfortable on your way to your wedding in style!
Limo Sprinter Pricing Explained
The cost of your limo will depend on the type of vehicle, number of passengers and length of trip. For example, if you are traveling in Portland for a wedding or event and want to book a luxury SUV that can accommodate up to 8 people comfortably, then it would cost around $120-250 per hour. This is one of the most common types of trips we do in Maine because we have so many different options for this category.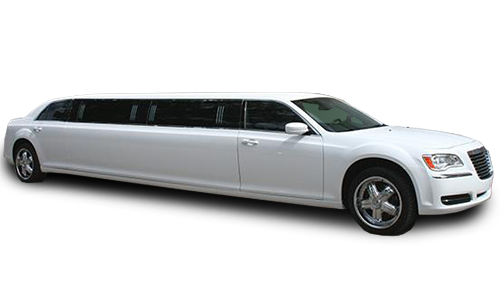 Luxury Limousine Options
A luxury limousine is a special automobile that is distinguished by extra amenities and space. It is often used for weddings, proms, graduations, funerals and other types of events. Luxury limos are also popular for airport transportation services because they can accommodate many passengers and their luggage.
10 Passenger Stretch Chrysler 300 Limousine
If you are looking for the most luxurious and elegant way to travel, a 10 passenger stretch Chrysler 300 limousine is the perfect option. It offers all of the comfort and luxury of a private vehicle without having to worry about other passengers or driving. Our 10-passenger Stretch Chrysler 300 limousine is available for rent in Portsmouth, New Hampshire; Boston, Massachusetts; Portland, Maine; Bangor, Maine; Bar Harbor/Acadia National Park area and surrounding areas throughout Maine. We also have them available for sale if you would like to own one of these beautiful vehicles!
Luxury Limo Pricing Explained
The first thing to know about pricing for a limo is that it depends on the size of the limo and how many hours you plan to rent it for. Typically, limo companies price their services based on an hourly or daily rate. For example, one popular rental company charges $85-180 per hour (plus gratuity) for a luxury sedan like a Lincoln MKZ. On the other hand, if you're looking for something with more space and comfort—say, a stretch SUV—you'll pay around $120 per hour (plus gratuity). That's because these vehicles are bigger and take longer to fill up with gas when they're not driving around; therefore they require higher operating costs than smaller models do!
The SUV Hummer limousine is a great choice for larger groups and families looking to have fun in style. This 20-passenger vehicle can accommodate up to four passengers in the rear seating area, which includes a flat-screen television with DVD player and surround sound system. It also offers plenty of leg room for all its occupants, plus an additional 3 rows of seating space that can hold up to 16 people!
If you're visiting the state of Maine, you'll be pleasantly surprised to find that there are many interesting things to do and see. Its beautiful islands and shorelines make it an ideal destination for those who want to explore the outdoors. With plenty of history and culture, visitors can explore museums, parks, lighthouses and more! Come visit Maine with Price4Limo's ground transportation services.
Visit Maine for its beautiful shorelines, islands and nature.
Maine is a beautiful state with a lot of nature and shorelines. There are many islands in Maine, along with great stretches of coastal land. The nature in Maine is beautiful and clean, while the shores are full of wildlife and interesting rock formations. Many tourists come to visit the natural beauty of this area, while locals enjoy spending time outdoors as well.
Maine has a lot of amazing natural attractions.
Maine has a lot of amazing natural attractions. Maine is known for its natural beauty and breathtaking scenery. If you are visiting Maine, there are many things to see. You can visit the International Wolf Center in Isle au Haut or take a walk through Acadia National Park to see breathtaking views of nature at its best.
Sports Teams in Maine
Imagine being able to follow your favorite sports team. Maine Black Bears. Since the University of Maine is located in Orono and has a long history, it's no surprise that there are many local sports teams. The Black Bear Hockey Team is the most popular, but there are also The Maine Men's Basketball Team, Women's Basketball Team and Volleyball Teams.
Airports We Service in Maine
Portland Jetport

Lewiston-Auburn Airport

Bangor International Airport

Hancock County-Bar Harbor Airport

Augusta State Airport

Waterville Robert LaFleur Airport

Brunswick Executive Airport
Have some fun by the sea
Maine is home to numerous beaches, islands, and lighthouses. If you're looking for some fun by the sea, then take a look at these top spots:
Acadia National Park - A national park located in coastal Maine that offers plenty of activities for tourists such as hiking and swimming. You can also book tours around the area through an app called Acadia National Park Tours (you may have seen it on our list of apps).

Bar Harbor - This town has many hotels where you can stay if you want to visit during summer or fall season (it gets too cold in winter). The shops here are unique too because most were built over 100 years ago when Bar Harbor was first inhabited! You should definitely check out their famous Lighthouse Garden Cafe if you want something yummy from local fare which uses mostly organic ingredients from nearby farms.

Boothbay Harbor - Located just south of Portland along Maine's southern coast near Mount Desert Island, this quaint village offers lots of beautiful homes situated among waterfront views while still retaining its charm with small stores lining Main Street where locals go shopping every day before work starts early morning hours each weekday morning when tourists aren't visiting yet so they don't need any help finding anything specific either since everyone knows exactly where everything is located already.
See the State's Oldest Light Station
The Cape Elizabeth Lighthouse is the oldest active light station in the state of Maine. This lighthouse was built in 1808, and it still operates today. The building has been modified many times over the years, but it's still in use by the United States Coast Guard to guide ships away from rocks that could damage their hulls or sink them altogether. The grounds surrounding this historic landmark are open to visitors, who can tour its interior and climb up to see its lantern room (you must be 18 or older). The grounds are also home to a gift shop where you can buy souvenirs such as postcards, magnets and t-shirts with lighthouse designs on them; there's also an outdoor picnic area where you can relax with your friends after taking part in one of these activities!
Price 4 Limo is a nationwide marketplace where independently owned transportation companies compete for your business!