Charter Bus Rentals: A Convenient and Comfortable Choice for Field Trips
Renting a charter bus for your Palm Bay field trip is the perfect choice when you want to ensure a comfortable, convenient transportation experience. With our expansive fleet of vehicles, we can accommodate groups of any size, always prioritizing accessibility and affordability. These have space for up to 56 people and will have luggage storage so if you're heading down to Miami for a couple days, your students can bring bags without any hassle. And for smaller groups? The minibus for 35 will do just fine. No matter the size of your class, we have a bus right for you.
Where To Take Your Students
Now that you've checked your transportation off the list, you'll need to plan the stops! Here are some awesome places to consider:
Brevard Zoo: This fantastic zoo provides exciting wildlife experiences while teaching students about animal habitats, ecosystems, and conservation. Explore areas like the Paws On Kids Zone and their thrilling Treetop Trek aerial adventures.
Turquoise Nature Trail: The city of Palm Bay maintains several beautiful parks and nature trails where students can learn about Florida's unique ecosystems. The Turquoise Nature Trail offers an educational hike through Florida scrub habitat, complete with signage about native plants and animals.
Kennedy Space Center Visitor Complex: Located nearby in Cape Canaveral, this world-class facility offers a universe of educational opportunities on space exploration, technology, and history. Students can interact with exhibits, attend presentations, and even meet real astronauts.
Palm Bay Aquatic Center: This state-of-the-art aquatic facility includes an Olympic-sized pool, a family pool, and a zero-depth entry water play area. Plan a field trip that combines swimming lessons and water safety education with outdoor fun in the sun.
Travel Beyond Palm Bay to Florida's Premier Attractions
While Palm Bay offers its own fun, there's no denying the allure of nearby Orlando's theme parks for school groups. Take your students on a trip they'll never forget as you explore educational opportunities at:
Universal Orlando Resort: From STEM-focused programs to behind-the-scenes looks at the world of entertainment, Universal offers unforgettable learning experiences for all ages.
Walt Disney World: Disney's renowned YES (Youth Education Series) program includes hands-on learning adventures in environmental studies, leadership development, and even physics.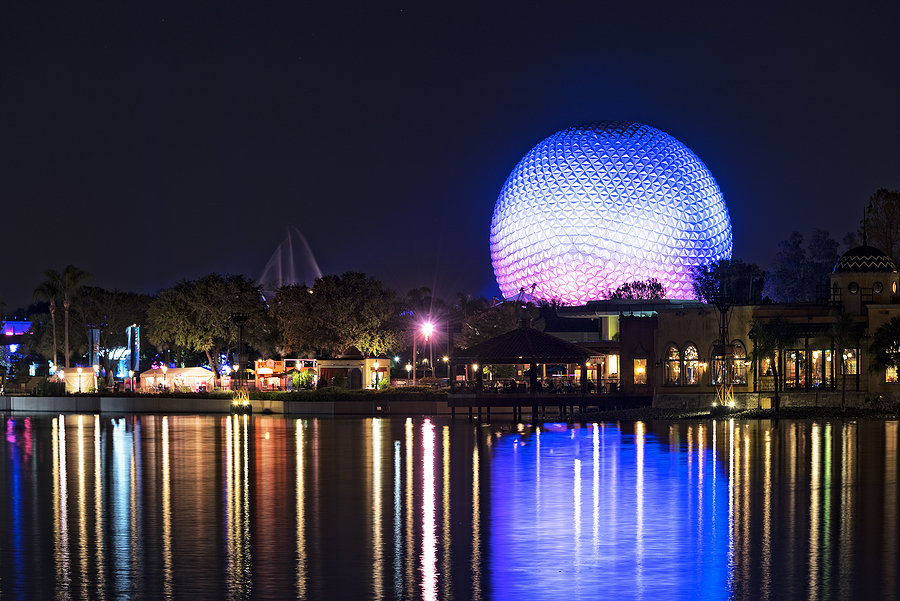 Let's jump right into your day of exploration and discovery, featuring a sample itinerary that we created for a group of middle school students.
Morning: Turkey Creek Sanctuary
Address: 1502 Port Malabar Blvd NE, Palm Bay, FL 32905
Phone: (321) 676-6690
Start your day with a field trip to Turkey Creek Sanctuary, where you can immerse yourself in the beauty of the environment. Here, you'll find a network of trails perfect for nature walks, bird watching, and wildlife spotting. The sanctuary also features an environmental education center that offers engaging programs and exhibits on local ecology.
Lunch: Texas Roadhouse
Address: 1181 Malabar Rd NE, Palm Bay, FL 32907
Phone: (321) 733-2939
After a morning filled with nature and exploration, it's time for a relaxing lunch at the Texas Roadhouse. This popular restaurant chain caters to groups of all sizes and offers delicious, kid-friendly meals like burgers, sandwiches, and other American-style favorites.
Afternoon: Palm Bay Aquatic Center
Address: 420 Community College Pkwy SE, Palm Bay, FL 32909
Phone: (321) 952-2232
After a satisfying meal, it's time for some water fun at the Palm Bay Aquatic Center. This family-favorite spot features a large pool, interactive water features, slides, and diving boards—plenty of exciting activities to keep everyone entertained. The center also offers educational programs such as swimming lessons and water safety courses.
Late Afternoon: Castaways Point Park
Address: 5995 N US Hwy 1, Palm Bay, FL 32905
Phone: (321) 733-3069
End your day with a visit to Castaways Point Park, a beautiful destination perfect for unwinding after a day full of activities. Here, you'll find picturesque views of the Indian River Lagoon, ample space for sports and picnics, and a fantastic fishing pier.
Additional Venues in Palm Bay To Consider
Andretti Thrill Park
Address: 3960 S Babcock St, Melbourne, FL 32901
Phone: (321) 956-6706
Andretti Thrill Park is an amazing destination for those who crave adrenaline-packed activities. Featuring go-karts, mini-golf, arcade games, rock climbing, and more, this fun-filled park guarantees unforgettable memories for all ages.
Brevard Zoo
Address: 8225 N Wickham Rd, Melbourne, FL 32940
Phone: (321) 254-9453
If your group fancies a day filled with wild encounters, visit Brevard Zoo, home to over 900 animals across 195 different species. This fantastic destination offers animal exhibits, exciting animal experiences, educational workshops, and special events.
Book Your Palm Bay Field Trip Bus Rental Today!
No matter what your field trip plans may be, Price4Limo is ready to meet your transportation needs. Our team of experts will help you find the perfect bus rental for your event, ensuring a comfortable and stress-free experience for your entire group. Don't wait—contact us today at (866) 265-5479 to book a charter bus!