Tacoma Nightlife Review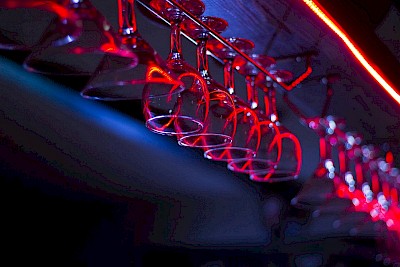 If visiting Tacoma, or going through Tacoma traveling to another city, you might be interested in nightlife in Tacoma and in places that are best for dating, dancing, and relaxation. Tacoma has a lot to offer: clubs with live music, beer bars, clubs with DJs and current music and parties that last until the morning. These are some of the clubs and bars that you must visit if you find yourself in Tacoma on the list down below. You will also find the address of each bar or a club so you can find them easily.
Top Bars & Nightclubs in Tacoma, WA
Jazzbones

2803 6th Ave Tacoma, WA 98406

If you and your friends are the aficionadoes of the loud music and late night partying, this is the best place for you. Jazzbones has the great offers for people who like to party. The best nights to go out in this club are Monday, Friday, and Saturday. The drink selection and the attitude of their bartenders are on the next level. They give the opportunity for the local DJ's and bands to have a performance in their club.

Keys On Main

1003 Pacific Ave, Tacoma, WA 98402-4403

Their Dueling Piano Shows feature two grand pianos on their stage. Their musicians are highly talented and they will respond to your playing and singing requests. Their shows run Thursday through Saturday and they all start at 9:00 P.M. and last until 1:30 A.M. They charge 5$ cover on Fridays and a 10$ cover on Saturdays. There are also ladies nights (Thursday nights) which are free. You can make the reservation on their website and also check if they are full. If there is no free place for your squad, there is a lot of space for guests without the reservation. All you have to do is to make sure that your party bus rental arrives before 8:45 and you will be placed on the waiting list.

Pint Defiance

2049 Mildred St W, Tacoma, WA 98466-6133

The relaxed atmosphere, friendly smiles and a great selection of beer for beer lovers make Pint Defiance one of the top bars in the area. The great environment, friendly staff and the great selection of hard-to-find beers are what they offer at Pint Defiance. The beer in the taps, beer to purchase and bring to your home, beer in a bottle, however you like it! There are plent of affordable hotels in the area if you need a place to sleep.

The Office on Pacific

813 Pacific Ave, Tacoma, WA 98402-5209

The bar and the restaurant with the great offer of food and beverages is a perfect place to spend your night with family and friends, but also to spend your money! They offer a wide selection of the bottled and tap beer. They also organize shows like "Trivia 7 PM Thursdays" and "Rock & Roll Bingo" which is happening on every Monday at 7 P.M. Hire a limousine rental to be your designated affiliate company driver for the evening.

Rock The Dock Pub & Grill

535 Dock St, Tacoma, WA 98402-4614

With the mesmerizing view, the convenient parking place, great food which is reasonably priced, the atmosphere of the typical pub. This pub has been voted #1 as the best of Western Washington Best Neighborhood Bar. They offer the live music every weekend, Karaoke every Wednesday, Open Mic every Tuesday.
I hope that this list of great bars, pubs, and nightclubs will help you have a good night and that you will be satisfied with their service, as well. If you want to go on a Tacoma bar crawl, rent a charter bus with your friends and put together a list of stops to make.