Best Restaurants in Seattle, Washington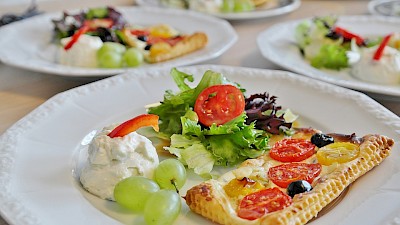 Are you looking for the best restaurants in Seattle? Are you searching for a fine dining restaurant? Or are you looking for the cheap eats? Well, whatever the reason and answer might be, whether you are spending an occasion, anniversary, or a simple date, if you are looking for the best restaurants in Seattle, Washington, you should not worry too much about it anymore. We are here to help you decide which one is the best.
5 Best Restaurants in Seattle, Washington
Canlis Restaurant

2576 Aurora Ave N, Seattle, WA 98109

If you are looking forward to tasting the best wines in town, Canlis is a good option for you. Just this year, Canlis won the 2017 James Beard Outstanding Wine Program Award. On the other hand, they also have a wonderful view in Seattle. Who would not love to have a fine dinner with the great vibe that their modern restaurant can give? If you want to kick it up a notch, book a limo service in Seattle for all your transportation needs.

Andaluca Restaurant

407 Olive Way, Seattle, WA 98101

If you want to taste the best recipes of Greece, Turkey, and Spain in Seattle, then the best place to be is Andaluca Restaurant. This restaurant has been established since 1996 and it continues to satisfy the cravings of their customers who want to feel the romance of the Mediterranean vibe. They have the best soup and salad, entrees such as the Andaluca Paella Grilled Chicken, and Petit Rib Roast. They also offer some sides and cheeses that you will surely love. This restaurant has many frequent customers including some famous people from Seattle you might now!

Six Seven Restaurant & Lounge

2411 Alaskan Way, Seattle, WA 98121

If you want a cuisine inspired by the Pan-Asian, Pacific Northwest, and Regional American flavor, Six Seven Restaurant and Lounge is a great place to be. It has one of the best restaurants with a great view. They have the best sellers that you would surely crave for such as their shrimp cake, foraged mushroom ragout, blue cheese crusted filet of beef with asparagus, Dungeness crab, and the BLT salad.

Space Needle Sky City

400 Broad Street Seattle, Washington 98109

If you want to have a fine dine at the world's most famous revolving restaurant, then you should visit the Space Needle Sky City Restaurant. IT is famous for its Northwest-grown beef and fresh plates of seafood from the Pacific Northwest waters. Moreover, they also have a breathtaking view of the waters in Seattle. Tourists coming in as a group with a chater bus need to make reservations in advance.

Dahlia Lounge

2001 4th Avenue, Seattle Washington 98121

If you want the best tastes from the sea, Dahlia Lounge is the best restaurant for you. They offer a lot of dinner menu fresh from the sea which makes their restaurant very popular. They have their best seller Alaskan king crab, raw kampachi, and yellowfin tuna.
If you are in Seattle for a short vacation, you must try the food in these top five best restaurants in Seattle. There is no other way to know how good Seattle is by tasting their best foods at their best restaurants. Now you can taste them all with our very own Seattle party bus restaurant tour! Contact us today.