Famous People from Dallas, Texas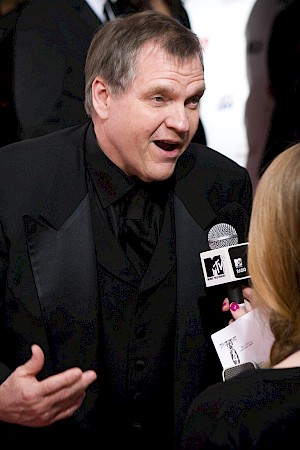 Dallas, Texas is a large city with a variety of attractions but you may not know that this Texan city boasts many celebrities and well-known figures. In fact, some of your favorite celebrities have called Dallas their home or, were at the very least, born there. These five people may be surprising to you.
5 Famous People From Dallas, TX
Nick Jonas

One of the Jonas Brothers, this singing sensation was born in Dallas and thinks fondly of it even from around the world. After forming a band with his two brothers, Nick Jonas actually began pursuing other interests on the side. He has taken on acting and has appeared in films and television series in recent years. With a superstar status like Nick, Dallas limos are the standard transportation solution.

Robin Wright

Although Robin spent much of her life in San Diego, she was born in Dallas to a pharmaceutical executive and national director of Mary Kay. Her career had an early start as a model at age 14 but she had high career aspirations. After finishing high school, she decided to pursue acting and became known for her role in Forrest Gump. Since those early years, she has enjoyed a great film career and is well-known today.

Gina Carano

Well-known for her work in the comic book film Deadpool, Gina Carano had a unique start in life. She was born under a tornado warning to a former football star for the Dallas Cowboys. Pursuing her love of acting, Gina is still working on building her film career but had a starring role in the Deadpool film as Angel Dust and has started to build a powerful fan base. Although she works around the world, Gina proudly calls Dallas her home and is known to visit when she has free time.

Jensen Ackles

Supernatural, the television show, had a cult following through its many seasons thanks to the star power of Jensen and his costar. He was actually born in Dallas to an actor as a middle child and maintains his Texas roots. Fans of his television show can often tell his Texas accent in the show and his carefree, cowboy nature comes through in many of the roles that he plays. In addition to being born in Dallas, Jensen also grew up in Texas.

Meat Loaf

No, not the food. The singer Meat Loaf was born in Dallas and became interested in pursuing music early on in his life. He moved in Los Angeles in the 1960s where he was a member of several bands, trying to make it big with his music career. He actually did some acting work with The Rocky Horror Picture Show and shortly after that, released a rock album. Although he's usually known for a few signature songs, Meat Loaf has had a diverse career throughout the years. You can hear his music in clubs and Dallas party buses to this day!
These are a few of the famous people who call Dallas their hometown but this list is certainly not exhaustive. Dallas's creative atmosphere encourages people to pursue their dreams, and is probably the reason why so many actors and musicians have grown up there. Don't be surprised to find out that your favorite artist or actor hails from Dallas, Texas. And if you want to learn more about this great city and its patrons, hire a Dallas charter bus rental from Price4Limo.