Nashville Nightlife Review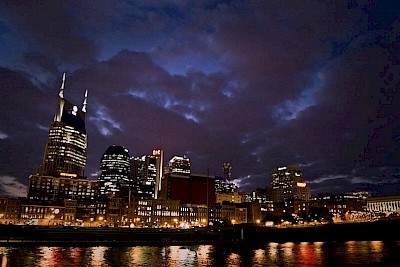 Nashville is a city that is well-known for its ecstatic tunes, and that is why people are drawn towards the wide variety of Nashville nightlife offerings. Whether one is looking for a intimate country music or something with more tempo and beat, Nashville has a full store of night clubs and bars to fit in the crowd. Read on to find out more about the 5 best nightclubs and bars in Nashville, Tennessee where one can head out for a fun-filled night.
Top 5 Bars & Nightclubs in Nashville, TN
Wildhorse Saloon

120 2nd Ave N (Between Broadway and Commerce St), Nashville, TN

Wildhorse Saloon is reminiscent of the age-old cowboy culture of Nashville. With an intricate indoor décor consisting of horses designed all over the ceiling, this bar is the perfect stop for someone who has had a long day. The drinks are great and the place is popular for all the line dancing and foot tapping that takes place in this saloon. It is a wholesome entertainment package with restaurant, billiards room and a concert stage. In fact, entire families including kids, can visit this place during the evening time.

Tootsie's Orchid Lounge

422 Broadway, Nashville, TN

Tootsie's Orchid Lounge is among the most established nightclubs of Nashville. This place started functioning since the 1960s, and their lists of guests include celebrities like Willie Nelson, Waylon Jennings and Kris Kristofferson. Presently, guests can visit this nightclub for live music ranging from bluegrass to country to even the 80's tribute bands. If anyone is visiting Nashville for the first time, dropping by this place will fill their eyes with amazing memorabilia and photos hanging on the walls with beautiful music playing in the background. If you need a ride to and from Tootsies, consider hiring a limo service in Nashville.

Play Dance Bar

1519 Church St (between 15th and 16th Avenues), Nashville, TN

Ever since it first opened its doors to the public, Play has been the ideal hangout for all types of visitors including gays and straight people. This ultra-modern club is characterized by trendy and sleek décor, and a total of 4 bar sections that attracts a huge crowd every single night. The staff is friendly and warm, the cocktails are excellent and the performers are charged up all the time. Celebration finds its true meaning at the Play Dance Bar. Get a party bus in Nashville and stop by Play tonight.

Silverado's Dance Hall And Saloon

709 Rivergate Pkwy, Goodlettsville, TN

Whenever one thinks of Nashville nightlife, the first name that comes to mind is Silverado's. This saloon has been native to Nashville for so long that today it is branched out in two different locations, one in Lebanon and another in Rivergate. Although, these are located on the outskirts of Nahsville, yet the crowd keeps growing everyday at these classic western saloons. The drinks are affordable and great to taste, and the music played here includes both western and country tunes. Lively conversations, cowboy boots and amazing music keep the bar alive and hopping.

Mai (closed)

125 12th Ave, Nashville, TN

Located in the Downtown, this upscale club is known for its state-of-the art sound system that mesmerizes the crowd with its beat felt all through the club premises. The doors open for the public by 10pm and non-stop music can be enjoyed until 3am. The drinks might be a little expensive, and one needs to follow a dress code (strict), but Mai is the place to visit if one longs to dance mixes created by talented DJs in town.
Apart from the above-mentioned places, there are several other nightclubs and bars thriving in Nashville. However, these are the places to visit if one desires to get the taste of a proper Nashville nightlife. If you want to go on a pub crawl, Nashville bus charters are the way to travel!