Best Restaurants in Charleston, South Carolina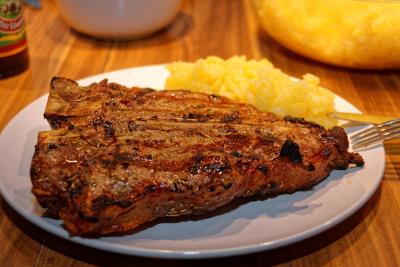 Charleston is one of the most popular cities in South Carolina. If you are looking for a place to dine out here, you will have plenty of options to choose from. Here are some of the best restaurants in Charleston you should definitely visit:
Top 5 Restaurants in Charleston, SC
Halls Chophouse

434 King St, Charleston, SC 29403

If you are looking for a fine dining restaurant in Charleston Halls Chophouse is definitely the best option. They are well known all over Charleston for their amazing steaks. Apart from their quality food, you will also be very impressed with their service. The staff is very welcoming and friendly. From the hostesses to the manager, everyone will personally come to greet you. They will also help you to pick the drink which goes best with your food. Apart from the steaks, you can also try out some of their seafood dishes like the shrimp. Their pork chops are also very delicious. Enjoy your ride to this restaurant with a Charleston limo rental.

R Kitchen

212 Rutledge Avenue, Charleston, SC 29403

If you are looking for a different kind of culinary experience, this place is a must visit. R Kitchen is really unique. As the name suggests, it is literally a kitchen. The space is very small and can accommodate only 16 people at once. Here the chefs prepare the dishes right in front of you. You will get to know what exactly they are doing. There is no fixed menu. It changes every night. The head chef, Ross Webb is very friendly and if you are on any particular diet or if you have any allergies, he will take care of it. The entire experience is like a culinary adventure and you will definitely enjoy it. Take all of your friends to R Kitchen in a Charleston party bus rental.

Charleston Grill

224 King Street, Charleston, SC 29401

This is another very popular fine dining restaurant in Charleston. The first thing which will strike you upon entering is the classy and elegant interior. They also have a big wine list. You will find all kinds of varieties here. Coming to the food, you will be offered 4 different kinds of cuisines. Some of the must have dishes are the tuna carpaccio and the crab cake. Jazz bands also perform on Saturday nights to entertain the guests. You never know what famous people from Charleston you might run into here.

167 Raw

289 E Bay Street, Charleston, SC 29401

If you are a seafood lover, then you can't miss this place. The place is not very big but it is very well decorated. People from all over Charleston come here to try out their oyster. Apart from that, you should also try out their shrimp and the lobster rolls. Their tuna burger is also very popular. This place also has a very friendly atmosphere.

Leyla Fine Lebanese Cuisine

298 King Street, Charleston, SC 29401

It is located on King Street, which is one of the most happening neighborhoods in Charleston. It is a family owned restaurant and is mainly for Lebanese cuisine lovers. The menu list is extensive. Ther are plenty of options for vegetarians as well. Don't forget to try out their hummus, falafel and the traditional garlic sauce.
Thus, as you can see, Charleston is blessed with plenty of high-quality restaurants. From Lebanese cuisine to American cuisine, you will find everything here. If you want to have a corporate event at one of these restaurants hire a Charleston charter bus to take out your employees.