Overland Park Nightlife Review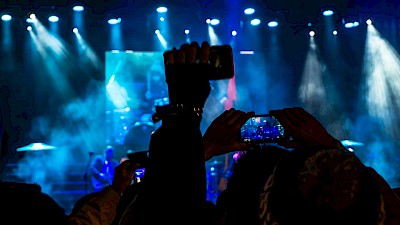 If you're planning a fun filled night out, simply continue reading to discover Overland Park's top 5 bars and nightclubs. We have gone through each and every bar or club in the area in an effort to bring you only the best Overland Park nightlife hot-spots!
Top 5 Bars & Nightclubs in Overland Park, KS
Here are Overland Park's MUST VISIT hot spots:
Touche The Night Club

6820 W 105th St, Overland Park, KS 66212

If you're looking to dance the night away in an upscale nightclub, it's well worth visiting Touche The Night Club. Which boasts a modern Vegas style lounge, which plays current chart topping tracks. If you're tempted ensure to try the club's signature martinis. An example of which is the Chocolate Martini which contains vanilla vodka, Godiva chocolate liqueur, Kahlua and chocolate syrup. If you work up an appetite on the dance floor, Touche The Night Club's hearty menu features succulent Rib-eye Steak, Seared Chicken and Oven Roasted Salmon.

The Brew Pub and Patio

6601 W 135th St, Overland Park, KS 66223

If you're looking for the perfect bar to catch a sport's game on a big screen, there's no need to look any further. Alternatively, The Brew and Patio also hosts regular live entertainment and happy hour nights. Better yet, The Brew Bar and Patio offers an extensive beer list which includes imported beer such as Heineken, Dos Eqius Lager and Guinness Draft. As well as a large selection of craft beers such as Kona Big Wave Golden Ale and Boulevard Wheat Draft. If you get a little too saucy here, Price4Limo can provide you with a Overland Park limo rental to take you home!

The Bar

66202, 6101 Johnson Dr, Mission, KS 66202

The Bar offers weekly trivia nights and live entertainment as well as a furnished outdoor courtyard. The Bar also offers alcoholic beverages to suit every taste. Options include seasonal beers, craft beers and hard liquor. If you prefer wine, you'll be spoilt for choice as The Bar also offers an extensive wine list. If you're interested in sharing a plate of food with your friends, it's well worth ordering The Bar Nachos or Chicken Tenders. The Bar also offers scrumptious mains such as the Chicken Caesar Wrap and the Chicken Parmesan Sandwich. There are a good amount of affordable hotels in the area if you need a place to crash.

Red Balloon

10325 W 75th St, Overland Park, KS 66214

If you're local for a local, down to earth night club it's worth visiting Red Balloon. Not only does Red Balloon boast a resident DJ but it also boasts pool tables and regular karaoke nights. Just remember to take out some cash from an ATM machine as Red Balloon doesn't accept credit cards. One of the advantages to spending a night at Red Balloon is that drinks and meals are affordably priced. So you'll be able to shout your friends a few rounds, without breaking the bank. Examples of some of the hearty meals on offer include spaghetti and lasagna. This is a popular stop for our Overland Park party bus pub crawls!

Blue Moose Bar & Grill

9100 W 135th St, Overland Park, KS 66221

If a chic, modern bar is more your scene head to the Blue Moose Bar & Grill. The Blue Moose Bar & Grill is an opulently decorated bar which offers a wide variety of cocktails. Examples of which include the Ultimate Margarita which consists of Olmeca Altos, sweet-sour, lemon, lime and sugar syrup. Blue Moose Bar & Grill also offers a late night menu which includes flatbread pizzas, chips and salsa, hummus and spinach and artichoke dip. So if you're planning on painting the town red it's well worth visiting any one of the five bars and night clubs listed above!
With so much to do in Overland Park, KS, you might need a few days to take it all in. If you want to party with all your friends and family, book a bus charter from us today and get ready for your big weekend!