Iowa City Nightlife Review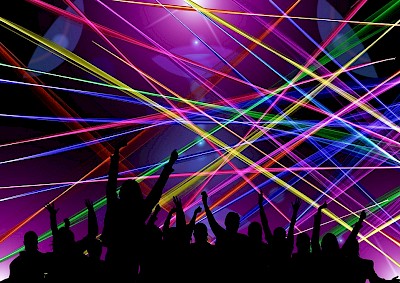 Iowa city has an amazing combination of great bars and nightclubs. It is a spectacular place to spend a nice night on the town. Just about every street has something unique and fun to offer when the sun goes down. Whether you are hoping to enjoy comedy night at the bar, concerts, nights and festival, this Iowa City Nightlife Review that will turn your evenings into exciting adventures.
Top 5 Bars & Nightclubs in Iowa City, IA
The Dublin Underground

5 S Dubuque St, Iowa City, IA 52240

This is a superb club that has been making waves in Iowa City. Offering a tasty menu, affordable drinks, and an interactive atmosphere, The Dublin Underground brings something new to the scene. Strategically located underground, the bar is certainly a hidden gem that should be explored. Walking down the stairs will offer the kind of inviting fun that you are seeking. The bartenders are friendly, talkative and are at your service. The bar serves a great selection of beer, and couples it with great music. It is a good place for anyone to unwind. Looking for places to stop with your Iowa City party bus rental? The Dublin Underground is where it's at.

Martinis Bar

127 E College St, Iowa City, IA 52240

Martinis Bar is an inviting place that attracts large groups of people that want to mingle and enjoy themselves. Best known for its incredible variety of drinks, the bar offers the perfect unwinding atmosphere. The bartenders will make you feel welcome. If you do not fancy alcohol then the bar will also surprise you with its selection of coffee and cappuccino. Don't forget to book an Iowa City limousine for all your evening transportation needs.

Players

347 S Gilbert St Iowa City, IA 52240

Judging from the name alone, Players is a club that invites anyone with a fun side to enjoy themselves and make the most of the night. For years, the night club has lived up to its reputation. If you feel like dancing, the disco anthems will keep you on your-feet. (On the other hand, if you proper to lounge, the speak easy-style cocktail bar will offer a memorable, clubbing experience.Attracting people with different personalities, Players has set a high standard for luxury and style.

JD's Garage Brewhouse

170 Ashford P1, Iowa City, IA 52245

This bar and brewhouse is set apart by its welcoming atmosphere. Before you get into it, you will walk through a tree-filled path that will let you marvel at the wonder of the surrounding. The bar attracts the cream of lowa City. Its list of drinks and selection of music will keep you moving until the wee hours of the morning. Daring, decadent and debauched, JD's Garage Brewhouse has already made its mark. Get dressed in your best trendy attire for a highly memorable experience.

Caliente Night Club

171 Highway 1 W, IA-1, Iowa City, IA 52246

This is a great, Spanish nightclub that comprises of the best selection of reasonably priced drinks. Apart from the great atmosphere and service, you will also enjoy live bands playing cumbia, salsa and merengue. Mixing style with relaxed sophistication, the night club will enable you to make the most of lowa anytime you are in the city. Traveling with loads of people? You can rent a charter bus from Price4Limo.
If you are looking to have a good time in the evenings, then these Iowa City bars and nightclubs will give you something to look forward to. Showing no signs of slowing down, they offer unending options for nightlife adventures and opens a whole new world of memorable moments. With this Iowa City Nightlife Review, you can never go wrong.