Famous People from Chicago, Illinois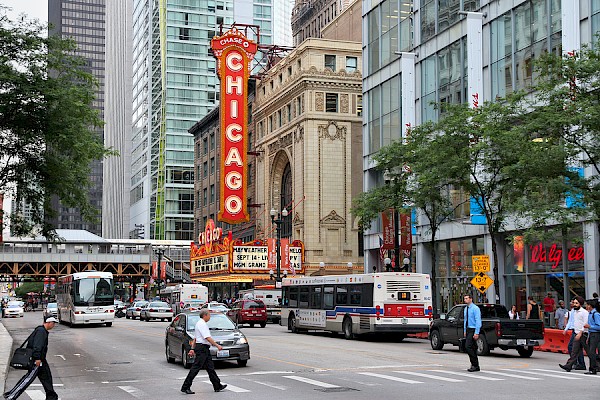 Chicago, with a population of nearly three million people which accounts one percent of the entire nation's inhabitants, is a home to many famous residents in America. Here is a small list of some of the most Famous People from Chicago ranging from minutely interesting to intriguingly gruesome characters.
Top 5 Celebrities from Chicago, IL
Mae Jemison

Mae Jemison grew up in Morgan Park, an upscale area of southern Chicago. There she attended Morgan Park High School. Mae was so smart, that she surpassed all the available math classes at her high school. Her thirst for knowledge drove her to show up to school before it started in order to attend Calculus tutoring, a class which wasn't offered at the time.

Mae participated in several extra-curricular and was even student council president. But she was also a big Star Trek fan. One day, while watching Star Trek with her best friend, she revealed that she would become an astronaut one day

Hugh Hefner

It was in high school that Hugh Hefner was first given the nickname of "Hef," given by none other than himself. Legend has it that while attending Steinmetz High School in northwestern Chicago, Hef was snubbed from an invitation list to join a hayride

After high school, Hef went on to serve in the Army during WWII then later graduated from the University of Illinois with a major in psychology and a double minor in creative writing and art. According to Hef, it was in college that he first conjured up the idea for Playboy Magazine. You might catch Hef riding around in one of our Chicago limo rentals or a party bus filled with ladies!

After leaving Esquire magazine, he decided to break out on his own. After raising $8,000 he went on to publish his first famous issue of Playboy in 1953, featuring none other than Marilyn Monroe.

John Wayne Gacy

Raised by a father that was an abusive alcoholic, Gacy had always retained a strong relationship with his mother and sisters. Despite his father's abusive nature, Gacy noted that he regretted never having the chance to grow close with his father before his death.

But it's Gacy's adult life that brings on the morbid fascination of the public. Through the late 1970's and 1980's, Gacy raped and murdered several young men. Gacy's Chicago home is famous for being the location where he hid several of the bodies beneath the floorboards.

David Hasselhoff

Though Mae Jemison, Hugh Hefner, and John Wayne Gacy may be a few of the better-known owners of Chicago homes, the Windy City sports a slew of famous residents and famous residents which include actors such as David Hasselhoff. Hasselhoff is most known for his role in the hit TV show Bay Watch. He also is a famous singer in Germany. If you want to see his childhood home and others nearby, you can hire a charter bus rental to take you on a tour of local celebrity homes.

Nancy Reagan

Nancy Reagan also lived in Chicago during her teenage years, graduating from the Girls' Latin School of Chicago in 1939. Donald Rumsfeld is another famous name from the arena of politics.
Though this list is short, there is a pale comparison to what one great city will provide us with in the future. There is no doubt that Chicago nightlife, right at this moment, are incubating a whole new line of future famous residents. Maybe you are one of them!