The Perfect Bus for Any School Group
Whether you're organizing a school outing for elementary kids, a high school sports team, or a college club activity, Price4Limo has the perfect bus for your group. From minibuses that can accommodate up to 25 passengers to full-size motorcoaches that can hold up to 56 individuals, we have various vehicle options to suit any group size and budget. We offer buses equipped with different features, making it easy for everyone to sit back, relax, and enjoy the Orlando field trip experience.
Seamless Educational Trips in Orlando
Orlando is home to numerous educational destinations, ranging from world-class museums and cultural centers to interactive science exhibits and historical sites. Allow Price4Limo to take you on a seamless field trip in Orlando, efficiently transporting your group to popular attractions such as the Orlando Science Center, the Orange County Regional History Center, or the Kennedy Space Center. With our transportation service, teachers and chaperones can focus on supervising and engaging with their students throughout the journey, ensuring an enriching extracurricular experience.
Field Trips and Off-Campus Events
Educational field trips aren't the only reason to book a charter bus rental from Price4Limo. Our fleet of buses is also ideal for off-campus events like sports competitions, debate tournaments, or academic conferences. Let us help make your off-campus activity a success by providing efficient transportation for both students and staff whether that's in O-Town or anywhere else in the state.
Tour Colleges In and Around Orlando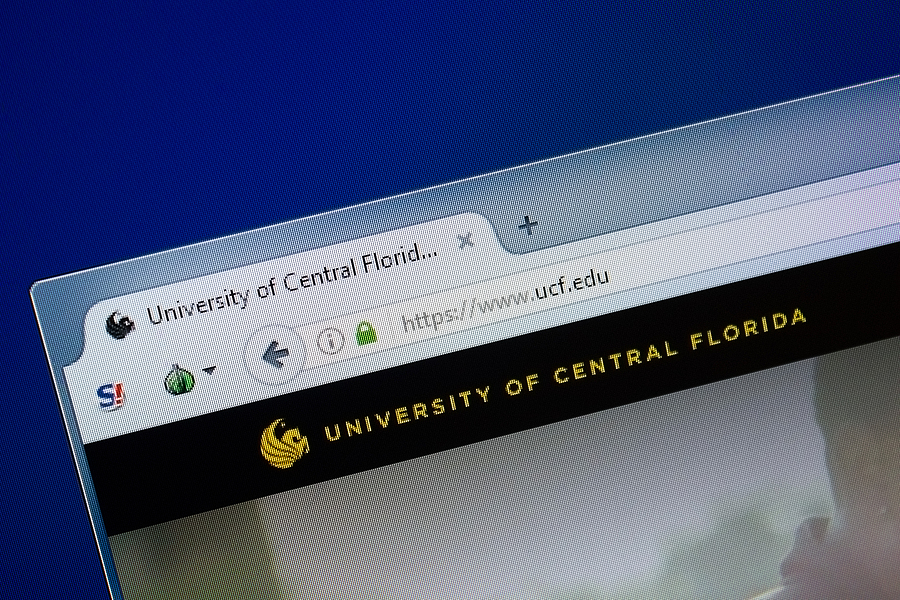 Orlando has an array of colleges and universities such as the University of Central Florida (UCF), Valencia College, and Rollins College. High school students planning to visit these institutions can rely on Price4Limo's charter bus service to make their college tour experience comfortable and efficient. With charter buses, students and their chaperones can easily visit multiple campuses in one day without worrying about parking or navigating unfamiliar streets.
Transportation to Fraternity & Sorority Events
Greek life plays a significant role on many college campuses, especially at UCF, and Price4Limo is here to provide transportation for fraternity and sorority events. Whether it's a philanthropy function, a social gathering, or an academic event, count on our charter bus service to transport your group.
Field Trip Ideas in Orlando
When planning your field trip in Orlando, consider including stops at some of the following attractions:
Theme parks
Walt Disney World Resort. Take students on an unforgettable adventure through classic Disney storytelling at Walt Disney World resort. Experience exciting rides, entertaining shows, and magical character encounters. Address: 1180 Seven Seas Dr, Lake Buena Vista, FL 32830; Phone: (407) 939-5277
Universal Orlando Resort. Home to two theme parks and the Volcano Bay water park, Universal Orlando Resort offers thrilling experiences based on popular movies, TV shows, and characters such as Harry Potter, The Simpsons, and Marvel superheroes. Address: 6000 Universal Blvd, Orlando, FL 32819; Phone: (407) 363-8000
SeaWorld Orlando. Combining educational programs with thrilling rides and world-class animal exhibits, SeaWorld Orlando provides an immersive marine life experience that students won't forget. Address: 7007 Sea World Dr, Orlando, FL 32821; Phone: (407) 545-5550
Educational attractions
Kennedy Space Center. Explore the past, present, and future of human spaceflight at Kennedy Space Center Visitor Complex by meeting astronauts, touring launch pads, and witnessing exhibits showcasing real spacecraft. Address: Florida 405, Titusville, FL 32899; Phone: (855) 433-4210
Orlando Science Center. This interactive center offers four floors of exhibits, workshops, and live demonstrations on everything from physics and biology to engineering and technology. Address: 777 E Princeton St, Orlando, FL 32803; Phone: (407) 514-2000
Cultural and historical attractions
Orange County Regional History Center. Discover Central Florida's rich history and heritage through engaging exhibits, educational programs, and hands-on activities. Address: 65 E Central Blvd, Orlando, FL 32801; Phone: (407) 836-8500
Harry P. Leu Gardens. Explore 50 acres of diverse plant collections, which provide a beautiful backdrop for learning about botany, ecology, and horticulture. Address: 1920 N Forest Ave, Orlando, FL 32803; Phone: (407) 246-2620