Hire Charter Bus Rentals in Wyoming
Price4Limo offers a wide range of charter bus rentals in Wyoming to make your trip more comfortable and memorable. You can choose from a wide range of charter buses and motor coaches that can accommodate as many as 50 passengers. These buses are designed for luxurious travel, with comfortable seats, ample legroom, on-board restrooms, Wi-Fi service, entertainment consoles and climate control settings.
The state of Wyoming became a state of the U.S. on July 10, 1890. As the 44th state in its small population of 55,000, this was the first state in the country where women were allowed to vote. Because of the equality of rights given to women, it gave such a significant victory to all women in the state and in the country who were limited and helpless.
Wyoming is home to many famous parks and outdoor landscapes that offer beautiful sceneries and majestic nature views. There are natural forests to explore where outdoor activities are perfect during summer vacations or family tours. The lakes are also wonderful, especially when it freezes during winter months or during December to January.
If you are looking for ways to enjoy the wonders of Wyoming, you can get you and your group a charter bus rental from Price4Limo. With special charter bus transportation, you will be able to see the forests with all the wildlife and animals in Wyoming or experience a different culture and history. This is the best way to appreciate the beauty and majesty of nature in Wyoming.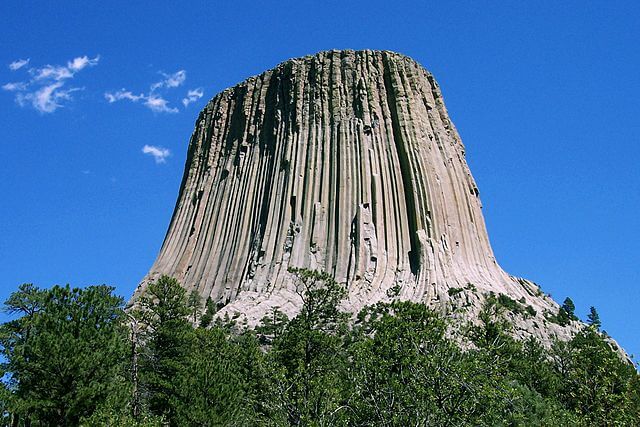 Our Top Picks for Travel Destinations in Wyoming
Wyoming is one of the most beautiful states in the U.S. It has been home to some of the most popular national parks and nature reserves, including Yellowstone National Park and Grand Teton National Park. The state's natural beauty can be found in almost all its cities. If you want to explore this western state with your family or friends, then it would be best to rent a charter bus in Wyoming.
Accommodate your entire group of family or friends or guests in a charter bus at Price4Limo as you tour the cities in Wyoming. There are plenty of attractions and travel destinations to explore in Wyoming such as the following:
Traveling as a Group with an Wyoming Charter Bus Company
A charter bus rental is so easy to use and hire for any Wyoming tours with your group when you come to Price4Limo. You will find a large selection of the finest vehicles that include motor coaches, charter buses, school buses, shuttle buses, and minibuses. Ideal for school field trips, wedding transportations, bachelor and bachelorette party, church group trips, corporate travels, family reunions, and sports team tours, riding charter bus rentals with a group is more enjoyable.
If you're traveling with a large group, you're going to need more than a couple of rental cars to make the trip manageable. Luckily, there is an affordable and convenient way to travel with a large group - Wyoming charter bus rentals. Wyoming charter buses gives you the freedom to explore without the hassle of driving and navigating on your own.
And don't think that reserving a charter bus rental is out of reach for your budget. Charter buses are surprisingly affordable, especially when compared to other forms of group transportation.
Traveling to major events in Wyoming with our Wyoming charter bus company
Wyoming is one of the most beautiful and vast states in America. It's also a great place for outdoor activities and summer events. If you are going to be traveling around Wyoming with a large group, it would probably be best to rent a Wyoming charter bus from Price4Limo. A charter bus can help you cover more ground so that you can see everything Wyoming has to offer.
Top Events in Wyoming:
Here are some of the top events in Wyoming that a charter bus rental can help you get to:
Cheyenne Frontier Days - July 13th-22nd
Buffalo Bill Art Show & Sale - August 9th-12th
Jackson Hole Fall Arts Festival - September 7th-16th
Cheyenne Frontier Days is one of the largest events in Wyoming, attracting thousands of visitors every year. The sunny days and cool evenings make it perfect for enjoying music performances and fireworks while barbecuing outside with old friends or new acquaintances. The Buffalo Bill Art Show & Sale is another very popular event in Wyoming which attracts many people who love the visual arts, especially painting. Jackson Hole Fall Arts Festival is an amazing event which brings together well known artists from all over America and beyond each year to celebrate music, art, film, dance and much more in an amazing display of artistic expression like no other!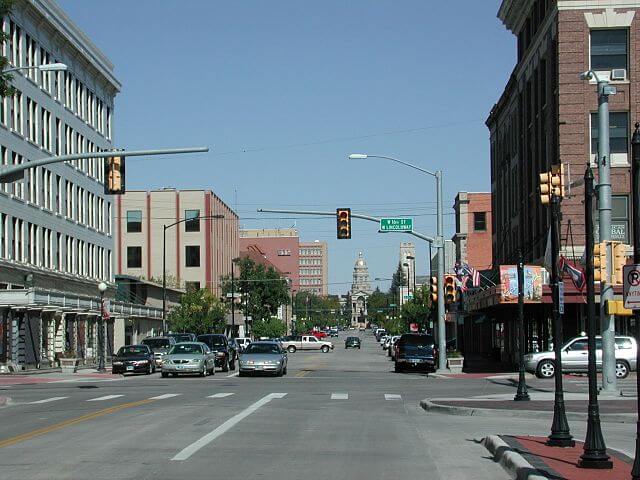 Wyoming Charter Bus Rental Prices
When it comes to prices for Wyoming charter bus rentals, that depends on a number of factors. The location you are traveling to, the time of year or season you are requesting the bus, and the size of the bus all play a factor in how much your trip will cost. Also how long you need your rental for also plays into how much you will pay. Just by increasing the amount of time you need your ride by an hour can add up really easily. There is also a matter of availability, so if there are other groups looking to rent out buses at that same time as you there could be an increase in pricing due to lack of availability.
In order to get the most accurate prices based on your needs, it's best that we discuss some details about your specific trip with you so that we make sure we provide cost-effective options for getting around Wyoming with a Wyoming charter bus rental from Price4Limo!
If you are looking for the best charter bus rentals at a price you can afford, you can always count on Price4Limo to provide what you need. All packages and services are also low and affordable.
Call us today or log in to our website. We have customer representatives who can assist you as you pick the right Wyoming charter bus rentals or ask for free quotes and online reservations.
Best Cities in Wyoming
Wyoming Motorcoaches
If you want to select the top-rated and most luxurious coach for your group travel needs, then a Wyoming motorcoach from Price4Limo is the perfect choice. These coaches are simply the largest and most luxurious transportation vehicles that you can rent for your trip to Wyoming. They can seat up to 56 passengers at a time, so they are great options for medium sized groups that are looking to travel together in style. The interior cabin of these luxury vehicles is very spacious, which makes it easy for everyone in your party to have enough legroom and not feel cramped during the ride.
Wyoming Minibuses
Minibuses are great for small to medium-sized groups. They can seat anywhere from 18 to 35 passengers and they come in a variety of shapes and sizes. Minibuses generally have fewer amenities than motorcoaches, but they are still very comfortable. No matter which minibus you choose, your passengers will have a comfortable ride whether you're going on a day trip or traveling across the country.
Wyoming Shuttle Buses
The state of Wyoming is a great place to visit in the United States. Whether you're looking for adventure by heading out into the Rocky Mountains or visiting attractions like the Grand Teton National Park, Yellowstone National Park, Devil's Tower National Monument or Flaming Gorge, there are plenty of places to see and things to do when you book a charter bus with Price4Limo. A shuttle bus is an economical choice for small groups looking for a comfortable ride that's perfect for short trips. Shuttle buses can be used to move guests from parking lots to events or venues, shuttles are also ideal airport transfers. When you need a cost-effective way to move people around then book one of our Wyoming shuttle buses
Cheap charter bus rentals in Wyoming from Price4Limo can take you anywhere in the beautiful state of Wyoming.
Price4Limo is a leading charter bus rental company that has been in the industry for many years. We offer charter bus rentals in Wyoming at affordable rates. With us, you can explore Wyoming with your friends and family at prices within your budget. Our charter buses are available in different sizes such as 30-passenger mini buses, 50-passenger charter buses and 56-passenger motor coaches to accommodate any event or group size.
We have a large selection of charter buses and motor coaches so you will certainly find the right vehicle for your trip in Wyoming.
Price4limo can also accommodate charter bus rentals in nearby states such as Montana and Idaho