Hire Charter Bus Rentals in Rhode Island
Whether you're traveling with a large group of people or just want to avoid the hassle of driving yourself, Rhode Island charter bus rentals are an excellent choice if you're looking to visit Rhode Island. They're safe and reliable, and they can be a lot more cost-effective than other options, making them the perfect choice for groups with a variety of budgets. With so many different types of vehicles available, it's easy to find one that will accommodate your group exactly as you need it to. Your driver will make sure that you get everywhere on your itinerary safely and comfortably, freeing up even more time for sightseeing in The Ocean State!
The state of Rhode Island is the smallest state in the entire U.S.A. However, it boasts of a 400-mile coastline, making it known as the "Ocean State." Roger Williams founded the area in 1636. He was known for being banished from the colony of Massachusetts when he supported religious tolerance and separation of state from the church. In 1790, the U.S. officially admitted the land to the union and made it a state.
Rhode Island was a significant state during the colonial period. The city of Newport became a major hub for trading and shipping while the entire state was ahead in the Industrial Revolution as the industry for power-driven textile mills progressed in the 19th Century.
Rhode Island became the host of the first-ever National Lawn Tennis championship in 1899 and it became the Tennis Hall of Fame awardee. Its small area as a state offers numerous outdoor destinations and rich cultural and historical heritage. A tour to the cities and places of the state is more enjoyable with a Price4Limo charter bus rental.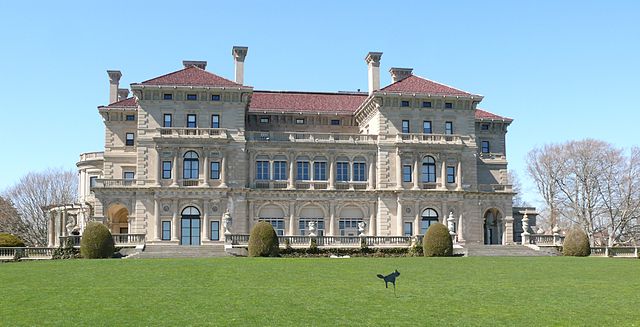 Our Top Picks for Travel Destinations in Rhode Island
You can make your Rhode Island traveling experience more unique and extraordinary with a charter bus ride. Price4Limo has the finest charter buses at affordable rental rates. They are great for the tours you plan especially for these famous travel destinations in Rhode Island:
Marble House
The house is a stone Beaux-Arts-style of mansion that was once a home to the Vanderbilts. It was turned into a museum where the great history was detailed in each exhibit.
Roger Williams Park Zoo
Combining attractions with green spaces, the park is a zoo with ponds, rose garden, and some public statues. It was the first zoo to have accreditation from the Association of Zoos and Aquariums.
International Tennis Hall of Fame
This historic building was the home of the first championship in 1881. The museum exhibits tennis history as well as courts and memorabilia.
Goat Island
A small island in the state that connects Rhode Island to the Easton's Point. It offers beautiful walking paths and views of the Niagara Falls.
The Breakers
Located at Newport, this gilded Age Mansion, which was built by Cornelius Vanderbilt in 1985, is a place of history. The ceiling paintings, carved stucco, the marble columns, the mosaics, and the fine wood panels created the most lavish decoration.
Newport Mansions
Fort Adams State Park
Touro Synagogue National Historic Site
Museums and Art Galleries
Museum of Natural History and Planetarium
Rhode Island School of Design Museum of Art
Providence Children's Museum
Nature Preserves and Parks
Roger Wlliams Park Botanical Center
Traveling as a Group with an Rhode Island Charter Bus Company
Price4Limo is your ultimate place to hire charter buses easily for all your transportation needs. You can select one from Motor coaches, shuttle buses, minibuses, school buses, and charter buses. No matter what you choose, the vehicle is guaranteed fit for corporate transportation, family reunions, bachelor and bachelorette party, wedding transportation, school field trips, sports team trips, church group trips, and more.
Another good thing about traveling in a group is that you can share the cost of the charter bus. With a charter bus, you'll have quite a spacious interior where you can stretch out and even walk around without any problems. Rhode Island charter buses also come with luggage compartments so that you don't need to worry about your bags while on the trip. You can choose from different seating configurations and amenities for your trip. This means that whether you're traveling for a wedding or on business, there's always something for it with an Rhode Island charter bus.
Whether you're going to a sports event, concert or other major event, let Price4limo take care of the transportation needs of your group. We offer Rhode Island charter bus rentals that are great for groups with 15 to 56 passengers. The fun thing about charter bus travel is that you can be together as a group and enjoy each other's company all throughout the trip. You can talk with one another, watch movies, play games and do so much more while on board the charter bus because this vehicle has a comfortable cabin where you can hang out.
You don't have to worry about strict rules when traveling in our Rhode Island charter buses rental because these vehicles are very accommodating. Your group can bring its own food and drinks for an even better experience.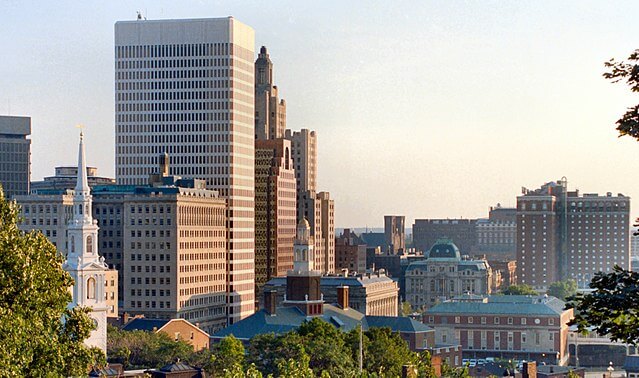 Rhode Island Charter Bus Rental Prices
Selecting the best charter buses in Rhode Island should not be a problem, especially when it comes to prices and rates. At Price4Limo, the prices of all charter bus rentals are low and affordable.
Give us a call now and talk to our customer representatives to get free quotes online or to compare prices. We have website that you can access anytime for online reservation and booking or for inquiries about the Rhode Island charter bus rentals.
The charter bus prices from Price4Limo are reasonable and affordable. The cost of a charter bus rental can vary depending on the type of vehicle you want to rent, how long your trip will be, how many people you'll be traveling with and how far you plan to travel.
Anybody looking for charter buses or minibuses in Rhode Island should check out Price4Limo for their transportation needs. Price4Limo offers several different types of transportation in Rhode Island including motor coaches, shuttle buses, party buses and more.
Best Cities in Rhode Island
Best Cities in Rhode Island
These cities are the best places to visit in Rhode Island with charter buses and minibus rentals.
Providence - This is the capital of Rhode Island, and it is also the biggest city in this state. The city is home to many attractions that you can visit as soon as you get a bus rental or minibus rental.
Pawtucket - You can make your way here for some retail therapy, dining experiences, and other fun spots.
Warwick - this is where you will find lots of great shopping spots and waterfront attractions that you can enjoy with family or friends.
Cranston - Visit this city for ice cream from the famous Dave's Coffee shop, a well established brand since 1933!
Woonsocket - With a charter bus or minibus rental, you will have no troubles getting around the city to visit its main attractions including museums like Museum of Work & Culture there at 42 South Main Street in Woonsocket.
Newport - Visit this amazing city for unique souvenirs and gifts to bring back home after your vacation trip with your family or friends. Newport has beautiful landmarks like Bellevue Avenue Historic District where you will find marvelous houses perfect for sightseeing tours with a charter bus or minibus rental. You also have several dining venues offering pub meals and local specialties including fresh seafood dishes that are sure to delight everyone's taste buds!
Renting Rhode Island Bus Rentals For Sporting Events
When you go to a sporting event, you want to be able to enjoy the day without worrying about traffic or being late. A charter bus rental from Price4Limo can relieve you of that stress. For example, if you're going to watch Boston Red Sox play the Chicago Cubs at Fenway Park in Boston on July 4th, then renting a bus from Price4Limo can help you enjoy the game without your family and friends taking forever just to get there.
Price4Limo is a knowledgeable transportation provider that will work with you so that everyone leaves happy and arrives safely at their destination. It's common sense: if one person gets stuck in traffic, the whole party falls apart because there is no way everyone makes it on time for an important event like a Red Sox game. Instead, Price4Limo buses enable people to leave their houses when they want and arrive when they need to.
Hiring a charter bus from Price4Limo is your best option when you're traveling in groups.
Should you hire a charter bus from Price4Limo? There are many reasons why charter bus is the best option when you are traveling in groups. First and foremost, a charter bus will give you the lowest cost per person when you compare it to other options. If that is not enough, we also offer great deals and special offers to help you save even more money. When it comes to comfort, there's no need to look further than Price4Limo. Our charter buses feature large reclining seats so that everyone gets a great place to sit. Perfect for long trips into Rhode Island and back home again!
Price4limo can also accommodate charter bus rentals in nearby states such as Connecticut and Massachusetts