Hire Charter Bus Rentals in Nevada
Nevada is a beautiful state that has a lot to offer in terms of attractions and destinations. It's best to rent a charter bus if you want to tour the state in an efficient, safe, and comfortable way. Price4Limo offers all kinds of charter buses for rental and you can choose one that fits your group size, budget, and requirements. Charter buses are available in different sizes so they can accommodate any group size from 20 to 56 passengers. Charter buses are also available with different types of amenities so you can choose one depending on your needs. If you want other features such as Wi-Fi or reclining seats, there are charter buses with these amenities available for rent as well.
You'll be able to find the right type of charter bus at Price4Limo because we have a large network of operators across the country that provide these vehicles for rent at affordable rates. This means that it doesn't matter what time of year or day you need to book a vehicle because our operators will do their best to meet your needs. You'll also find special deals on our website when booking a vehicle from us!
The seventh largest state of the U.S. is the state of Nevada. It is known as the sin city and Silver State. It became a state even before it was eligible for statehood, and this was because they want to boost the reelection chances to presidency of Abraham Lincoln. Carson City, which is located in the western part, is the state capital.
Nevada, especially the city of Las Vegas, is a famous state known for world-class casinos and entertainment destinations. Gambling is a legal entertainment in the state, which is why many visitors and tourists who love the unique luxury experience of gambling come here to have fun.
Moreover, the state of Nevada also offers scenic attractions, sports destinations, nature wonders, and amazing resorts. The city of Reno is also notable when it comes to casinos and arts while the city of Carson is a place of national parks and museums, as well as wonderful attractions. With Price4Limo providing the affordable charter buses for Nevada vacations and tours, your trips to the cities are guaranteed full of fun and enjoyment.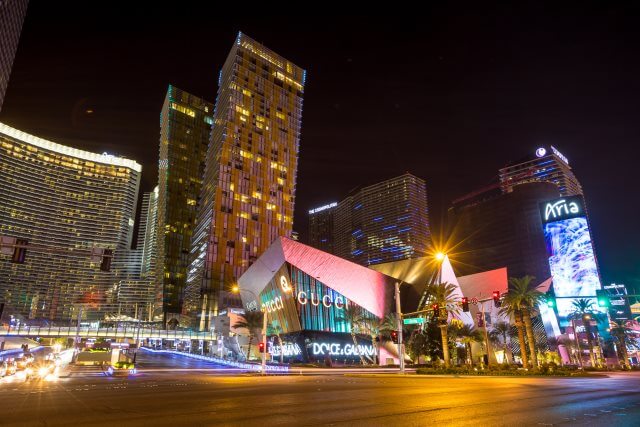 Our Top Picks for Travel Destinations in Nevada
The best vacation spots in Nevada are within reach when you travel with a charter bus rental. Price4Limo assures you of comfortable seats, enjoyable amenities, and reliable services for any of your chosen destinations within the state of Nevada. Here are the top picks for Nevada vacation and tourist spots:
Nevada is a big state with a lot to offer visitors. You can tour Nevada and check out the different cities with a charter bus rental. The most popular places to visit are Las Vegas, Reno, and Carson City. However, you may want to also check out Henderson, North Las Vegas, Sunrise Manor, Blue Diamond and Spanish Springs.
Traveling as a Group with an Nevada Charter Bus Company
Traveling as a group is definitely more fun, but there are times when it becomes difficult to squeeze everyone in one vehicle. Good thing there are charter bus rentals in Nevada that can fit up to 50 passengers! There are ample luggage space and legroom so you can still move around without feeling uncomfortable during the ride. Some charter buses also have on-board restrooms for convenience. If you need air conditioning, entertainment features, and state-of-the-art sound system, we also have those available at our fleet! You can choose from Mini Buses, Shuttle Buses, Party Buses and Motor Coaches with different seating capacities depending on your needs.
Enjoy the wonderful activities in Nevada with easy to hire charter bus rentals from Price4Limo. You may choose the motor coaches and school buses and charter buses for your large group or choose minibuses or shuttle buses for your small groups. Whether for corporate events and travel needs, or family reunions and trips, Price4Limo is your best buddy for affordable charter buses. The vehicles are also ideal for bachelor and bachelorette parties, school field trips, church group tours, sports team trips, and wedding transportations.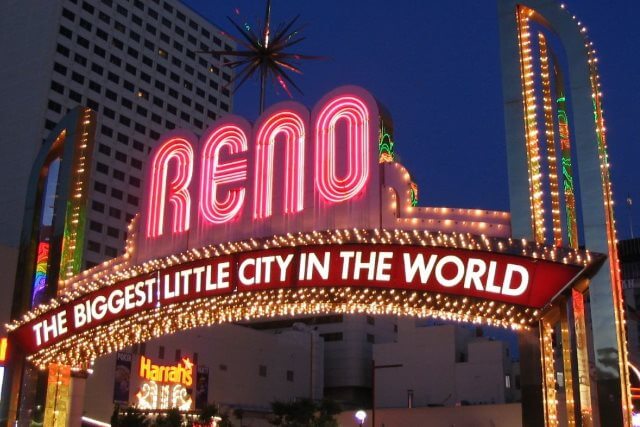 Nevada Charter Bus Rental Prices
Your trip to Nevada is more fun with affordable and cheap charter bus rentals at Price4Limo. The rates are low not only on charter buses but also on packages. Renting a bus to travel Nevada costs around $120+ per person. Of course, your price depends on the type of bus you rent and how many people are with you. For example, if you are traveling alone in a private Nevada Town Car, your rental will be significantly less expensive than if you bring 50 friends on a charter bus rental. If your trip occurs during the summer or during peak vacation times, it will be more expensive than trips taken in the winter months.
Give us a call now or visit our website and process your free online quotation with our team of experts. We have packages and a wide selection of charter buses to decide upon when you are planning your Nevada charter bus rentals for your next vacation.
Best Cities in Nevada
Charter Bus Rental Nevada Prices
Charter Buses fit 15 to 60 people costs about $175 to $285 per hour. Need More Room? Charter Bus Prices in Nevada for a 50 passenger coach bus rental prices vary from $185 per hour from Sunday to Thursday and $295 on Friday and weekends. A Shuttle Bus can fit larger groups 15 to 30 passengers and are priced around $135 to $185 per hour. Minibus pricing start from $175 to $225 per hour. View Coach Bus Pricing and Availability in the state of Nevada.
Charter Bus
Coach Bus
Mini Bus
Sprinter Bus
60 Passenger Charter Bus
Take A Nevada Charter Bus or Minibus To These Cities
Las Vegas
Las Vegas is a leading destination for vacations, parties, and business retreats. The city is home to a number of popular tourist attractions. Known for its vibrant nightlife, Las Vegas offers a wide range of casinos and entertainment centers. People who want to gamble can visit the Palms Casino Resort, the Stratosphere Tower and Casino, or the Rio All-Suite Hotel & Casino. Other notable locations include The Mob Museum, the Las Vegas Zoo and Wildlife Habitat at Flamingo Hotel & Casino, Ethel M Chocolates Factory Tours & Cactus Garden, Madame Tussauds Wax Museum – Las Vegas Strip at Venetian Hotel & Casino
There are plenty of transportation options in this city. People who travel by air can drive to their destinations or use public transportation systems like taxis or buses.
Reno
Reno is a marquee destination for Reno visitors and a major tourism draw for the region. The city is the perfect place to kick back and relax, with several outdoor activities waiting for anyone who wants to take advantage of them. Having lived in Las Vegas for 17 years and visiting Reno every few months, I've sought out some fun things that I've learned about by living here.
1-Nevada's official state flower is the wildflower known as the yucca plant. It's found all over the United States, but its native habitat mainly occurs in Nevada. If you're looking to see these magnificent bulbs, head up to Mount Rose volcano.
2-Reno is also home to America's oldest bowling alley and museum built upon curbing lanes like a barrel, which are covered with paintings depicting famous people from around the country who bowled at this alley (like Dolly Parton). At midnight on New Year's Eve, this museum hosts a massive viewing of fireworks from a nearby lake via webcam. In addition to being an impressive fireworks show, you can see why it was voted America's favorite bowling pit by readers of PAPAZIN Magazine!
3-Downtown Reno boasts other attractions besides its museums such as The National Buffet & Custom Grill. This restaurant offers buffets featuring various cuisines including Italian, pasta bar meal options or American favorites such as lasagna or steak sandwiches (or even pizza). Coupled with fine dining and entertainment choices like bands or shows on their five stages inside downtown theaters—which are just steps away from Main Street—it would be fascinating if you were planning your next vacation while staying in one of Reno hotels!
Carson City
The capital city of Nevada, Carson City is an independent city and not part of any county. It has a population of about 55,000 people. The city was founded in 1858 and was named after the mountain man Kit Carson who lived from December 24, 1809 to May 23, 1868.
The town center of Carson City is mostly made up of government buildings such as the Supreme Court Building and the Nevada State Capitol. These are usually referred to as "the first 100" or "the old 100" which refer to their addresses on South, North and West street. There are also many historical sites such as the Kit Carson Trail marker at the intersection of Robinson Street and Highway 395; the Eagle Valley Children's Home in Old Town; the Ormsby House – a casino which was built in 1871; and many more.
Henderson
Your search for a charter bus rental in Henderson, Nevada is here! Price4Limo has many rental charter buses that can fit the needs of any group. Our charter bus rentals come with premium features like entertainment systems, spacious seating, restrooms, and so much more. You will be able to find a motor coach or shuttle bus that is perfect for your group trip no matter what the size. Henderson is a great city to explore but you want to make sure you have enough room and comfort when traveling around this city. Let our experts help you find the right charter bus in Henderson today!
Henderson is located south of Las Vegas on the eastern side of Nevada. It is a suburb of Las Vegas but it also has its own downtown area filled with restaurants, shops and businesses. The city has over 300,000 residents making it one of the largest cities in Nevada and second largest city in Clark County after Las Vegas itself. Attractions include Lake Mead National Recreation Area and Ethel M Botanical Cactus Gardens both perfect for outdoor lovers as well as special events like concerts at Henderson Pavilion, festivals at Heritage Park and sporting events too!
North Las Vegas
North Las Vegas is the fourth-largest city in the state of Nevada. It is located in Clark County, just outside of Las Vegas proper. Often, North Las Vegas is referred to as a suburb of the larger city and technically comes under the same metropolitan area. The city has several distinct characteristics that set it apart from its sister cities in the valley and make it an interesting and exciting place to visit on your next trip to Nevada.
Sunrise Manor
Sunrise Manor is a census-designated place (CDP) in Clark County, Nevada, United States, adjacent to the city of Las Vegas. The population was 189,372 at the 2010 census.
Spanish Springs
Spanish Springs is an unincorporated town in Washoe County, Nevada, United States. It is located in the Reno–Sparks metropolitan area. Spanish Springs is located at the intersection of Pyramid Highway and Sparks Boulevard in the southeast corner of the county. According to a 2006 estimate, it has a population of 14,498.
The town's name refers to nearby springs that once attracted local Indians and other settlers because of their water supply. At one point there were several springs in close proximity to each other; over time they have dried up as a result of increased population and industrial development
Spanish Springs features several schools, including Spanish Springs High School (opened for students on August 29, 2011), Shaw Middle School (opened for students on August 29, 2011), and Lopez Elementary School (opened for students on August 28, 2007). The high school has an aquatic center with two pools open to public use after school hours.
In 2008 The Record-Courier newspaper reported that "Reno city officials are considering annexing Spanish Springs." If this happens it will make Spanish Springs part of Reno instead of Sparks
Spring Creek
The city of Spring Creek, Nevada is a small city in the northeastern part of Elko County, Nevada. The city occupies an area of 8.5 square miles and is home to about 16,000 residents.
Spring Creek is famous for its recreational activities such as golfing, boating, and canoeing. The Spring Creek Golf Course is an 18-hole course located in the city and has been rated 4 stars by Golf Digest magazine. The course has a golf club house that has all the amenities you will need while playing golf including restaurants and pro shops with all kinds of equipment.
The Spring Creek Correctional Center located within the city limits houses over 2200 inmates but it also offers vocational training in plumbing, welding and other trades to turn around their lives after they are released from prison
If you want to visit this beautiful city of Nevada then book our charter bus rental service at Price4Limo for comfortable transportation for your group trips to any destination within Spring Creek or outside it. We can offer minibuses (29 passengers) or full sized motor coaches (57 passengers) depending on how big your group is going to be.
Elko
Elko, Nevada is a perfect destination for charter bus trips. With so much to do and see, it's an excellent place for kids and adults alike. Why not explore the city via a charter bus? There are eleven different charter bus companies in Elko, making it easy to find one that fits your budget. Charter buses offer several advantages over regular city transportation. To make reservations or learn more about group transportation options in Elko, call or fill out this handy online form. Let us know if you need a quote!
Sparks
Sparks is the fifth most populous city in Nevada, United States. It is located in Washoe County and is part of the Reno - Sparks metropolitan area. The population was 90,264 during the 2010 Census.
The city was founded in 1904 and was named after John Sparks, Governor of Nevada at that time. Sparks became an incorporated city on March 15, 1905, when it chose to be a city over becoming part of Reno.
Sun Valley
Fernley, Nevada is a fun place for locals and tourists to visit. The city of Fernley is in Lyon County, and it is the second largest city in the county. Fernley is home to the Fernley 95A Speedway, which is a NASCAR-sanctioned 3/8 mile paved oval track. Some people also like to fish at the Out of Town Park on Main Street.
Incline Village
The town has a large population of retirees, and has a median age of 44.6 years old. There is no hospital in the town, but there are two private schools—the Incline High and Middle Schools combined, which is part of the Washoe County School District; and the Lake Tahoe School, a private school with grades K-8. Incline Village is also home to Sierra Nevada College, which is a small college that offers bachelors degrees in liberal arts programs. The ski areas surrounding Incline Village include Diamond Peak Ski Resort, Mt. Rose Ski Resort, Squaw Valley Ski Resort, Northstar California Resort, Alpine Meadows Ski Resort and Heavenly Mountain Resort as well as cross country skiing at Royal Gorge Cross Country Ski Area.
Price4limo can also accommodate charter bus rentals in nearby states such as Utah and Texas