Hire Charter Bus Rentals in Utah
Why hire a charter bus or minibus in Utah? Limousines, shuttle buses, and charter bus rentals are the perfect way to travel around Utah. You can go on a road trip with the entire family or a group of friends without having to worry about driving. Price4Limo can arrange transportation for your next vacation in Utah with our modern fleet of limos and buses. We have the most affordable rates so you won't break your budget when you book with us! Here are more reasons why you should consider hiring a charter bus or minibus rental for your next trip to Utah:
You get variety of sizes and amenities - There are several options available when it comes to transportation. From shuttle buses, party buses, coach/charter buses, sprinters/minibuses, motor coaches and even classic cars! Depending on how many people you'll be traveling with there's always something at Price4Limo that will suit everyone's needs.
It's convenient for everyone involved - Coach buses are the way to go. With all these worries out of the way it'll be easier than ever before for members from both sides ~~~to enjoy themselves fully as they celebrate life together during this special occasion!
The state of Utah became officially a state on January 4, 1896. It was recorded that Mormons made up the settlers of the region during the 19th Century, and approximately 60% of the settlers and citizens of Utah today are from them. Geographically speaking, the state of Utah uniquely completes the four corners, meeting Colorado, New Mexico, and Arizona at right angles.
The landscapes of Utah are mostly high plateaus and deserts. It is known to have places for the best skiing throughout the country with 500 inches of snow cover the mountains each year, making the state known as the "Greatest Snow on Earth" region and one of the snow meccas all over the country. There were records of dinosaur fossils found in the region, in fact, it has the most number of species found and records of prehistoric life recorded than any other states. Known also for historic downtowns and majestic Mormons temples, there are indeed plenty of things to do and see and visit in the state of Utah.
The best way to get around Utah is the Price4Limo charter bus rentals. The breathtaking views and attractive destinations are unique and found only in Utah. Tourism here continues to rise as economy rises. A variety of activities and vacation attractions makes a charter bus tour perfect in Utah, especially if you have a large group coming with you.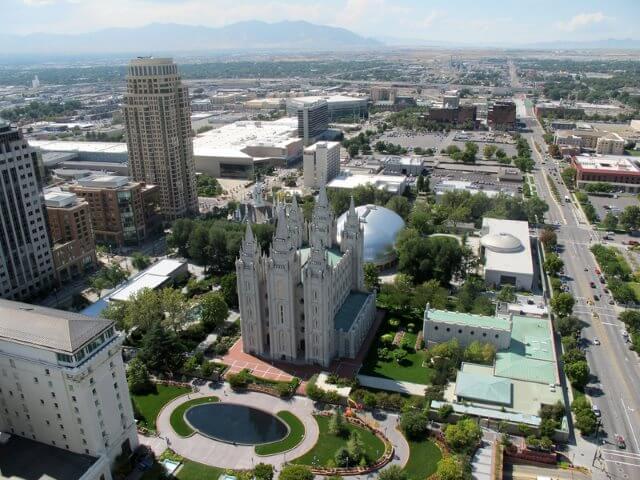 Our Top Picks for Travel Destinations in Utah
Price4Limo is servicing the cities of Utah for different types of ground transportation and sizes of group. If you are looking for the best way to travel to Utah and at the same time enjoy the ride, choose from the affordable Price4Limo charter buses to see and visit these beautiful destinations:
Traveling as a Group with an Utah Charter Bus Company
Traveling to a large event? Do it in style and comfort with a charter bus from Price4Limo. Our Utah charter buses take you to the big game, concert or festival stress free! Utah has something for everyone – even if you're not into skiing, hiking or going to theme parks. There are plenty of concerts, festivals and cultural celebrations that are worth seeing! Our Utah party buses will make sure everyone gets there safely and arrives on time. Enjoy the trip as much as the event. Have some drinks and fun while you travel! It's easy to book a charter bus with us online or by calling us. You can also get a quote online by telling us your details. Just remember that there's no obligation when you request a quote so don't worry about it!
It is easier to have a comfortable charter bus ride in Utah when you source out from Price4Limo any of your needed minibus, school bus, charter bus, shuttle bus, and motor coach. You can tour the cities and see the most unique tourist spots or travel for family reunions, weddings, bachelor or bachelorette party, church group tours, school field trips, corporate trips, and sports team transportation with a luxury charter bus.
There are many factors you should consider when hiring a Utah charter bus service. Group size is one of the main things to keep in mind; it's important to make sure everyone will be accommodated appropriately, whether they need an individual or group seat, as well as if there is enough room for all luggage. You will also want to make sure that you have enough space for any amenities, such as a restroom or entertainment system. It's also important to understand the length of time and distance of the trip so that your driver can plan accordingly and get you where you need to go on time.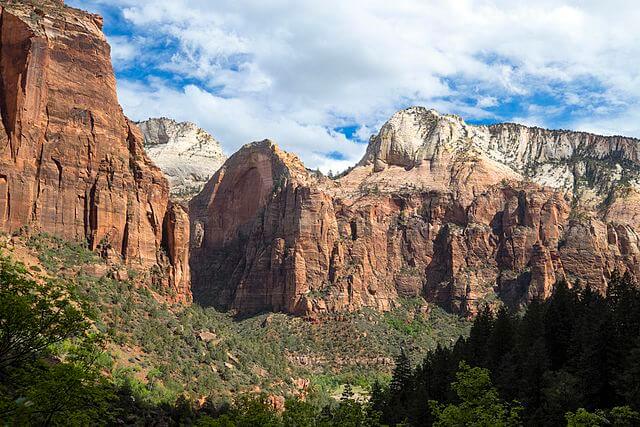 Utah Charter Bus Rental Prices
You can always count on Price4Limo when it comes to affordable charter bus rentals in Utah. The rates may vary but are guaranteed low and within the budget for all packages and rentals.
Contact our customer representatives to get complete price list of all available charter buses or check our website now and get free online quote or reserve your next Utah charter bus rentals online.
When you're traveling, it's easy to get so wrapped up in getting from Point A to Point B that you forget about the experience of getting there. The same goes for renting a bus or minibus for your excursion. You need to find a way to connect with the trip and make it an adventure—or else, it'll just be another day spent at work or school.
A Utah charter bus or minibus can help you make every moment count. Instead of waiting around for an uneventful ride from point A to point B, rent a charter bus or minibus from Price4Limo and let their experienced drivers take you on the adventure of a lifetime. The prices are competitive and their services can't be beat. Renting a bus or minibus is one way to enjoy Utah like never before.
Best Cities in Utah
The state's capital city is Salt Lake City, and it is classified as the most populous city in Utah. It is also the seat of Salt Lake County, which was founded by Mormon followers during 1847. Today, it has a population of around 191,180 individuals. The city has been dubbed as a global religious center because it houses The Church of Jesus Christ of Latter-Day Saints. But aside from its religious value, the city offers various attractions such as the Hogle Zoo and the Natural History Museum of Utah.
Utah is also home to Ogden, which was named after Peter Skene Ogden during 1846. It has been dubbed as one of the biggest rail centers in America due to its location along Union Pacific Railroad and transcontinental railroad lines. Today, this area has a population of around 84,316 individuals and is considered to be a scenic place due to its proximity to Wasatch Mountains and Great Salt Lake.
Other notable cities that you can visit while you are in Utah include West Valley City (with a population 113,899), Provo (112,488), Sandy (88,418), Orem (88,328), Layton (67,311), Taylorsville (58,657) St George (80 577) and West Jordan with 103 720 residents
Bountiful
Draper
Murray
Pleasant Grove
Riverton
Roy
Spanish Fork
Renting Utah Bus Rentals
If you're going to a sporting event in Utah, it's important to know how many passengers you can fit on your bus. Here are some of the vehicle type and capacities that we have available:
Passenger Charter Bus Rental - 56-57 passengers
Shuttle Bus Rentals - 24-35 passengers
Minibus Rentals - 18-24 passengers
Utah Charter Buses, Motorcoaches and Minibuses
If you are planning to visit Utah, you know that the best way to travel the state is in a charter bus. Charter buses are safe, reliable and can accommodate large groups of people. Whether you need a motorcoach or minibus rental for your family vacation or business trip, we have you covered. We work with some of the best charter bus and minibus companies in Utah so you can reserve your bus at affordable prices.
Charter buses and minibuses for families
Whether your family is planning to take a road trip to Salt Lake City or Provo, there is no better way to travel than in style in one of our buses rentals. You can relax as your driver takes care of getting your from point A to point B safely on time.
Private Utah Shuttle Bus For Field Trips
Utah's great outdoors are filled with amazing things to explore and see. With a lot of places to visit, it is important to plan your trip so that you can catch interesting sights in the state parks. There are rules and regulations in every park as well as safety precautions that must be observed. With Price4Limo charter bus or minibus rentals, you can make a group tour with your family or friends in private Utah shuttle bus service for an enjoyable ride. There are many activities where you can enjoy Utah State Parks such as camping, fishing, hiking, skiing, snowmobiling and more!
Utah School Bus Rentals For Field Trips
School bus rentals are a great option for field trips. From exploring the state's national parks to seeing the dinosaur fossils at the Natural History Museum of Utah, here are some tips to get you started: Decide on your destination and make any reservations ahead of time. Space at museums or parks can be limited, so it's a good idea to make any required reservations well in advance. Book early! The best deals on school buses can be found when you book far in advance. And if you book early enough, we might even have a free cancellation policy available for your trip. Look for school bus rentals that offer door-to-door pickup and drop off services, as well as complimentary WiFi and power outlets throughout the bus. This will keep everyone comfortable and entertained during travel days with movies and games.
Utah Coach Bus Rentals To The State's Airports
If you have an itinerary that has you flying around the state of Utah, know that Price4Limo is there to pick you up and drop you off at any of the state's airports. With multiple airports throughout the state (including Salt Lake City International Airport and Provo Municipal Airport), Price4Limo is there to ensure your safety as well as your comfort. If it's just a simple airport run or round-the-clock services, Price4Limo's fleet of minibuses, motorcoaches and charter buses can accommodate all types of requests.
You can book your next trip with a charter bus rental in UT.
Price4limo can also accommodate charter bus rentals in nearby states such as Arizona and New Mexico