Hire Charter Bus Rentals in Arkansas
A charter bus rental is a private transportation for you and your group. It's easy to book a charter bus in Arkansas, whether you want to go sightseeing in Little Rock or head out for an adventure at Devil's Den State Park. You've got access to all the amenities you need, from on-board restrooms to WiFi and power outlets. You won't be disappointed by the comfort of our buses or the affordability of our services!
Booking a Charter Bus Rental in Arkansas
Charter buses are available in many different configurations and sizes. From minibuses that fit 24 travelers to full-size coaches that carry 55 riders, there's sure to be an option that fits your group size and needs. You can book with ease by filling out our online form. If you're not sure what kind of coach is best for your group, give us a call! We'll help match you with the right vehicle at the best price available.
Distinct in its land formation, the State of Arkansas boasts of the lowland forests, deltas, and prairies where scenic drives and views are amazing. Arkansas is a popular destination because it is blessed with abundant lakes, streams, and springs as the state share with other states some major tributaries. Its six regions include the Central Region, Delta Region, Ouachitas Region, Ozarks Region, River Valley Region, and Timberlands Region. Each region offers unique and breathtaking sceneries and destinations.
There are plenty of main attractions and landmarks worth exploring and visiting in Arkansas, including the mountains, lakes, parks, and springs. There are also several historical sites and significant museums that are must-see when traveling to the state.
The great outdoors of Arkansas is also an ideal place for recreation, vacation, and outdoor adventures. Whether you want a relaxed stroll along its streams or you want to go fishing or you want to experience nature in its mountain ranges, Arkansas is the place for you. Travel in comfort and safety to any of these destinations with the charter bus rentals in Arkansas. You and your group are sure to enjoy the trips and take home with you the most wonderful memories when you choose the Arkansas charter bus rentals for your ground transportation.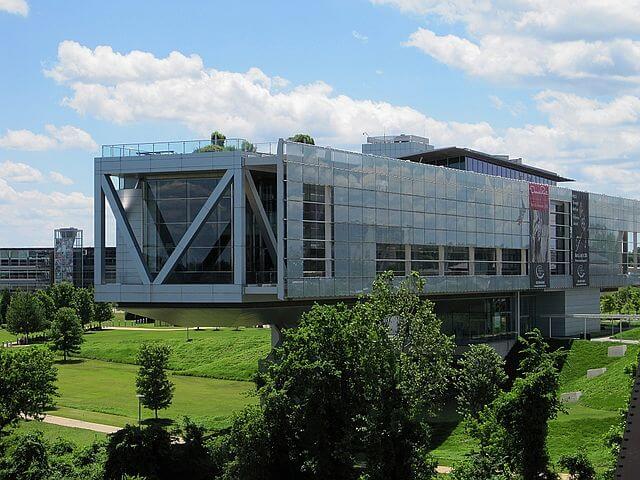 Our Top Picks for Travel Destinations in Arkansas
There are so many things to see and do in Arkansas. The state is known for its natural wonders, such as the majestic hot springs in Hot Springs National Park or the beautiful night sky seen from Buffalo National River. Arkansas also has a number of museums, including the Crystal Bridges Museum of American Art and Little Rock Central High School. There are also several historical sites to visit, such as the Clinton Presidential Library and various state capitals and parks. And don't miss out on some fun things to do like water rafting at Pinnacle Mountain State Park and canoeing on White River downriver from Crater of Diamonds State Park!
If you're planning a trip to Arkansas, we can recommend a few charter bus rental companies that will get you there safely and in style.
Thinking of bringing the whole family or group to unique Arkansas tours? Worry no more because Price4Limo has the widest selections of charter buses for any of your transportation needs when you travel to these different destinations in Arkansas:
Traveling as a Group with an Arkansas Charter Bus Company
Charter bus companies have become a big part of the way we travel in America. They provide a fun and affordable way to take our friends and family on some great adventures. Plus, as you will see when you read this article, they can also be very helpful when planning a road trip.
It is so easy to enjoy the Arkansas destinations and attractions with the Charter bus rentals from Price4Limo. Finding the right vehicle suitable to your size of group is also effortless because of the widest selections available. Price4Limo also guarantees assistance on the right choice of a charter bus for the occasion, celebration or special transportation. With all the charter buses, motor coaches, shuttle buses, school buses, and minibuses available for cheap charter bus rentals, you can have one for your corporate transportation, business trips, kid's party, bachelor and bachelorette parties, and family reunions.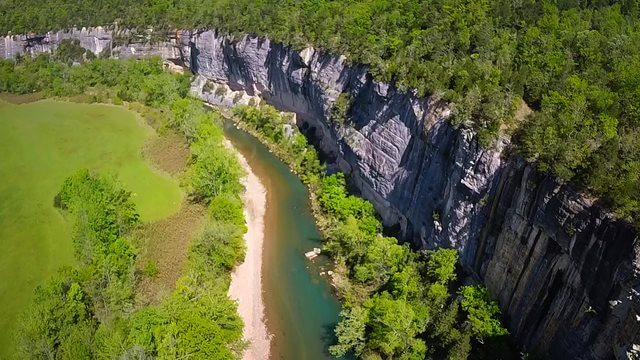 Arkansas Charter Bus Rental Prices
Serving the state of Arkansas, Price4Limo is eager to give the best and most budget-friendly luxury charter buses. For affordable charter bus rentals and rates, it's time to enjoy the state and smile all the way to and from each destination. Charter buses are not only affordable, but their rates are almost always cheaper than competing travel options. Factors like the size of the coach, duration of your rental, and distance traveled all affect your rental price. It's difficult to pin down an exact price for a charter bus trip because every group has different needs. The average cost is around $200 per hour, based on those factors. In some cases, you may find a deal as low as $100 per hour or a premium bus that costs up to $300 per hour.
Get a free quote by contacting our team of experts or by performing a search below. Call us now and speak to us for your reservation and booking of any of the Arkansas Charter bus rentals.
Best Cities in Arkansas
Bella Vista
Benton
Cabot
Jacksonville
Paragould
Russellville
Sherwood
Texarkana
Charter Bus Rental Arkansas Prices
Charter Buses fit 15 to 60 people costs about $175 to $285 per hour. Need More Room? Charter Bus Prices in Arkansas for a 50 passenger coach bus rental prices vary from $185 per hour from Sunday to Thursday and $295 on Friday and weekends. A Shuttle Bus can fit larger groups 15 to 30 passengers and are priced around $135 to $185 per hour. Minibus pricing start from $175 to $225 per hour. View Coach Bus Pricing and Availability in the state of Arkansas.
Charter Bus
Coach Bus
Mini Bus
Sprinter Bus
60 Passenger Charter Bus
The cost of chartering a bus varies based on the type of bus you rent, the length of your trip, and other factors. The average cost to charter a mini bus is cheap per mile, while the average cost to charter a standard-size school bus is more per mile. Charter buses come in different sizes, ranging from minibuses that seat 24 to full-size coaches that seat up to 57 passengers comfortably. Your choice of vehicle will depend on how many people you're planning to transport and where they need to go. A short trip will require less fuel and take less time than a long journey, so it'll cost less overall—but if there are long periods of downtime between stops or events on your itinerary, the costs may even out!
When put together, these factors provide an accurate estimate for each individual quote request submitted online through our website or over phone by one of our representatives who can help determine what size (or sizes) will suit you best!
Bus Rentals To Cities in Arkansas
Charter Bus Rental Hot Springs Arkansas
One of the most popular places to visit in Arkansas is Hot Springs, which has been deemed one of the top 10 vacation spots for families by Forbes. The city is home to an array of attractions, such as Lake Hamilton, Magic Springs Theme Park and Crystal Falls Water Park. Whether you want to spend a day on the lake or at a theme park, charter bus rentals will make your trip easy and enjoyable.
The River Market District in Little Rock is recognized as one of the best areas for entertainment and shopping in Arkansas as well. The district contains museums, art galleries and antique shops that are perfect for visiting with family and friends. Charter bus rentals will ensure that you can travel stress-free from place to place without having to worry about traffic or parking fees.
If you enjoy visiting historical sites, then a trip to Bentonville with your group should be at the top of your list this year. Here, you'll find The Peel Mansion Museum & Heritage Gardens, which features gardens filled with old roses and history exhibits detailing life during the Civil War era in Arkansas. Additionally, charter bus rental services provide an affordable way for groups to travel throughout Bentonville without having to wait on other people or deal with directions or parking issues when visiting various locations throughout town.
Charter Bus Rental Little Rock, AR
Everybody in your group will be able to relax and enjoy themselves, and you don't have to worry about traffic, directions, or any other headaches while you're on the road. All you need to do is pack your bags and enjoy the ride.
Charter Bus Rental Fort Smith, AR
There are many attractions to visit in Fort Smith. If you ever find yourself in the area, we recommend checking out these spots:
Belle Starr Antiques
Fort Smith National Historic Site
Miss Laura's Social Club
Arkansas River Trail System
Charter Bus Rental Fayetteville, AR
Fayetteville, AR is a place of wide open spaces and fresh air. From your charter bus rental in Fayetteville, you can explore the city and its surrounding areas at your leisure. Whatever you choose to do during your stay in this friendly town, the most important choice is where to rent charter bus in Fayetteville, AR. The best time to rent a charter bus in Fayetteville, AR is when you're ready to make plans for a group excursion. Whether you want to visit one of the great places listed below or take an organized tour, having a reliable charter bus rental in Fayetteville will always serve you well.
What are the best places to visit in Fayetteville, AR? There's plenty of opportunities for fun on land and water as well as some exciting historical sites:
Devils Den State Park
Lake Wedington Recreation Area
Prairie Grove Battlefield State Park
Charter Bus Rental Springdale, AR
Find out why Springdale, Arkansas is a great choice for charter buses. Springdale is situated in northwest Arkansas near the intersection of I-540 and US-71. Springdale is known for its many parks and outdoor recreation areas. Popular sites include Devil's Den State Park, Ozark National Forest, Lake Wedington Recreation Area, Hobbs State Park Conservation Area and Lake Fayetteville Park.
Springdale has several large corporations with offices in the area including Tyson Foods, Inc., George's Inc., JB Hunt Transport Services and Simmons Foods; because of this Springdale has a large number of hotels to accommodate visitors to these companies as well as tourists visiting the area.
Charter Bus Rental Jonesboro, AR
Jonesboro is the fifth-largest city in Arkansas and is the principal city of Northeast Arkansas Regional Medical Center. The city is home to Arkansas State University and a regional hub for manufacturing, agriculture, medicine, education, and trade. When you find yourself visiting Jonesboro for business or leisure in your group, finding the right transportation service for your group can be challenging if it's not done early enough. That's where we come in — Price4Limo has been proudly serving groups from all over the U.S since 2007 with top quality charter bus rentals at affordable rates. We have access to an extensive network of bus companies across the country and are more than happy to help you plan your next trip!
Charter Bus Rental North Little Rock, AR
North Little Rock is a city in Pulaski County, Arkansas, United States, across the Arkansas River from Little Rock in the central part of the state. The population was 62,304 at the 2010 census. It is an enclave of Little Rock.
Hot Springs National Park, AR Mini Bus Rental Service
Hot Springs National Park, AR Mini Bus Rental Service
A mini bus is a great way to travel in Hot Springs National Park, Arkansas if you're planning a small group outing or event. The number of people the bus can hold will vary by the make and model of the mini bus, but most mini buses can hold between 24 and 35 passengers. It's always best to check with your rental service to confirm how many people can be seated on the specific mini bus you want for your trip.
If there are more than 35 people traveling together, you might want to consider renting a motor coach instead of a mini bus. Many charter buses and motor coaches have similar amenities as their smaller counterparts, but they'll just have more room for passengers and their belongings. A charter bus or motor coach is also an option if you prefer not to have your group split up into multiple vehicles while traveling through Hot Springs National Park.
The difference between a charter bus and a minibus will mainly come down to size; however, some charter buses offer different amenities depending on the transportation company that owns it and/or services it. Most importantly though, no matter what type of vehicle you decide on booking for your transportation needs in Hot Springs National Park, Arkansas, you'll be guaranteed reliability with affordable prices when you book with CharterBusAmerica.com!
Bentonville, AR Mini Bus Rental Service
As the headquarters of one of the largest and most profitable companies in the world, Bentonville has become a thriving and exciting tourist destination. Each year, thousands of visitors come to tour the Walmart Museum, see Crystal Bridges Museum of American Art, explore the home of Sam Walton or visit historic downtown Bentonville.
At Bus Rental, we offer an assortment of services to help make your stay in Bentonville more enjoyable while ensuring that your stay is a cost-effective one.
Our services include:
City tours
Historical tours
Event transportation service
Sports team travel for all sports
School field trips
Tours for churches and other religious organizations
Pine Bluff, AR Mini Bus Rental Service
If you decide to go with Pine Bluff, AR bus rental service, you can visit several places. Like the Arkansas Railroad Museum and their famous child friendly model train collection, or the Delta Rivers Nature Center for a nice sunny hike! For all your shopping needs, Mallard Lakes Shopping Center has got you covered. Or maybe you're more into local art? Then look no further than the Arts and Science Center for Southeast Arkansas.
Price4limo can also accommodate charter bus rentals in nearby states such as Kansas and Nebraska