Party Bus
Price 4 Limo is a nationwide marketplace where independently owned limousine and party bus companies compete for your business. No matter what the size of your travel group or the destination. Price 4 Limo arranges straightforward access to the best limousine service with the ideal vehicle for each and every trip. If you are traveling with a larger than average group a party bus rental can suit your needs. Price4Limo has access to the largest selection of operators of limousines and party bus companies in throughout the United States, you can be assured that every rental will meet your needs. Book a luxurious limousine or a spacious party bus that will arrive right at your doorsteps, anywhere in the United States. Price 4 Limo transportation company provide services from Los Angeles to New York and everywhere in between such as: Atlanta, Chicago, Las Vegas, Miami, Dallas, Philadelphia, Seattle, Boston, and New Orleans to name a few. Begin by simply filling in the form above and start your search for the perfect limo and party bus rental! If you ever need help, you can speak with a live chat representative or call us at (855) 458-7001. The friendly sales team will be more than happy to assist you!
Limo Service
Price 4 Limo allows you to book a limousine service and party buses throughout the United States for weddings, proms, corporate outings, and more. When booking a party bus rental or limousine rental check the rates, availability, and all vehicle options right on the website. Booking a limousine or party bus has become a lot easier to do without having to hunt for the best available price. Provide the information needed to book a limo or party bus in your area and find results in minutes with a variety of different prices. With the hard hit economy, trying to find a limo service or party bus in your city can be increasingly harder and harder to do because so many companies may be out of business, with Price 4 Limo we work first hand with companies throughout the United States and continuously update the website with new limo and party bus rental companies. Price 4 Limo will display vehicle pictures that you will be booking and the all inclusive price for the travel package you choose. Now you can find cheap limousines and an affordable party bus on Price 4 Limo provided by the thousands of affiliates in the network. Looking to stay within a budget? Don't pay too much for your party bus rental or limo service and book your next trip with one of the affiliates. Rent a Hummer limo, Escalade limousine, Chrysler 300 limo, luxury Party Bus, Limo Buses, Lincoln town cars, Mercedes Sprinters, Classic Rolls Royce limo and many more! See the assortment of vehicles available in the affiliate network that are ready to arrive at your door.
Charter Bus Rental
How do we have such a large library of limos and party bus rentals across the country? Easy Price 4 Limo works with thousands of companies in your area to provide you with the best available option. Book a limo rental or party bus service to a wedding, corporate event, airport transfer, anniversary, or night on the town with one of our many affiliates that work with us. Do not spend your time searching online for a limo or party bus, you will find what you are looking for in our network and at a price that can fit your travel needs.
Limo Service Livingston - Limo Service Evesham
Limo Service College Station - Limo Service Folsom
Limo Service Tinton Falls - Limo Service Fort Worth
Limo Service Princeton - Limo Service Point Pleasant
Limo Service Lynwood - Limo Service Ocean
Follow Price 4 Limo For Deals and Savings




Transactions on this website are protected with up to
256-bit Secure Sockets Layer encryption.
Texas Limo Service and Party Bus Rentals
Indiana Limo Service and Party Bus Rentals
Louisiana Limo Service and Party Bus Rentals
Not sure where to get started? Just enter what type of travel service you need above and click for your "Live Quote and Availability!". Price 4 Limo instantly provides you with a wide selection of available limos and party bus rentals, pricing options, vehicle descriptions, and photographs from all of our affiliates in your area. Book the limousine or party bus that you are looking for right in our website. You can preview your booking, compare pricing with different transportation companies, and make a limo or party bus reservation online within minutes! It's never been easier to book a party bus or limousine! Price 4 Limo can transport large groups to any destination around the country within a luxury limo or spacious party bus rental. Book a limousine for your next big event, night out in the town, or any other special occasion. Price 4 Limo Affiliate Network provide the largest fleets of Hummer Limousines, Excursion Limousines, Stretch Limousines, Coach Bus and Party Buses in the nation!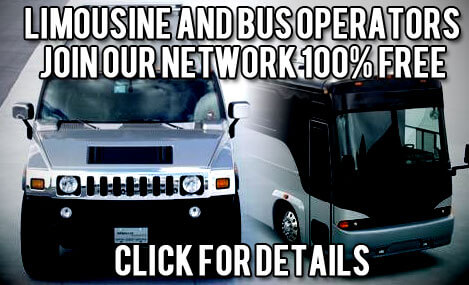 Price 4 limo now offers Charter Bus rental, motor coach rentals, and shuttle bus rentals and of course, luxury party bus rentals throughout the entire United States. Have you been looking for the perfect charter bus for your next group transportation family reunion, or corporate outing? Price4limo has teamed up with hundreds of charter bus rental services to offer you a variety of vehicles to meet your transportation needs, and your budget. Motor Coach rentals are made easy when booking on price4limo, and a live agent is never far away to assist you. For smaller events, we now are offering shuttle bus rental for any occasion. Many seat from 22 to 44 passengers and are often less expensive than a party bus rental. A motor coach can be rented to move large groups from 20 to 400 or more, and they are reserved for both local and long distance transportation. Once your ride in a Charter Bus you soon realize that it's possible to move your group for much less than most modes of transportation, you will see the value to rent a coach bus for more upcoming events. Price4limo also can assist you for corporate outings, or large group outings for charter bus rentals, coach bus, shuttle bus service, and mini bus rentals for all cities in the USA. Check out party bus or limo bus rentals in all 50 states including Hawaii and Alaska. We book for prom, graduation, birthday party Motor coach reservations, Super bowl transportation, Super Bowl and Shuttle Bus reservations for any sporting events.