South Carolina Charter Bus, Limo Service, and Party Bus Rentals
You won't find a better selection for limos, charter and party buses in South Carolina than at Price4Limo. Complete the form to view vehicles available in your area.
Charter buses and limos are a great to explore all of SC. Our Party Buses South Carolina offer a wide range of options for passengers, including interior lighting, TVs, DVD players and much more. We also have plenty of limo options available that can accommodate up to 20 people so you won't be cramped on your trip. If you want to explore some fun attractions around the state with friends or family members who are visiting from out of town, consider renting one of our charter buses today!
Traveling with a large party? View our South Carolina charter buses
Party Buses South Carolina
Party buses are the perfect way to celebrate your wedding, birthday, anniversary or graduation with friends and family. With a party bus you can get more people in one vehicle while still having all the luxuries of a limo. Party Bus Rentals South Carolina has a fleet of party buses available for rent throughout South Carolina. We have packages available for any need including: bachelor or bachelorette parties, proms and weddings. Our vehicles are all great for your enjoyment! If you don't see what you're looking for here on our website please contact us so we can find the perfect vehicle to meet your needs!
Browse our fleet of party buses, limousine rentals, charter buses & more available in South Carolina. See what rentals are near you by looking for your city or town in the dropdown menu above.
South Carolina Limousines
The best thing about our South Carolina party buses is that they're available for rent any time of the day or night. Whether you're planning a bachelor party, bachelorette party, birthday party, wedding or anniversary celebration—or just want to get out with your friends and family—Price4Limo's fleet of vehicles has something for everyone. We have luxury cars and vans as well as SUV limos and mini-buses available at all times, so you can be sure that we'll have a vehicle that fits your needs.
Rent one of our wonderful party buses or limousines for your upcoming special event. Join your loved ones at your favored basketball team's arena in fashion. Hire a limo service for prom or homecoming at a discounted rate. If you need airport pick-up or drop-off services our charter buses or executive car services will get you to your destination promptly. A bus rental will make a boring evening on the city into a remarkable occasion. If you're getting married and desire wedding transportation see the limousines we have available for your special occasion.
Charter Bus Rental Company In South Carolina
If you are looking for a reputable charter bus rental company in South Carolina, look no further than Price4Limo. We offer the best in limousine services and party buses to meet your transportation needs. At our family-owned business, we are passionate about providing excellent customer service to our clients so that they can have an enjoyable experience from start to finish. Here at Price4Limo we understand that you need reliable transportation at an affordable price! Our team works hard to find the right options so that you spend less time researching options and more time enjoying your vacation or special occasion with friends and family members.
South Carolina is a state in the south east region of the country bordering Georgia, North Carolina and the Atlantic Ocean. Major cities include Myrtle Beach, Charleston, Columbia, Greenville and Hilton Head Island. Myrtle Beach is a popular vacation spot with multiple beach side resorts, a boardwalk and an amusement park. Columbia is the largest city in the state and is also the state capital.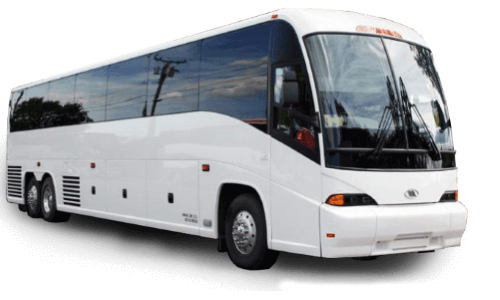 Luxury Charter Buses
Charter buses are available in a variety of sizes and styles. If you are considering chartering a bus for your group or event, the first thing you will want to do is decide what size bus would best suit your needs. If you are traveling with larger groups, then it is best to rent an oversized coach bus or motor coach so that all passengers have ample space and comfort during their journey. On the other hand, if you will be traveling on short trips with small groups (under 15 passengers), consider renting a mini-bus instead. Mini-buses offer many similar amenities as standard buses but they are generally much more cost effective and easier to manage when used by smaller numbers of people – especially since most mini buses have lower capacity limits than traditional charter coaches!
Charter Bus Pricing Explained
The best way to get a charter bus is to get one from Price4Limo. We offer the lowest prices on all of our vehicles, including our party buses and limos. You can book your charter bus rental online or by calling.

Minibus Rentals
One of the best ways to explore South Carolina is by taking advantage of our minibus rentals. These vehicles are great for small groups of people who want to travel together, since they provide ample seating in a comfortable and spacious environment.
Mini Bus Pricing Explained
Get the best deals on mini bus rentals in South Carolina with Price4Limo. Our selection of vehicles is second to none, and we offer great rates for our customers. Mini buses are perfect for larger groups, as they can accommodate up to 18 passengers at a time and still have plenty of room left over for luggage or other necessities. Whether you've got a large family trip planned or want to take a group out on the town, our mini bus rentals are sure to please!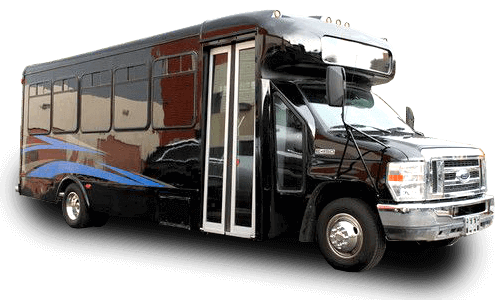 Luxury Party Bus Options
Party buses are more than just a way to get from point A to point B. These vehicles can be an entire experience, offering fun and entertainment for a large group of people. Party buses are great for bachelor parties, birthday parties, and any other special occasion that needs to be celebrated with style! Party bus rentals are available in most major cities throughout South Carolina. There are many things you need to consider when choosing a party bus company: Price: How much does it cost? This will depend on various factors like the size of your party or how long you need service for (for example: hourly vs daily). You may also be able to negotiate their price based on how many people they have riding on board at one time.
Party Bus Pricing Explained
f you're looking for a party bus rental, but don't have time to research prices and options, let us do the work for you. Our staff of experts has done all of that for you! We'll help you find the perfect vehicle for your needs at an affordable price. Just give us a call or fill out our quick quote form.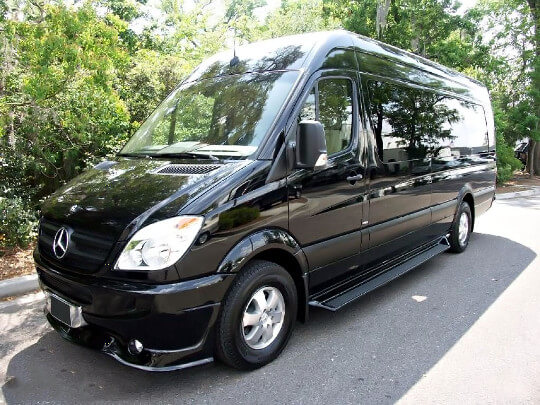 Sprinter Limo Rentals
There are three types of limo sprinters: the Transit, the Mercedes Sprinter, and the Caravan. If you need to accommodate more passengers but don't want to use several smaller vehicles, consider renting a Sprinter instead of one or both models mentioned above because it can hold up to 15 passengers at once!
Limo Sprinter Pricing Explained
Limo Sprinter prices in South Carolina are affordable, and they're also some of the best values in the country. You can travel across the state with Price4Limo's Limousine Service at prices that are comparable to train or bus tickets, but you get so much more than either of those options. The best part? We offer great rates for any occasion: weddings, birthdays, bachelor parties—you name it! When it comes to Limo Sprinter pricing in South Carolina, we offer many different package deals depending on how far away your destination is from Charleston (or another major city).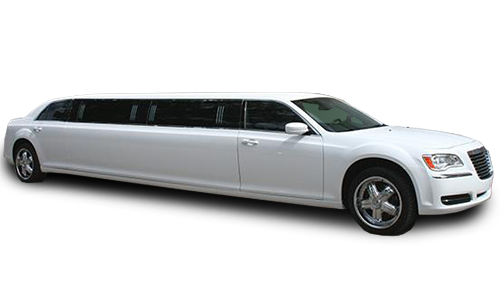 Luxury Limousine Options
We have the best limos, party buses and charter buses for your group. With our large fleet of vehicles, we are able to provide you with a vehicle that is suited for your needs. Whether you need room for 15 people or 40 people we can make sure that there is plenty of space for everyone! Our fleet includes: Lincoln Navigators-Ford Excursions-Chrysler 300s-Chevy Suburbans-Mercedes Sprinters. Each vehicle has leather seats and wood interior trimming. If you would like to rent one of our vehicles please call us today.
Hummer Limo Rentals
The Hummer H2, H3, and H4 are the most common models of this vehicle. The H2 is the most popular model and is a great choice for those who want to save money. It also has great fuel economy! The H3 is very similar to the H2 but offers more space for passengers or cargo (e.g., luggage).
Hummer Limo Pricing Explained
You can get a Hummer Limo in South Carolina for up to $200 per hour. You can get a Hummer Limo for as little as $100 to as much as $300 per hour. Check out our chart below to find out more information about how much you should expect to pay for your next limousine service!
Popular Cities in South Carolina To Visit With A Bus Rental
South Carolina has a lot to offer, especially if you're visiting with friends and family. The best way to see all the sights is by chartering a bus rental or party bus in South Carolina. You can take this tour for yourself by gathering your friends and family together for an unforgettable vacation experience! Here are some popular cities that you might want to visit:
Charleston: Considered one of the most beautiful cities in America, Charleston has several historic sites, such as Fort Sumter National Monument and Magnolia Plantation & Gardens.

Columbia: It's common knowledge that Columbia was founded on February 23rd 1786 but did you know its first name was Dorchester? This city has many beautiful landmarks including the State House where South Carolina Legislature meets every year.
Airports We Service in South Carolina
We offer service to the following airports in South Carolina:
Charleston International Airport

Greenville-Spartanburg International Airport

Myrtle Beach International Airport

Columbia Metropolitan Airport

Florence Regional Airport (Florence)

Rock Hill Municipal Airport (Rock Hill)

Hilton Head Island-Beaufort County Jetport (Hilton Head)
Additionally, we also offer charter bus, limo or party bus rentals for customers who need to travel around the state.
Government Charter Bus Rentals
If you are looking for a charter bus rental service, we have the best in South Carolina. Our fleet of luxury motor coaches and party buses can accommodate any type of event or occasion, from sporting events to weddings or school trips. Regardless of your budget or event type, we have the perfect vehicle for you!
Corporate Travel Coach Buses
If you're a busy business person and you have to go to meetings, Price4Limo has the perfect solution for you. We offer corporate travel coach buses that can get you and your colleagues where they need to be in style! A corporate travel coach bus is a great way to get a group of people together for any type of event. Whether it's an important meeting or just going out with co-workers after work, our buses will take care of everything.
Prom Shuttle Bus
Prom is a big deal. Prom is a great time to make memories, and it's also a great opportunity to dress up, dance and hang out with friends. You want your prom day to be perfect—and that's where Price4Limo comes in! We offer party buses for all your transportation needs, so you can get from place to place without worrying about how you or your friends will get there. Our party bus rentals come equipped with everything you need for an amazing night—from lights and speakers to TVs and ice chests. Our fleet includes vehicles like Mini Buses, Charter Buses and Luxury Limos; whatever size vehicle you choose will be sure to accommodate everyone who wants to go together!
Transportation For Greek Events
With South Carolina's large Greek community, it's no surprise that there are many Greek events throughout the state. Whether you're looking for a party bus rental in Columbia or Charleston, we can help with your transportation needs.
Cheap Homecoming Bus Rentals
There are many ways to get to your homecoming game. If you want to be part of the action, then our charter bus rentals are a great way for you and your friends to travel together. The price for our buses is very affordable and we offer pickup and drop off services at a local high school near the stadium where your football team plays. If you have an even larger group, then why not consider renting one of our party buses? Our party buses can accommodate up to 50 people at once!
Pub Crawl Minibuses
You've probably heard of a pub crawl, but what exactly is it? A pub crawl is an event where you visit multiple bars in one night. The goal is to get drunk, have fun, and maybe repeat the experience in the future! Pub crawls are great for groups who want to try new places and enjoy each other's company. Pub crawl minibuses are just like regular party buses except that they only hold about 20 people instead of 30+.
Employee Shuttle Bus Service
Employees need to get to work. That's why Price4Limo has a fleet of employee shuttle buses that can take employees anywhere they need to go. Whether it's a meeting at the office, training session at a local hotel, or event hosted by another business, your employees can be picked up and dropped off in our comfortable buses. If you have an employee who needs to get from one place in town to another on a regular basis, take advantage of our employee shuttle bus service today!
You should rent a bus to visit South Carolina
You should rent a bus to travel to South Carolina. The best way to travel to South Carolina is by renting a bus from Price4Limo, an online charter bus rental company in North America. Traveling with Price4Limo will save you time and money, as well as give you access to some of the best sites in South Carolina. With their large fleet of buses and limos, they can provide transportation for any occasion, whether it be for business or pleasure. Some of their most popular routes include Greenville - Columbia - Charleston.
Price 4 Limo is a nationwide marketplace where independently owned transportation companies compete for your business!