Massachusetts Charter Bus, Limo Service, and Party Bus Rentals
You won't find a better selection for limos, charter and party buses in Massachusetts than at Price4Limo. Complete the form to view vehicles available in your area.
Massachusetts is among the most prestigious states in the U.S. It is home to Boston, which is known to be one of the most progressive cities in America. A trip to this state can be one of the best decisions you will ever make as it offers a lot of attractions, landmarks, and entertainment hubs that provide fun for all ages. If you are planning a trip to Massachusetts soon or want to travel around it, then trust Price4Limo's ground transportation services. We can provide you with limos, party buses and charter bus rentals at competitive prices.
Traveling with a large party? View our Massachusetts charter buses
Best Massachusetts Limousines
If you're looking for the best limousines, Price4Limo is the answer. We offer a wide variety of vehicles, so whether it's a luxury SUV or a classic car, we can provide you with exactly what you need. No matter your budget or occasion, we have what it takes to make your experience unforgettable. Our services are also second to none: from airport transfers and custom tours to corporate events and weddings—you name it! With us on board as your ground transportation provider in Massachusetts, there's no need to worry about anything other than having fun while riding in style.
View our large selection of limo rentals, party buses, charter buses & more available in Massachusetts. Search for your city or town in the drop down menu above to find limos and more near you.
Choose Massachusetts Party Buses
Party buses are a great way to travel with your friends and family. They offer the convenience of traveling together, as well as the ability to be more social than if you were all in separate cars. There are many party buses available for rent in Massachusetts, so whether you're going on a ski trip or celebrating someone's birthday at a restaurant, there is sure to be a party bus that will meet your needs.
Take a ride in one of our fantastic party buses or limousines for your upcoming important affair. Join your crew at your favorite baseball team's stadium in fashion. Hire a limousine rental for homecoming for a cheap rate. If you need airport transfer service our party buses or sedans can transport you to your specified destination without delay. A limo bus rental can definitely make a dull afternoon on the town into an unforgettable event. When you are getting married and want wedding transportation look at our limos we have waiting for your special occasion.
Top Charter Bus Rental Company In Massachusetts
For a fabulous trip to Massachusetts, Price4Limo is the best choice for charter bus rental services. Price4Limo has been providing top-notch luxury transportation services for years. They provide a wide range of transportation services including coach, limousine and charter buses. Their fleet includes luxury buses, party buses and vans that can accommodate different kinds of events. If you are planning to visit this amazing state with your friends and family then book your trip with Price4Limo today! Looking for the perfect transportation service in Massachusetts? Look no further than Price4Limo! We offer a vast selection of ground transportation services, including limousines and party buses. You can find a wide range of vehicles to choose from, including sedans, SUVs and even stretch limos if you're looking for something extra special.
Massachusetts is known for its rich colonial history. Boston is the largest and most culturally prominent city in the state with many things to do and see. Walk the Freedom Trail and see colonial and revolutionary war landmarks that helped establish America. Go see a baseball game at Fenway Park. If you're looking for a theme park check out Six Flags New England in the city of Springfield.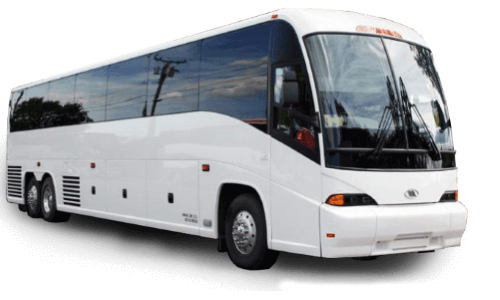 Luxury Charter Buses
If you are looking for charter buses for hire, then you have come to the right place. We provide charters to all cities in Massachusetts and also throughout New England. Whether you're planning a trip with your friends, family or colleagues we can help make it memorable and affordable. Our fleet includes mini, midi and full size coaches available to fit your needs. Our charter buses have been carefully selected based on their condition, safety and reliability standards in order to ensure that our customers receive nothing but the best when they choose us as their transportation provider.
Charter Bus Pricing Explained
The first thing that you need to know about charter bus pricing is that it's not the same as airline or train pricing. While they serve a similar purpose and may be used in a similar manner, there are differences when it comes to how they operate and what you're paying for. In general, charter buses are less expensive than commercial airlines or trains.

Minibus Rentals
The minibus rentals we offer are a great option for larger groups, as well as for families or other groups that need more space than what a sedan or SUV can provide.
Mini Bus Pricing Explained
There are many options for ground transportation, but the mini bus is the most popular. It's also the most economical option for your group and can seat up to 14 passengers. The cost of a mini bus hire is determined by two factors: 1) the number of passengers; 2) where you plan on going. Here's a breakdown of how it works: For example, if you have 12 people in your party and want to travel from Boston Logan Airport (BOS) to The Berkshires (BER), we will use FBO as an example price point because it's less than 10 miles out of BOS.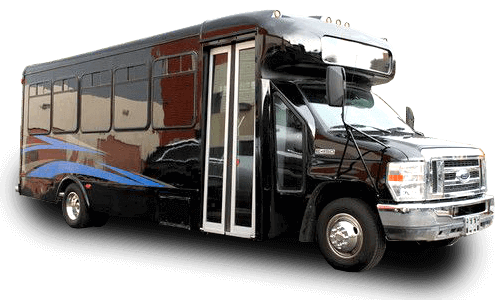 Luxury Party Bus Options
If you're looking to rent a luxury party bus, Price4Limo has you covered. Our luxury party buses are available in a variety of sizes, so you can choose the right one for your group. Luxury party buses come with a wide array of amenities that will help make your trip extra special and fun. We offer hourly rentals and nightly rentals for our luxury party buses, so whether you're planning an impromptu trip or want to plan out every detail beforehand, we have options for every budget and need.
Party Bus Pricing Explained
The price of a party bus depends on the size of the bus, amenities and number of passengers. The destination and time of year are also factors in determining what your transportation costs may be. Let's look at an example: A thirty-passenger bus with no bathroom, air conditioning and/or heat would cost $100–$300 per hour (based on four hours) if there are twenty-five or more people on board.

Motorcoaches For Hire
Our motorcoaches are the largest vehicles in our fleet, and they're used for larger groups that require more space and comfort. We offer motorcoaches in both standard and luxury configurations, which come with TV/VCR/DVD systems, wet bars, restrooms, and sleeping areas. Motorcoaches are available for rent in many models.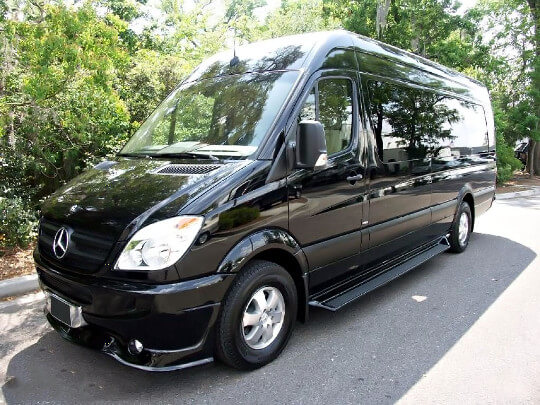 Sprinter Limo Rentals
If you are looking for a party bus rental, we offer a variety of options. Our limo sprinter rentals come in various sizes and can be customized to fit your needs. If you need transportation for more than 15 people, contact us at the office nearest you or fill out our online reservation form from anywhere in Massachusetts. We will send someone out to estimate the size of your group and provide pricing estimates for different types of vehicles.
Limo Sprinter Pricing Explained
The pricing for limo sprinters is based on the number of passengers, the number of hours, distance traveled and type of vehicle. Here are some examples:
2-6 people: $150/hour

7-8 people: $175/hour

9-10 people: $195/hour

11-12 people: $220/hour
The prices are also determined by whether you have multiple stops or not. If you need to make a stop along the way, then it will cost more money per hour because it takes longer to get from point A to point B with a stop in between than if you went straight through without stopping at all.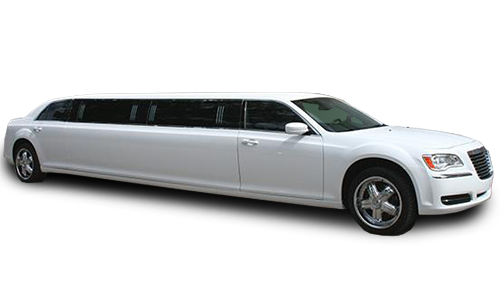 Luxury Limousine Options
We offer a variety of luxury limousines, with a variety of interior options, exterior options, fuel options and options. The first option is the Lincoln Town Car. This is a classic limousine that has been refined over time to be one of our best selling vehicles. It has large windows, making it possible to have a great view while you're traveling in style. The Town Car is available in both black or white finishes, which gives you choices based on your personal preference as well as your needs for the day or night out on the town! Another option we offer is the Chrysler 300C Stretch Limo with its spacious interior and beautiful array of polished wood accents throughout. The Chrysler 300C comes in three different colors: red, silver and black which all match nicely with our luxurious leather seats (which come standard). If there's something specific you'd like us to customize on this model then let us know before booking so we can make sure everything works out perfectly!
Luxury Limo Pricing Explained
First, you have to choose the type of limo you want. Each type of luxury limo can cost anywhere from $150-$200+ per hour. The more luxurious the vehicle and features are, the higher the price will be.
Sedan: This is one of our most popular options for customers who want a clean and simple ride without lots of bells and whistles. It's perfect for a small bachelor party or family outing during which you don't need extra space like an SUV would provide (or desire).

SUV: An SUV is great for larger groups that need some extra room to stretch out but still want something stylish looking yet functional — this option works well whether heading out on the town or going on vacation!

Stretch Limousine: This style comes in two different varieties — full size or mid-size — so it offers plenty of flexibility depending upon your needs when you hit the road with friends!
There are a couple of factors that go into the price of a Hummer limousine rental. The number of passengers - The more people in your party, the higher the cost will be. This is because you are paying for the 's time and gas as well as the vehicle itself. If it is just yourself and maybe one other person, then you may want to consider renting a smaller car so that your group can save money on their transportation costs.
Sports Teams in Massachusetts
While it's not surprising that Massachusetts is home to many sports teams, it might be a surprise to find out just how many there are!
The Boston Red Sox are an MLB team and play their games at Fenway Park. Founded in 1901 as the American League's first truly professional baseball team, this historic franchise has also won five World Series titles (1903, 1912, 1915, 1916 and 1918) as well as nine American League Pennants.

The Boston Celtics are part of the NBA and play their home games at TD Garden in Boston. They were founded back in 1946 but didn't win any championships until 1957 when they defeated the St Louis Hawks 4-3 during Game 7 of the NBA Finals series held at Olympia Stadium (now known as Little Caesars Arena). Since then they've won 17 total titles including eight straight between 1959-1966 while led by Bill Russell who was named MVP 10 times during his tenure with them!

The Boston Bruins are also part of NHL but compete out of TD Garden instead because hockey doesn't fit well inside Fenway Park due to its cramped dimensions which require additional seating around rink edges for safety reasons due to frequent collisions between players on opposing teams vying for pucks along boards located behind nets enclosing zones where goals must be scored within order for points awarded against respective teams competing against one another
Best Attractions in Massachusetts
Massachusetts is a treasure trove of things to do and see. If you're looking for the best attractions, things to do and restaurants, Price4Limo offers its services in Massachusetts. These are some of the top destinations:
Boston Common

Quincy Market

Faneuil Hall Marketplace

New Bedford Whaling National Historical Park (New Bedford)

Salem Witch Museum (Salem)
Airports We Service in Massachusetts
We are proud to offer the following airports and their services:
Boston Logan International Airport

Barnstable Municipal Airport

Bridgewater Municipal Airport

Burlington Airport

Deerfield Airport

Fitchburg Municipal Airport
Price 4 Limo is a nationwide marketplace where independently owned transportation companies compete for your business!