Budget Hotels in Milwaukee, Wisconsin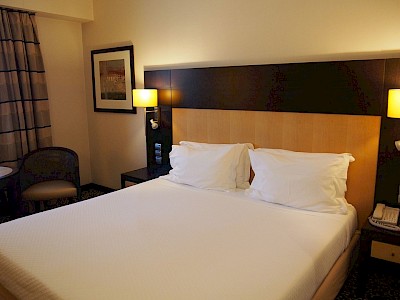 As a quality-conscious traveler, your top priority would be to find a hotel that provides good value for money. Talking about value, budget hotels in Milwaukee are often ranked as the most popular choice among frugal visitors. But do they really offer great service? Are they worth your time and money?
5 Affordable Hotels in Milwaukee, WI
We take a look at 5 top-rated hotels and what they have to offer.
Super 8 Milwaukee Airport Hotel

5253 S Howell Ave, Milwaukee, WI 53207

Super 8 boasts a great location – near the airport and less than 20 minutes away from downtown. They have 96 smoke-free guestrooms. Free WiFi in public areas and rooms. Another big advantage with their rooms is that they come with amenities such as tea and coffee maker, hair dryer, refrigerator and microwave. Besides that, they are pet-friendly. The hotel offers 680 square feet of event space comprising a room that can accommodate up to 35 conference/banquet guests. We can have our charter bus pick your group up from the airport and porivde ground transportation anywhere in the city.

La Quinta Inn Milwaukee Oak Creek

7141 South 13th Street, Oak Creek, WI 53154

Located just 3 minutes away from the main airport, La Quinta Inn Oak Creek offers you a deal like no other. Once you arrive, you simply need to grab your luggage and hop onto one of their free shuttles. Their rooms are equipped with all the basic amenities plus things like coffee maker, hair dryers, refrigerators and microwaves. They have a pet-friendly policy and for those who would like to work out, there is a fitness center available. Just as their name suggests, Oak Creek boasts suburban guestrooms with comfy beds. Their WiFi internet service is fairly good. If you need transportation services, we can have a Milwaukee limo rental pick you up and drop you off as needed.

County Inn & Suites

6200 South 13th Street, Milwaukee, WI 53221

Country Inn is renowned for its state-of-the art indoor pool. This is your go-to budget hotel if you are looking to keep fit – all thanks to a myriad of sports facilities provided for free. To complement these facilities are fantastic dishes which are made by some of America's revered chef's. Their breakfast meals are truly outstanding and they have won them praises from majority of their past customers. County Inn offers 81 smoke-free guestroom with free cribs for infants. They have a lobby fireplace, and just in case you want to hold your business meeting, there is a business center ready for you. There are also many great restaurants in the area.

Best Western Plus Milwaukee

5105 S Howell Ave, Milwaukee, WI 53207

This premier full-service hotel is located near General Mitchell International Airport and only minutes away from top attractions such as Harley Davidson Museum and Miller Park. The newly renovated hotel offers approximately 13,000 square feet of glamorous convention space. Another plus is you get free breakfast buffet, which is served everyday from 6am to 10am. Their WiFi is relatively fast in addition to being well spread throughout all rooms. Small qualms with the otherwise fantastic budget hotel would be that they don't allow pets. If you want to do something fun while your in town, check out our Milwaukee party bus rentals!

Days Inn & Suites Milwaukee

1840 N 6th Street, Milwaukee, WI 53212

Located a stone's throw away from the Miller Park baseball stadium and conveniently near the Midwest Airlines Convention Center is this family friendly hotel. With rooms going for as low as $94 and free parking offered, you have every reason to enjoy your stay in this great city. While there, you can choose to kickstart your morning with a brief workout before you get another boost from a continental breakfast. All their smoke-free hotel rooms offer free WiFi. The hotel is pet friendly. They also have a bar, just in case you want to have a bit more fun before you take a nap.
Now that you have an idea of which are the 5 best budget hotels in Milwaukee, you have every reason to enjoy touring the city. Indeed, there is more to this place than just baseball. So have fun, sleep peacefully and save your money by banking on proven quality.