Budget Hotels in Seattle, Washington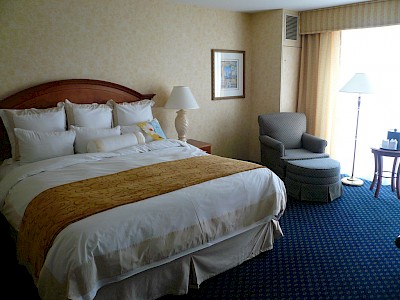 Want to visit the largest city in Washington and Pacific North West? Whether on a business trip, vacation, lunch with friends, Seattle will offer accommodation and somewhere to dine at affordable rates for anyone on a budget. Let's have a look at a few of the most affordable hotels in Seattle, Washington.
5 Affordable Hotels in Seattle, WA
The Maxwell Hotel

300 ROY St, Seattle, WA 98109

The Maxwell Hotel creates its originality and style from the hospitality ambience that it creates both from its staff and services. It is a 10-minute walk from the Space Needle, 2 miles from Pike Place Market and a 20-minute walk from Lake Union Park Station. Its beauty is defined by a large mosaic pineapple, mural paintings and a beautiful swimming pool that has art tiles on the floor.

Executive Pacific Hotel

400Spring St, Seattle, WA 98104

Executive Pacific Hotel has a welcoming feeling due to its beauty and decor. Its budget friendly costs are affordable and it is a 10-minute walk from the Seattle museum and 1.4 miles from the Space Needle. The international airport at Sea Tac International Airport is only 25 minutes' drive. If you require a limousine service or Seattle charter buses to pick your group up from the airport, that can be arranged. The rooms are fitted in with free Wi-Fi, coffeemakers, iPods and flat-screens with TVs with cable channels. The pub is built by beautiful timber and cedar plank walls that offers the best beers and cuisines.

The Inn at Virgin Mason

1006 Spring St, Seattle, WA 98109

This is a great hotel with affordable prices and facilities that are of high standards is a 13-minute walk from Seattle Art museum and a 7- minute walk from Washington State Convention Center. The rooms at The Inn are well furnished with clean beddings, abathroom, coffeemakers, free Wi-Fi enabled and flat-screen TVs. It also has a business center, rooftop terrace and a restaurant.

Grant Hyatt Seattle

721 Pine St, Seattle, WA

Grant Hyatt Seattle is only a 10-minutte walk from the Pike Place Market. From the Space Needle it is 1.1 miles away and 2.8 miles from Century Link Field stadium. The facilities are of high standards and the service is top notch. They have 425rooms and also suites. If you want to grab a bite, there are many great restaurants in the area.

Fairmont Olympic

411 University St, Seattle, WA 98101

Close to Pike Place Market is this beautiful hotel that was first opened in 1924 with an Italian style that makes it have its historic beauty. The Fairmont Olympic hotel is near Seattle Art Museum, WaterfrontPark, Pier 57 and Washington State convention Centre. If you need ground transportation services for a group, Price4Limo can provide party buses or shuttles as needed.
Having covered budget hotels, these are some of the most convenient hotels in terms of cost, good facilities and service. In case you're looking for where to have meetings,Fairmont Olympic will offer a good space for your meeting and events. If you need a hotel where you can do your own meals, The Maxwell and The Inn at Virgin Mason have a kitchenette. All this hotels are located in the city of Seattle and therefore you can do all your errands with ease.