Best Restaurants in Tacoma, Washington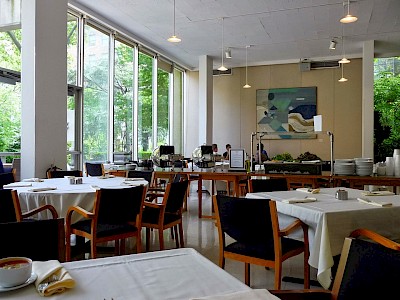 The city of Tacoma in Washington is jam packed with lots to see and do for the entire family! In addition to that, you have many options in terms of restaurants and bars to relax and enjoy some delicious food.
Top 5 Restaurants in Tacoma, WA
Asado Cucina Argentina

2810 6th Ave, Tacoma, WA 98406-6708

This restaurant combines a mixture of Latin and Argentinian cuisine and comes up with some amazing dishes. Asado Cucina Argentina has some amazing cocktails and the menu is packed full of interesting meals. Some of the more unusual meals include 'Piccata de Pollo' and 'Uli's Chorizo and Clams' but you can also enjoy a variety of different steaks that are said to be "mouthwatering" among customers. If you want to get a bite to eat at a restaurant with great family atmosphere, book a party bus and head over to Asado Cucina Argentina.

El Gaucho Tacoma

2119 Pacific Ave, Tacoma, WA 98402-3003

They are well known at El Gaucho Tacoma for their succulent and juicy steaks, served exactly as you ask. There are a number of very classy dishes to enjoy including escargot, blue cheese and lobster. Whether you want something fancy or more simple, the menu has it all. In addition to the quality of food, prices are not crazy and there are regular deals to take advantage of such as "happy hour." With amazing staff, food and drink - what's not to love about this place?

Pacific Grill

1502 Pacific Ave, Tacoma, WA 98402-4202

If you love seafood, filet mignon or even if you want to enjoy a more casual brunch with family/friends, give Pacific Grill a try! This American style bar/restaurant is very versatile for all you needs. There are a lot of celebs that love this restaurant as well. They have a selection of delicious meals and fine wines to choose from during your time here. In addition to that, all the staff are friendly, down to earth and will work hard to make sure your experience is a memorable one. For a romantic evening, rent a limo and make a reservation at Pacific Grill.

Indochine Asian Dining Lounge

1924 Pacific Ave, Tacoma, WA 98402-3110

If you fancy dining somewhere a little different during your time in the city, this cute little Asian restaurant is perfect. They have some great meals that you might not have tried before, that seem to be a big hit with customers. Some of the flavorsome dishes include different seafood salads, jungle chicken curry and drunken beef noodles (soaked in wine!) There is also a gluten free menu and many options for vegans too. If you are into food that is a bit oriental, you have to visit this place.

Marzano's Restaurant

516 Garfield St S, Tacoma, WA 98444-3628

Last but not least is Marzano's restaurant which serves some classic Italian food with a modern twist and does it really well! Your meals are served in a calm and friendly room which is the perfect ambience for the entire family. You will be spoilt for choice with the delicious variety of pasta and pizza dishes. The prices in this place are also great so this is the ideal location if you are on a budget.
This list of the 5 best restaurants in Tacoma can no doubt help you out, whether you are a local or are just visiting the area and looking to explore. No matter what kind of food does it for you, there is something for everyone to enjoy a memorable meal. And if you want to taste them all, hire a charter bus, call all your friends and take a food tour of the city!