Virginia Beach Nightlife Review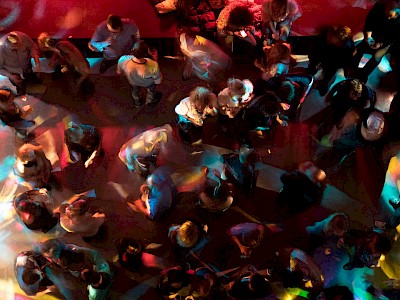 The nightlife at Virginia Beach is one of the best across the world as there are some of the most happening night clubs out here which offers immense amount of entertainment. There are several restaurants, lounges, bars, concert venues which remain open in Virginia Beach till the late hours. Thus, the party goes on and on till late night.
Top Bars & Nightlife in Virginia Beach
Some of the most happening Virginia Beach venues for nightlife are as follows:
Sky Bar

3001 Atlantic Ave, Virginia Beach, VA 23451

Sky Bar at Virginia Beach is located at apex of Hilton Hotel. This is a perfect venue for the most happening nightlife and has a wonderful swimming pool with crystal blue water. This place is usually for the VIPs and have a bar that is operated in open air and has got a typical tropical feel. There is a great cocktail bar and options of enjoying several summer night drinks. If you want to roll like a real VIP, book a limo rental!

Waterman's Surfside Grille

415 Atlantic Ave, Virginia Beach, VA 23451

This popular restaurant is located at 415 Atlantic Ave in Virginia Beach, VA 23451. Waterman's Surfside Grille is made is such a way that the beautiful Virginia Beach can be seen from this point and is really a very happening place to enjoy the nightlife. Be sure to try the best drink specials including the Orange Crush. Guests will have the option of enjoying live entertainment on some of the selected nights and there are lot more fun things to do out here. If you have a party bus for the night, ask your affiliate company driver to stop here for a drink!

Peabody's Night Club

209 21st St, Virginia Beach, VA 23451

This popular night club is located at 209 21st Street in Virginia Beach, Virginia 23451. This is a well-known night club in Virginia Beach for wild night out. This place is a perfect destination for College Nights and Ladies Nights. The dance floor is spacious and well lit with the provision of enjoying live entertainment or DJ music. The staffs here are friendly and the music is just perfect that would surely build your party mood. The varieties of food available here ranges from crab legs, pizza, shrimp, burgers and many more. Remember, if you have too much to drink you can always get an affordable hotel here.

Mermaids

1724 Potters Rd, Virginia Beach, VA 23454

Mermaids is a popular night club and bar located at 1724 Potters Rd in Virginia Beach, VA 23454. This club is a perfect destination for some real adult fun in Virginia Beach. The environment here is completely relaxed and you can enjoy real and long happy hours at Mermaids. This is a place where you will forget all your stress in minutes and have complete fun. The drinks and the food is fabulous, the music is great and really happening that builds up a party atmosphere.

Club Empire

475 S Lynnhaven Rd Virginia Beach, VA 23452

This is located in 475 S Lynn Haven Road in Virginia Beach. This is a popular night club and a hookah lounge. The music is mesmerizing and builds up the party atmosphere. Though the place is a little expensive, there are flexibilities in making payments. All major credit cards are accepted here. The bars and grills are really in high demand in Club Empire and all guests have really great ratings for this place.
All in all if you are in Virginia Beach and is desperately looking forward for a rocking nightlife, the above destinations are some of the best that you can opt to select. If you want to see all of these places in the same night, hire a charter bus and start your very own pub crawl!