Best Restaurants in Virginia Beach, Virginia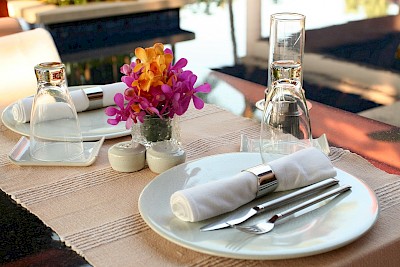 Virginia Beach is famed for its beautiful sandy beaches, an array of tourist attraction sites such as the Military aviation museum and the Virginia Aquarium. However, its true treasures lie in something else; the restaurants. It is always challenging to find just the right place that serves your favorite food just how you like it. Scattered all over this coastal city are some of the best restaurants in the country. In this article, I will list for you the restaurants that make top five and what keeps them up there. Let's get right to it.
Top 5 Restaurants in Virginia Beach, VA
Terrapin Restaurant

3102 Holly Rd #514, Virginia Beach, VA 23451

This place is owned and run by Chef Rodney Einhorn. His vast knowledge of the local ingredients combined with his experience gives you a memorable experience. His abilities extend beyond the kitchen, evident from the soothing design complimented by the exotic wood finishes.When you go to Terrapin make sure you try their soft shell crabs. Hire a Virginia Beach limo service to bring you and a guest here for the evening!

Sushi King

1920 Centerville Virginia Beach, VA 23464

This restaurant lives up to the name. It is hidden in plain sight thanks to the grocery store exterior. Step inside and the first thing you will notice is the warm and friendly service. It promises to be the best sushi experience of your life. For $16.99 they will keep serving until you have had enough, so be sure to save a lot of room. Want to dine with a bunch of friends? Book a party bus and stop at Sushi King before you hit the town for the night.

No Forks Cheesesteaks & More

5045 Virginia Beach Blvd #101, Virginia Beach, VA 23462

I would recommend this place if you are in a hurry and need to grab a quick bite. Their most ordered item on the menu is the sandwiches. The cheese steak is also worth every dollar. Be sure to also try their desserts. Their guava cake is amazing and is favorited by many local celebrities!

Baladi Mediterranean Café

626 Hilltop West Shopping Center, Virginia Beach, VA 23451

If you are ever in the mood to try something new, this is the place. Baladi Mediterranean Cafe boasts a rich and diverse menu. You could close your eyes and pick anything from the menu and chances are that you will love it. Their most requested dishes are the shawarma plates, falafels and hummus. They also have great dishes for vegans and vegetarians.

Salvatore's Pizzeria

4876 Princess Anne Rd, Virginia Beach, VA 23462

A great spot for pizza lovers. However, there is more to this little restaurant. For the curious, you will soon realize that other meals on the menu are just as good. Be sure to try the lasagna, chicken masala and the wings. You will absolutely love it and keep coming for more. They also serve some really delicious desserts like cannoli and zeppole.
Nugget Of Wisdom
Virginia Beach like any other city has a diverse population and with this comes the best food from all corners of the world. Reducing the restaurants to just five was a serious headache. This only implies that competition is really stiff. Finding a great place to eat should not be a problem. I am sure there are great restaurants waiting to be discovered so explore. The trick is to take time and go past the many "specials" on the list and you will never go wrong. If you want to try all of the restaurants above, rent a charter bus and create your own tasting! Bon appétit.