Salt Lake City Nightlife Review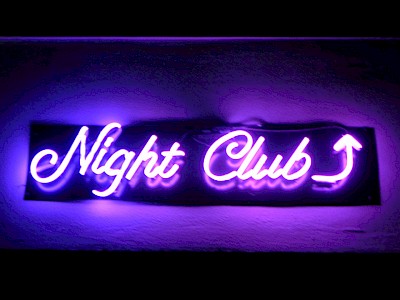 Are you looking for a place full of life and energy, great music and live DJs, luxurious rooms and memorable experience? Then look no further other than the best of Salt Lake City nightlife. They offer nothing but quality mixed cheap beers, live bands and every good music to dance the night away. Below is a comprehensive list of the best five nightclubs in Salt Lake City.
Top 5 Bars & Nightclubs in Salt Lake City, UT
Club Elevate

155 south of the city, UT 84101

At the top of our list is the quintessential clubs is Elevate located to the south of Salt city palace found155 south of the city, UT 84101. The club has huge bright windows, which gives you a view of the full-lit Salt Lake City Nightlife. It is viewed as Salt Lake City's best dance club with five different rooms that have varying intensity and energy with capacity filled bars for each. There is a ballroom for billiard players and a dancing floor, a lounging and drinking room, a relaxing lobby, a mingling and dancing opium and the main dancing stage and drinking zone. Club Elevate offers the best taste of Salt Lake City nightlife because of the great DJs and huge sound system. Don't be surprised if you see charter buses and limos parked outside!

Westerner Club

3360 S along Redwood street UT 84119

This four star rated nightclub is located 3360 S along Redwood street UT84119 and opens at 6 pm. It offers country music and dance experience with a spacious dance floor with colorful club lights. Club Westerner has many pool tables to supplement the dancing.The chefs at the club's kitchen make tasty sandwiches on grills that will take your night experience to an entirely new level. There is a mechanical bull to ride with your mate or friends or even to watch beautiful women riding it apart from the dancing and affordable drinks to make your night experience the best.

Area 51

Downtown 155 S 400th W Salt Lake UT 84101

The DJs at Area 51 will play your favorite house, trance and techno music all night. The club is always packed to capacity with people of all manner brought together by great music and drinks. It is not the place for quiet conversations. Nights are always themed; moreover, you can get women of all walks to heighten your experience with Salt Lake City Nightlife. People less than 18 years allowed, which apparently tells you of the kind of adult party life experience the club will give.

The Urban Lounge

3360 S Redwood Road, Salt Lake City, UT 84119

The famous club Urban Lounge also commonly referred to as "Salt Lake City's Independent Sound Stage" is a destination for young and energetic hip crowds. The club offers a platform for your local talented artists and Indi bands. It is the place to dance and dine with your peers with the best beer and mixed drink offers. The bar is small enabling you to see what is happening on stage from any part of the bar. You also get to interact with the crowd and make friends because of its intimacy. Bring all your friends to this club with a Salt Lake City party bus rental!

Club X

445 400 W, Salt Lake City, UT 84101

The always busy night club found in 445 400 W, Salt Lake City, UT 84101 is the destination for exciting bands. Club X has the best lights and lives music for anyone adventuring in Salt Lake City Night life. The dance floor is spacious, bartenders at the counter are friendly, and there is a variety of drinks to choose. This classy club is every dancer's destination with electronic and India beats to dance and have fun.
There are so many night clubs in Salt Lake City to enjoy and dine in.The above clubs will give you the best experience depending on your kind of fun. Salt Lake City Night life is adventurers, you meet local and nationally recognizes artists and live bands. Others have diva showcase sessions to meet your fantasies. Choose your best kind of environment and enjoy.