San Antonio Nightlife Review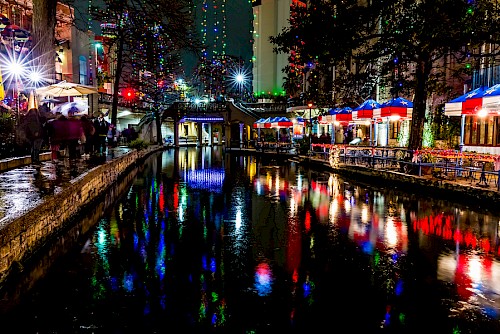 There are an infinite number of ways to entertain yourself in San Antonio, Texas when the sun sets. If you like to dance, drink and have fun, read on to find the best places to do all three, although maybe not all at once! With so many bars, restaurants and night clubs to choose from we need to focus on the best.
Top 5 Nightlife Attractions in San Antonio, TX
Below are top 5 local attraction for San Antonio Nightlife reviews.

San Antonio is pretty much all this on the road to nightlife. From eclectic wine bars and tequila bars to comedy clubs, amazing live music centers and hot dance clubs, those who seek entertainment after dark have no lack of options. Around the Bend is the ideal neighborhood bar to chat with friends after work or late at night.