Fort Worth Nightlife Review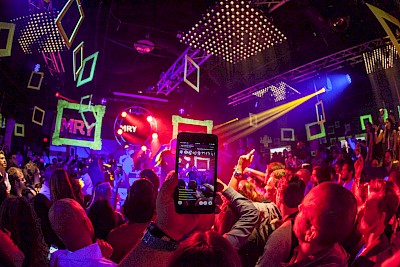 Life in Fort Worth is fun but it gets better at nightfall. When the sun goes down, the city comes to life at that time. Looking across the city, you will get a glimpse of a variety of live music venues from national and local performers, while Downtown Sundance Square is filled with tree-lit sidewalks full of people on town enjoying live movies, bars, and restaurants as well as live theaters. Stockyard, on the other hand, gives you plenty fun brewing in the Billy Bob's Texas and Western-style saloons. Whenever you are in town, you can try any of the following clubs for the best of Fort Worth Nightlife.
Top 5 Bars & Nightclubs in Fort Worth, TX
Houston Street Bar and Patio

902 Houston Street Fort Worth TX, 76102

Houston Street Bar and Patio gives you an opportunity to enjoy music on the rooftop. Here, you can view all your favorite sporting events as it is fitted with two large HD screens and enjoy the drink of your choice from the fully stocked bar. Their collection of drinks range from beer including local craft beer, bud light, miller lite, and coor lights. They also serve wines including red, white, and blush. Their alcohol variety is not complete with a wide range of cocktails from their full range liquor. This popular bar is frequented by droves of party bus rentals!

Kent & Co. Wines

1102 W. Magnolia Avenue Fort Worth, TX 76104-4435

Kent & Co. Wines is a 8,000 square foot upscale wine bar and specialty retail shop. It also has an automotive drop-off service center which showcases rotating collection of classic and new cars. This establishment has a large collection of wine bottles for retail and it serves cheese, desserts, and fine wines. For a romantic evening, book a Fort Worth limo rental and head over to Kent & Co Wines.

Billy Bob's Texas

2520 Rodeo Plaza Fort Worth, TX 76174

Billy Bob is the world's largest honky-tonk and is located on 2520 Rodeo Plaza Fort Worth, TX 76174. It has almost three acres under one roof. It includes a rodeo arena where you can enjoy a live bull riding every Friday and Saturday. In the massive space, the club also has a Texas-sized dance floor, several bar stations, Wall of Fame with celebrity handprints, a gift shop, arcade games, and a full restaurant serving delicious BBQ, the Burning Bubba Burger, Fried Chicken Steak, and many more. If you want to create lasting memories about Texas, Billy Bob's will give you the opportunity to do so.

Capital Bar

3017 Morton Street Fort Worth, TX 76107-2927

Capital Bar has an additional Backyard and Backhouse where you can listen to all the music you want. These two has made the bar become one of the best music venues in the city. In addition, it has an accessible rooftop where you can enjoy watching the city's nightlife and a spectacular view of downtown skyline. Need a place to sleep? Check out the areas most affordable hotels.

Flying Saucer

111 E. Third Street Fort Worth, TX 76102-4003

If you are a fun of tap beer, then Flying Saucer, which is located on 111 E. Third Street Fort Worth, TX 76102-4003, is your destination of choice when you are in town. They have over 100 tap beers that are accompanied with a perfect gourmet sandwich and sausage and cheese platter. There is a live band every Monday night while live music is the norm from Thursday through to Sunday. In addition, the bar has lower and upper garden beers where you can enjoy fresh air when the weather is good.
Whether visiting for a weekend, family reunion, business meeting, or personal vacation, Fort Worth TX will give you plenty of experiences that will last a lifetime. If you are traveling with large group and want to start a pub crawl, get a bus charter in Fort Worth!