Best Restaurants in El Paso, Texas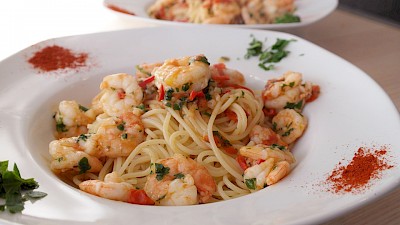 Situated in the western region of Texas and snugly nestled between New Mexico and Mexico, El Paso quite literally converges on a cultural crossroad. The local gastronomic setting is equally outstanding when contrasted with most other parts of Texas. You will be spoilt for choices when it comes to dining options in El Paso. This ranges from southern steakhouses to Tex Mex establishments. Well, let us now take a closer look at what this Texas town has to offer in terms of culinary delights through this 5 best restaurant in El Paso review.
Top 5 Restaurants in El Paso, TX
Café Mayapan

2000 Texas Ave, El Paso, TX 79901

This is an exceptional restaurant that is highly noted for espousing a very noble cause. As such, it makes it a point to hire local women hailing from some of El Paso's most impoverished neighborhoods. Café Mayapan specializes in offering Mexican cuisine. Still, it offers other popular meals such as chilles en nogada' along with mole peblano.' All the ingredients that are used to in this café are grown locally. It is green conscious as well, and all leftover food is utilized to make compost for the town's community garden program. Many local celebrities frequent this restaurant.

Café Central

109 N Oregon St, El Paso, TX

Café Central has over numerous decades become a consistent part of El Paso. It was first opened in the early part of the 20th century at Juarez, a frontier town that is very close to the Mexican border. Since then, it has taken root in El Paso's Oregon Street. Café Central is widely considered to one of the finest upmarket eateries in the town. It's menu comprises of outstanding dishes like cream of green chille' and even roasted rack of Colorado lamb'. To underscore its deep cultural roots, Café Central hosts live jazz thrice a week.

Zino's Greek and Mediterranean Cuisine

7040 N Mesa St, El Paso, TX

This restaurant specializes in Greek cuisine, and is one of El Paso's most frequented eateries. Over the years, it has gained a solid reputation for its mouthwatering salad dishes, which are dressed in olive oil and feta cheese. By settling for this restaurant, you will get to try out another favorite dish falafel.' Not to mention tasty dips as well as appetizers like hummus together with baba ganoush' or stuffed vine leaves' and even calamari. This is a great place for an anniversary dinner. If you need transportation, hire a limo service in El Paso and head over to Zino's.

Cattleman's Steakhouse

3450 S Fabens Carlsband, TX

Located at a distance of about 20 miles from the town, this steakhouse is regarded as one of the finest, not only in El Paso, but the whole US too. All meals offered here are prepared painstakingly to the utmost perfection. This, of course includes the cowboy' t-bone, which weighs an amazing 2 pounds. Cattleman's Steakhouse offers seafood dishes as well, including cold water lobster and shrimps. Another top favorite dish is sticky barbequed ribs' that are roasted on this restaurant's antique wood smoker. For all you steak lovers, tell your party bus affiliate company driver to make a stop here before you head out for a night on the town!

Tabla

115 Durango St, El Paso, TX

This El Paso eatery has gained plenty of fame for its finger-licking good Texas Style tapas. Other notable dishes in Tabla's menu are paella' and albonidigos.' It also offers its very own ingenious combinations. This is includes chickpea fries,' which are served with chipotle ketchup or ribs with apricot and almonds.'
As you can evidently see, this Texas town has plenty to offer when it comes to dining options. According to your personal taste and preferences, you can settle for any these 5 best restaurant in El Paso, TX. Now if you really want to experience all of the restaurants above hire our El Paso charter bus company and start your own "Taste of El Paso!"