Best Restaurants in Nashville, Tennessee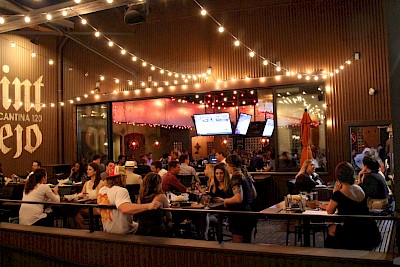 When I think of Nashville, I think of fast life, delicious food, and beautiful spaces, or maybe that's because I watched the title series for so long. As it relates to the food, there are some spectacular restaurants to be explored, just waiting to be unearthed by visitors and residents alike. Nashville boasts a wonderfully diverse food culture ranging from the high end to the delicious corner stop for a quick grub. I'll start with the top five Google recommended locations.
Top 5 Best Restaurants in Nashville, TN
Nashville TN has a superb array of dining offerings from the high end to the more comfortable and casual eatery. There is much to explore and all in easy to reach locations. The city of Nashville is excellent for anyone who wants to venture into the food mecca of the South boasting world class, award winning cuisine. Coupled with cozy and comfortable eateries you can't go wrong when trying to appease your appetite with the top five restaurants in Nashville TN. Want to visit Nashville? View all Nashville charter bus rentals now.