Charleston Nightlife Review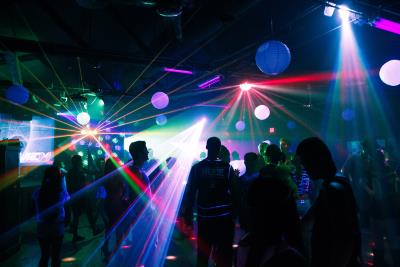 The city of Charleston situated in South Carolina, United States has been known for its happening and fun night life. Also for people who have a love for alcohol can find the best liquor and cocktails in Charleston city. Over the years Charleston has become the home to some of the best bars and night clubs of the country. The number of good bars and night clubs in Charleston city seem to be increasing with the passage of time. There are certain bars and night clubs which are "must visit" places for anyone located in or near by to Charleston.
Top 5 Nightlife Attractions in Charleston, SC
The Cocktail Club

479 King street

Entering The Cocktail Club will give a person such a feeling like they have gone a few decades back in time, because the interior and ambience of the club gives off a very 90's vibe. This club is known in the entire city for the best range of cocktails that they serve. Cocktail club features a cosy ground floor sitting as well as a lavish rooftop deck. They also offer a membership to their customers on which customers can get discount on many drinks. Take a Charleston limousine to this fantastic bar and enjoy the night out.

The Alley

131 Columbus street

The Alley is a major hangout spot among the youth of the city because this place provides a pub plus bowling alley. It's the only one of its kind in the entire city. This place is open throughout the entire week. Also at the times of football or any other sports' season this place arranges a big screen for people to come and watch. Majority customers of this place are college or university students. Come straight to this bar after the game in a Charleston limo bus.

Closed for Business

Upper King street

Closed for Business is one of the most popular bars in Charleston. This place is always found jammed-packed during the weekend. This place is famous for showcasing and serving over 40 varieties of different beers, which includes both local and imported. It also offers a range of wine choices for non-beer drinkers. This place has a very cosy feeling with a rustic lodge interior and a warm fireplace.

Cure Night club

28 Ann Street

This place is said to offer the best night life atmosphere to its customers and is considered as the personal favourite of vast population of Charleston. People of all age groups seem to be customers of this night club; also this place is a major hangout spot of LGBT community people. This place serves both averaged ranged house liquor and also finest top shelf cocktails.

The Royal American

Morrison Drive

For people who are looking for some affordable bar to visit on a weekend night, then this place is the best option. This bar has very inexpensive price ranged beers and other liquors on its menu. This place has a very vintage look to it having an interior sitting arrangement and also a comfortable outdoor deck. There is also good live music shows and karaoke on weekend nights.
There are plenty of both affordable and expensive bars and night clubs in Charleston city that can be attracting for people coming from any phase of life and age groups above 18. Charleston city has got best bar experiences and wildest night life to offer anyone. A Charleston shuttle bus is a great way to get around the city for a bar crawl and back to your hotel in Charleston.