Budget Hotels in Scranton, Pennsylvania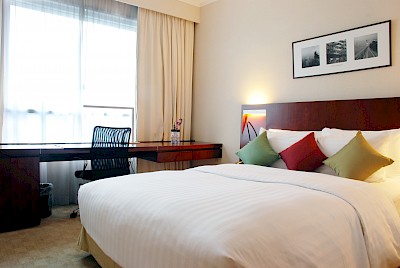 Planning a trip to Scranton, Pennsylvania on a tight budget and don't want to compromise on a nice accommodation while enjoying your time in the city? Well, you're not alone. There are plenty of people who plan their tours with a tight budget. This is quite a common occurence, since tours tend to carry plenty of expenditures. Therefore, one should control his or her budget in all possible ways.
In such a case, the main target to achieving this goal is finding a budget hotel. As their name suggests, budget hotels were established for individuals on a tight budget who want to spend as little money as possible on their stay. Finding affordable hotels in Scranton is not always an easy task, but we're here to help!
5 Affordable Hotels Near Scranton, PA
Dunmore Inn

1035 Oneill Highway, Dunmore, PA 18512

Located a 10 minute drive from the city centre of Scranton, Dunmore Inn is a 15-room budget hotel with free Wi-Fi access to all guests. Rooms here provide guests with air conditioning, cable TV, refregierator, microwave, as well as private bathrooms. The Sno Mountain is only a 15 minute drive from the hotel! Dunmore Inn is constantly rated as the best value stay in the Scranton region, as guests get way more for their cash when compared to other hotels in the city. And if you need transportation services, we can arrange a limousine or party bus for you and your group.

Econo Lodge Scranton

1175 Kane St, Scranton, PA 18505

This budget hotel in Scranton offers an outdoor pool with an attractive poolside bar. The steamtown National Historic site is only a ten minute drive from here. Rooms at the Econo Lodge hotel are equipped with free Wi-Fi, clock radio and cable TV. The select rooms also come with a hairdryer, work desk and coffee maker. If you need food check out the best restaurants in the area.

Red Carpet Inn and Suites Scranton

320 Franklin Avenue, Scranton, PA 18503

Siutated in the downtown region of Scranton, this budget hotel packs several complimentary amenities, along with very friendly service. The Pocons Downs racetrack, University of Scranton, and tours of area coal mines are all in the area. If you are coming into as a group and need parking, our lot has plenty of space for charter bus rentals.

Rodeway Inn Moosic - Scranton

4130 Birney Ave, Mooisc, PA 18507

This budget hotel features a bar/lounge, a restaurant, and a coffee/tea common area. Free self parking and Free WiFi are also provided. Further amenities include a 24-hour front desk, laundry facilities, and several gift shops. All of the 45 rooms arrive with a microwave, refrigerator, free WiFi and a TV.

Knights Inn Scranton Wilkes Barre

310 PA-315, Pittson, PA 18640

Knights Inn is a great budget hotel for those who don't mind residing a little bit further from the center of Scranton. This smoke-free hotel features a very nice spa tub in every room, along with kitchenettes, microwaves, and refrigerators.
At the end of the day, it is up to you to decide which budget hotel suits best your particular needs. The fact of the matter is that all of these hotels will provide you everything that you need for a pleasant stay, minus the luxury. If you don't mind not receiving 5 star features and service, then all of these budget hotels in Scranton, PA will definitely serve you well! Book one today!