Famous People from Portland, Oregon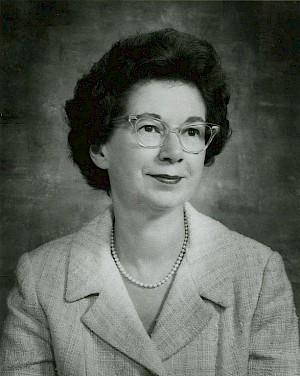 Portland has produced many notable persons in the United States and the world over. It is a U.S. Oregon state's largest city and one of the most populous cities in the country. As such, it has a diverse culture and nightlife that produces diverse talents in different fields. These are the 5 most famous Portlanders.
Top 5 Celebrities From Portland, OR
Phil Knight

Aged 79 years, Philip Hampson Knight was born in Portland, Oregon in 1938. His name ignites the sports world, as he is a co-founder and Chairman emeritus of Nike, Inc., who previously served as both Chairman and CEO. He has been termed a business mogul as well as a philanthropist. Phil Knight attended Cleveland High School and University of Oregon graduating with a journalism degree.

He later attended Stanford Graduate School of Business and became a Certified Public Accountant with Price Waterhouse and Coopers and Lybrand before co-founding Nike. He was named the 15th richest person by Forbes in the World. And you know how rich people roll, with a Portland limousine rental!

Terrence Jones

Born in 1992, in Portland, Oregon, Terrence Alexander Jones is one of the notable Portlanders. At only 25 years old, Terrence Jones as he is widely known is one of the World's best professional basketball players. He plays the power/small forward position and he last played for NBA's Milwaukee Bucks. His professional career in basketball began in 2012 but he has been recognized for his talent since his High School years in Jefferson High School.

At Kentucky college, Terrence Jones together with Doron Lamb became the first ever freshman duo in the history of UK to score 20 points in a debut. He played for Houston Rockets upto 2016 before moving to New Orleans Pelicans and then Milwaukee Bucks. Terrence and his crew love renting party buses when in Portland!

Beverly Cleary

Blessed with not only success, but also with the gift of a long life, Beverly Atlee Cleary, at 101 years, is the longest living famous person I know. Beverly was born in 1916 in McMinnville, Oregon. She attended Grant High School in Portland, Oregon and University of California, Berkeley and University of Washington.

She is a famous author of children as well as young adult fiction. She is a successful writer who has written many books and sold over 91 million copies. Upto date, Beverly's books still pass the shelves in bookstores and remain as outstanding as ever.

Matt Groening

Matt Groening born Matthew Abraham Groening in 1954, Portland, Oregon is a man of many talents. He is a recognized cartoonist, animator, voice actor, producer and writer. He attended Lincoln High School and The Evergreen State College. He began his career as a cartoonist in 1977 making his first sale with his cartoon Life in Hell.

Life in Hell along with The Simpson Family and Futurama are his most famous cartoon works. He has won a significant number of Primetime Emmy Awards for the three cartoons, British Comedy Award, National Cartoonist Society Reuben Award and received a star in Hollywood Walk of Fame in 2012 February.

Katie Harman

This classical vocalist and actress, is also a born Portlander. 36 years old Katie Harman is best recognized for her role as Miss America 2002 and former Miss Oregon in 2001. The end of her beauty pageant career did not mark an end to her being in the spotlight as she quickly took over a swing in the entertainment industry becoming a singer as well as actress.

Katie Harman is a graduate of Centennial High School and Portland State University with a communications degree.
Portland, Oregon is famous for producing significant figures most especially in the art and entertainment industry ranging from sports, film, music, photography and telecommunication. If you want to take a tour of some amazing homes and attractions in Portland, book a Portland charter bus.
The above named individuals make up the bulk of notable successful individuals know the world over for their contributions in different fields.