Columbus Nightlife Review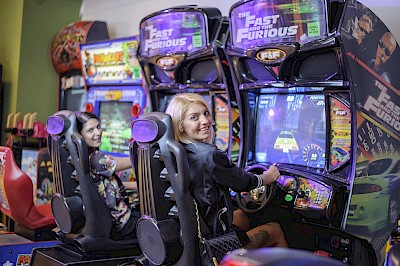 Columbus is the capital and largest city of Ohio and has some of the finest bars and nightclubs in the country. If you are looking for the top nightclubs in the country, then you need to start with Columbus. You will not be disappointed since there are a variety of nightclubs that you will find interesting and fitting to your expectations. These clubs will also satisfy your every last desire. In this article I will be reviewing some of the best bars and nightclubs in Columbus, Ohio. The Columbus nightlife review in Ohio is really commendable.
Top 5 Bars & Nightclubs in Columbus, OH
Elevator Brewery and Draught Haus

161 N High St, Columbus, OH 43215

Elevator Brewery and Draught Haus has one of the best multicolored art Deco elevator façade that makes it easy to be spotted from a far. It also hosts some of the best ornamental polishing on its ceilings, tile floors and polished banquettes which gives a sense of nostalgia to the club. Some house specialties like the jambalaya are held there for the patrons to enjoy while having some of the finest dinners. The experience in this club will make you want to switch everything else off until the following day. It has binding memories, once you visit this club you will want to come back again and again

Barley's Brewing Company

467 N High St, Columbus, OH 43215

Barley's Brewing Company has the best atmosphere which is cool and relaxed, this will make you have the comfort that is very similar to your home. It hosts as one of Columbus' premier brewing spots with its location in the capital. It serves both dinner and lunch with complete creative daily specials. Remember to have a designated affiliate company driver or Columbus limo rental lined up for the evening.

Columbus Brewing Company

2555 Harrison Rd, Columbus, OH 43204

Are you a fan of beer dark or light, or both blended? Columbus Brewing Company is the master. Serving up pale, apricot ales, golden, nut brown, poster that uses a recipe made in 1859. The drink you will have here will complement any meal you will choose. If you're out for the evening with one of our Columbus party buses, be sure to stop here for a drink.

16-Bit Bar + Arcade

254 S 4th St, Columbus, OH 43215

This arcade bar has the best cozy neighborhood feel that has been most popular with the residents for a while now. The weekends are the best for gaming and drinking. For those who love old pinball and arcade games you'll feel right at home here. Stop in for brew and play your favorite arcade game from the 80's or 90's. If you have too much fun, be sure you have a hotel lined up for the night.

Club 185

185 E Livingston Ave, Columbus, OH 43215

Club 185 carries on the best Columbus Nightlife Review around Ohio. This bars has been in operation for half a century now. Still delivering the best to its customers. It is commonly remembered as Dad's hangout. It is where softball games can be found and the Nathan's Coney Island hot dog are served here with the most delicious tastes.
Columbus is among the best places you will have the most entertainment and anyone looking to have full will agree. The areas security is enhanced which car service airport transportions you the best fun and uninterrupted entertainment. If you want to party with a large group of friends, and need groud transportation, Price4Limo offers charter bus rental services. Ohio is among the best cities that you can hold parties. If you haven't visited the city yet, then you need to visit this one. You will not be disappointed.