Budget Hotels in Akron, Ohio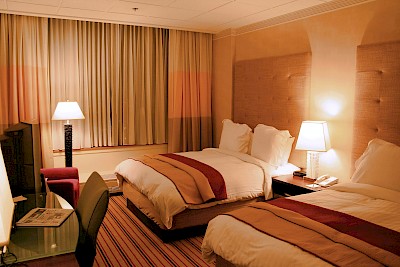 Located in the state of Ohio, Akron is the fifth largest city and is seated in the Summit County. It is situated on the Glaciated Allegheny Plateau's western edge, approximately 63 kilometers or 39 miles south of Lake Erie. Here, a number of attractions point to the Stan Hywet Hall and Gardens, The Akron Art Museum, Akron Zoo, the All-American Soap Box Derby, National Hamburger Festival, Firestone Country Club, and others. You can find cheap accommodation in one of Akron's budget hotels.
5 Affordable Hotels in Akron, OH
Akron hosts various public events and attractions all throughout the year. In the heart of downtown, there is a venue for quality live performances and entertainment for over 80 years. Hence, you can enjoy all these and stay in affordable budget hotels and be comfortable like you are at home.