Best Restaurants in Akron, Ohio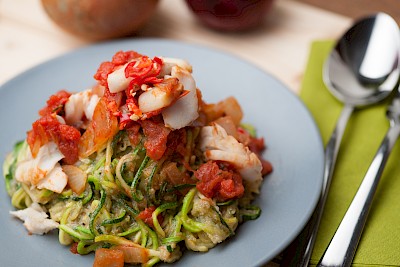 When in Akron, OH, you are bound to be confused where to have your lunch or dinner. In this article, we have summarized for you an all-inclusive guide on best restaurants in Akron. They cater for all types of cuisines thanks to the ever-expanding menu. To keep your dining experience on track, let's look at the best restaurants that will blow the taste buds out of your mouth.
Top 5 Restaurants in Akron, OH
The Lockview

207 S Main St, Akron, OH 44308-1301

The Lockview is a gourmet grilled cheese restaurant located at the heart of Downtown Akron. It features a unique menu which includes appetizers, homemade soups and 13 unique grilled cheese sandwiches. All signature sandwiches are served with hand-cut French fries. This restaurant is open from Monday 11am to 12pm midnight. In addition, the restaurant prides itself for top-notch mixed drinks. From Monday to Friday, you can enjoy drinks at reduced prices between 4pm and 7pm.The state-of-the-art roof top is open from Tuesday to Saturday from 5 pm. During the summer the rooftop patio is a great hideaway. This restaurant has something for everybody.

Dante Boccuzzi Akron (D.B.A.)

21 Furnace St, Akron, OH 44308-1959

This is a modern restaurant hidden in the base of a condo building right on the edge of downtown Akron. Dante Boccuzzi Akron features a private dining room, elegant dining space, a late night bar, great cocktails and a spacious, comfortable patio. D.B.A. has attentive and accommodating staff. You can get customized food perfectly prepared for you by Chef Ernie Cornelius. Their sophisticated menu is divided into dinner, bar and desert menu. Further, there are 7, 14 and 21 course tasting options. This is also a perfect place for hosting a corporate event or celebrating with family and friends. The beautiful patio can accommodate up to 45 people while the indoor space can accommodate up to 80 people. All foods and drinks are reasonably priced. Price4Limo can arrange for a Akron charter bus to transport your guests to DBA.

Crave

57E Market St Akron, OH 44308

If you've not tried Crave restaurant, you are definitely missing something. It's conveniently located near the Akron Art museum. The restaurant features dim lighting, comfortable booths, and a welcoming atmosphere. It offers great selection of wines, drinks and craft beers. Before you place an order, you are welcomed with an appetizer. The food is fresh and made to perfection. This is unquestionably one of the best restaurants in Akron. If you want to have a romantic evening, hire the best limo service in Akron for all your evening transportation.

Julian's Restaurant

314 Pioneer Street, Akron, OH 44305

Julian's features American, Italian, and traditional cuisines. Here, you'll find delicious sandwiches and plenty of fresh, healthy items on the menu. This restaurant is family friendly and can accommodate people of all ages. The talented staff will perfect a custom menu to suit your particular situation. Whether you need lunch, bridal dinner or an elegant weeding reception, Julian's will make your day memorable. The menu consists of sandwiches, appetizers, salads, and drinks. Julian's is a favorite spot for a lot of local celebs from Akron.

Diamond Deli

378 S Main St Akron, OH 44311

Diamond Deli serves the greater Akron area. For over a decade, the restaurant has been offering deliciously-fresh sandwiches and desserts. It opens between 8am to 8pm from Monday to Friday. All food is cooked to perfection. This is one of the best restaurants in Akron that offers catering orders for boxed lunches, party trays, homemade deli salads, and desserts.
From the above broad range of restaurant choices, you'll definitely find a few that fits your taste and preference. They prepare state-of-the-art cuisines that leave everyone satisfied. If you want to experience the city like never before, try our new Akron party buses! Whether you're a local or a visitor, these restaurants will provide you with great dining opportunities.