Wilmington Nightlife Review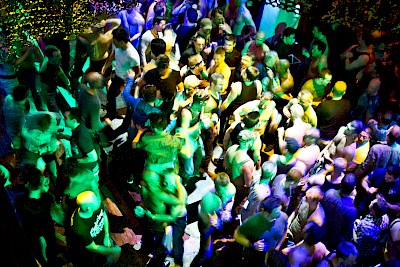 Wilmington, North Carolina boasts of an extremely vibrant nightlife scene. With a good 32% of its population consisting of young people, this is hardly surprising. Over the years, it has quickly gained a solid reputation for being one the most exciting cities in the whole of the US. When it comes to nightlife, there is always an option that can cater to virtually all tastes and preferences. Well then, let us now take a closer look of Wilmington nightlife, which will point you in the right direction next time you find yourself in this city.
Pravda Nightclub

23 N Front Street, Wilmington NC 28401

Pravda is a very popular dance club that is situated right at the center of this city's historic district. It is acclaimed for its integration of stylish retro Russian interior décor theme. This particular theme features a long bar, which runs across its front end. While, at the same time, there is as well booths designed for bottle service. As one of Wilmington's leading music venues, Pravda offers a good selection of music that is delivered by skilled DJs. One important thing to take note of is this nightclub investing in a 30,000 Watts sound system. Also, it holds professional light and laser shows that are yet some other of its main attractions.

Ibiza Nightclub

118 Market Street Wilmington NC 28401

This is a trendy dance club , which is situated at the very heart of the Wilmington downtown area. It is just 2 blocks away from the river's edge and nestled between this city's famous cobblestones streets, eateries and other similar establishments. Ibiza nightclub provides its patrons with fairly pocket-friendly drinks that are served by courteous bartenders and waiters. Each Friday night, this Wilmington club hosts drag shows, while karaoke nights are held on a regular basis too. So call all your friends, book a Wilmington party bus and head over to Ibiza Nightclub!

Goodfella's Nightclub

122 Princess Street Wilmington NC 28401

Goodfella's Nightclub is a family owned and run bar and nightclub situated in downtown Wilmington. It comes with different levels that have been designed to offer different distinctive atmosphere. To begin with, there is the main level located on the 3rd floor which is primarily a sports bar. This sports bar features besides a projector, 4 different 60" flatscreen TVs that let patrons watch their favorite games while sipping on their favorite drinks. On the other hand, the 2nd floor has a full service bar as well as a dance floor and music is delivered by a locally based DJ. Finally, Goodfella's Nigtclub features an outside patio where patron can consume their drinks in an open air setting. If you want to make a statement, roll up to this club in a limousine rental!

Sputnik Bar

23 N Front Street Wilmington NC 28401

Sputnik happens to an upscale lounge bar, which provides 2 different bars. It is located within the same building the earlier reviewed Pravda Nightclub, and is one of the best Wilmington dancing venues. Sputnik Bar offers brilliant light shows on a regular basis too. If you need an affordable hotel, there are several to choose from in the area.

Satellite Bar & Lounge

120 Greenfield Street Wilmington NC 28401

Satellite Bar and Lounge is one of the trendiest of its kind in this city. It offers an excellent vibe, great drinks and a delightful music variety.
As you see from this Wilmington nightlife review, there is always something for all sorts of inclination. So, according to your tastes, you can pick the best that meets your preference. If you want to visit all of the clubs, rent a charter bus and get all your friends to chip in!