Best Restaurants in Wilmington, North Carolina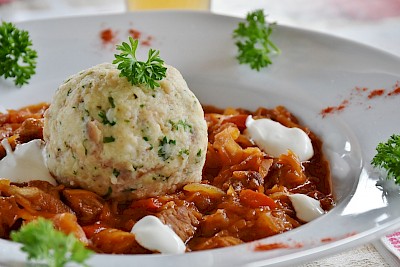 The next time you visit Wilmington, NC, make sure you enjoy your favorite food cuisine from top-notch restaurants. The menus are always expanding, so there is something new to try. You can always pick your favorite desserts, appetizers, wines and specialty drinks.
Top 5 Resturants in Wilmington, NC
Here are some of the best restaurants in Wilmington, NC.
Flaming Amy's Burrito Barn

4002 Oleander Dr, Wilmington, NC 28403

This restaurant offers five-star quality foods as you enjoy a serene environment. Here, you'll find the best combination of Asian flavors in a Mexican burrito .The menu at Flaming Amy's includes soft tacos, nacho platters, specialty burritos, sweets and desserts, salads, soft drinks and ice tea, among others. The food is served while still hot except for drinks and salads. Once you place an order, your food will be ready within a few minutes. You can also place your order online and the food will be delivered at your doorstep. If you like being adventurous when it comes to the choice of food, then this is the place to be.

Copper Penny

109 Chestnut St. Wilmington, NC 28401

The restaurant offers sandwiches, salads and an eclectic mix of appetizers. There is also an extensive selection of beers and mixed drinks. At Copper Penny, you'll enjoy lunch, dinner and drinks in a relaxed atmosphere. The menu starter includes handmade spring rolls, cheese steak nachos, buffalo shrimp, battered onion rings, hot crab dip and sweet potato fries. The staff is attentive to details when offering their friendly service. If you are looking for solid pub food and a place to have a beer, this can be a great choice for you. Here you might run into some celebrities dining for the evening!

Cousins Italian Deli

7 N 3rd St. Wilmington, NC 28401

This is an authentic Italian restaurant that forms a perfect lunch spot. It's open from Monday to Friday from 10am to 3 pm. Their menu consists of breakfast, specialties, cold sandwiches, hot sandwiches, desserts and drinks. The restaurant offers daily specials which include chicken francese with rice, assorted quiche, salads and desserts. In addition, you can enjoy an Italian style dinner on Friday and Saturday nights. Don't let the exterior fool you, their food is awesome. This is one of the best restaurants that offer Italian hospitality. Bring the whole family with a Wilmington limo rental!

Green Line Pizza and Steak

7134 Market St. Wilmington, NC 28411

The restaurant is famous for its excellent pizzas and sandwiches. The menu consists of pizza, Stromboli, appetizers, gourmet sandwiches, burgers and steaks. The staff is friendly and cautious in their services. Green Line Pizza and Steak restaurant is open from Monday to Sunday from 10am to 10pm. If you live in North Wilmington, you can place an order and the food will be delivered at your location. If you want a quick place to eat before you head out for the night with your party bus, stop by Green Line!

Nicola's Italian

5704 Oleander Dr Wilmington, NC 28403

The restaurant features an inviting atmosphere and delicious Italian cuisine. Here, you'll find Chef Nick Pittari who is always ready to prepare the best Italian food using fresh ingredients. The restaurant offers weekly specials on cheese, pepperoni pizza and appetizers from 5pm to 6pm. Nicola's Italian restaurant offers a warm and friendly atmosphere where every dish is made with love.
If you're looking for the best restaurants in Wilmington where you can enjoy authentic Italian cuisine, pizza, sandwich or any other favorite foods, just choose any of the above restaurants. Every dish is made using the finest ingredients. If you want to taste them all, start your very own charter bus tour and stop at each restaurant!