The Best Restaurants in Charlotte, North Carolina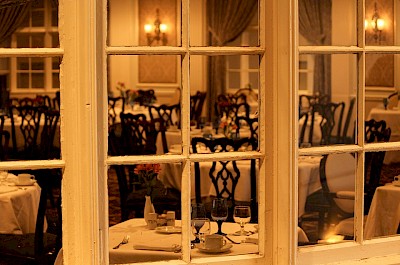 Charlotte city, located in the state of North Carolina, is the third fastest growing city in the United States. Charlotte is the home of the Carolina Panthers of the National Football League. This is city is rich in culture and history having the largest man-made lake in North Carolina, Lake Norman.
Apart from it obvious beautiful scenery, Charlotte has amazing restaurants that offer the best cuisines in North Carolina. If anyone ever gets a chance to visit the state of North Carolina,Charlotte city should be your number one destination. The best restaurants in Charlotte not only provide amazing food but also have one of the best hospitality services and catering staff in North Carolina.
Top 5 Restaurants in Charlotte:
Yafo Kitchen

720 Gov Morrison St Charlotte, NC 28211

This Mediterranean and Middle Eastern cuisine tops the chat in foreign restaurants in Charlotte. With unique food selection and amazing hospitality, Yafo Kitchen is rated the best. Yafo Kitchen is owned by Mama Ricotta's Midwood Smokehouse. For really nice evening, hire our limo service in Charlotte to take you and your special someone to Yafo Kitchen!

Moo & Brew

1300 Central Ave Charlotte, NC

This burger joint is the definition of co-operation to produce amazing results. Great atmosphere for everyone! The owners of the Moo & Brew, Ken Thomas and Zach, created an all year-round burger and beer restaurant.

8.2.0

820 Hamilton St Charlotte, NC 28206

This karaoke/restaurant is a good place to go and unwind after a long a stressful workday. You will find the best pizzas in town that will make you redefine your pizza taste. If you feel like unwinding, they have a sound proof karaoke room to make feel like a superstar artist. This place is a popular spot for party bus rentals to stop.

204 North Kitchen & Cocktails

204 N Tryon St Charlotte, NC 28202

This bar/restaurant is the ideal place for all the cocktail lovers. The well-balanced mixes of different cocktails offer that unique touch that will keep you involved in a conversation and lose track of time. I recommend this place if you intend to take out your special one for a date. When you eat here, look around and you might see some famous faces sitting right next to you!

Stoke

100 W Trade St Charlotte, NC 28202

A Hotel restaurant, stoke stands alone among its rivals. If you ever think of choice a hotel, then choice the hotel with this kind of upscale beautiful restaurant. Stoke is famous for its giant benne seed-speckled pork shanks and one-pound doughnuts which will leave you wanting more.

A lot of time we do not take time to just sit and take in a city's layout. But doing this we miss the most important parts and features which would otherwise brighten our stay. Charlotte is that kind of city where you need to just go out for a way or out to the park and just enjoy its building architecture and natural scenery.
When you get a good feel of the city and have travelled around with our charter bus service, it will become apparent to you that the best restaurants in Charlotte are truly extra-ordinary. Most of the best restaurants in Charlotte have the best chefs in North Carolina.
So, do not just stay in your hotel, go out to these amazing restaurants that I have listed and you will be amazed and the beautiful and mazing cuisines offered.