Buffalo Nightlife Review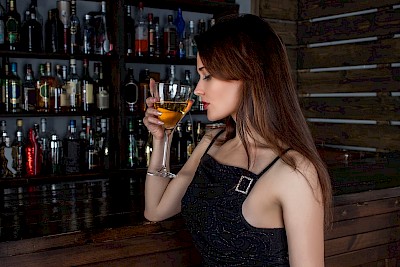 Buffalo is the city in the western New York state. Buffalo is the second most famous state in the New York capital. Its neoclassical, beaux art and architecture speaks of its legendary history. Buffalo has the root of many jazz and classical musicians and is founding city for several bands and musicians. Buffalo is considered as center for art, architecture, history, culture and entertainment.
Out of all the clubs, bars and music venues in the city, here is comprehensive list of the places most appealing and having the best reputations. During really tight and tough times this city offers its best. Beer lovers will appreciate the variety of craft bars and tastings. No matter what kind of night experience you are looking for, Buffalo have everything to offer at its best.
Top 5 Bars & Nightclubs in Buffalo, NY
Town Ballroom

681 Main Street Buffalo, NY14203

In 2005, Town Ballroom was restored to its original glory. And now it is one of the Buffalo's leading entertainment venues. Town ballroom has no seating inside, so either you will have to stand by the stage or on the top level. The sound quality of the town ballroom is exceptional and there exist no bad view inside the ballroom. The town ballroom hosts number of local artist and provide them opportunity to show case their talent. Artists like STS9, Neon Trees, Peppers and many more performed shows in Town ballroom. This place of interested is close by plenty of hotels.

Allen Street Hardware Café

245 Allen Street Buffalo, NY14201

Every bar attempt to be trendy and hip. Allen Street Hardware Cafe is genuine version of bohemian meets hipster. This fascinating features like a full bar and intriguing live music. Allen Street Hardware café offers extensive variety of liquor including wide selection of premium scotches. No matter how busy the night is staff will be equally friendly and welcoming like you are the only most important customer. It is famous for its American eats and seep drink selection in bistro featuring local art and jazz.

Broadway Joe's

3051 Main Street Buffalo, NY14212

Fantastic live performances by emerging local musicians draw unmatchable attention to the bar. It is nothing fancy, bar with small stage and cheap drinks. Different days of the week features different styles karaoke, open mic, heavy metal, electronic music etc. Performance chart is different for every week with different performance style every day. Our Buffalo limo rentals and party buses stop here regularaly for many of our clients!

Club Marcella

439 Pearl St Buffalo, NY14202

Club Marcella offer beauty of buffalo's nightlife. This is one of the buffalo's premier gay clubs. Enjoy the hip sounds twirled by great DJ's on the huge dance floor or have fun with friends around the bar. The owner and bartenders, native to the area and true gentlemen, make sure that everybody has a great time. If you want to join a pub crawl that stops here, book a charter bus and call all your friends!

Alternative Brews

3488 Sheridan Dr Buffalo, NY14226

To enjoy the nightlife of Buffalo with beer, there is a bar for beer lovers with various beers on tap. Live blues playing in the background create a pleasant atmosphere with your favorite beer. This is one of the few bars where smoking is permitted. It offers different choices of cigars. It offer various deals like down priced beer during happy hour and free beet tastings etc.
There exists no better place to enjoy nightlife, like the nightlifeof Buffalo. People here know how to live and enjoy life. City of Buffalo is full of entertainment and offer variety of nightlife options. Much like city itself, the night life caters with diverse interests, music lovers, hardcore sports fan and folks simply craving cheap beer. Live jazz is featured frequently at local bars.