Best Restaurants in Omaha, Nebraska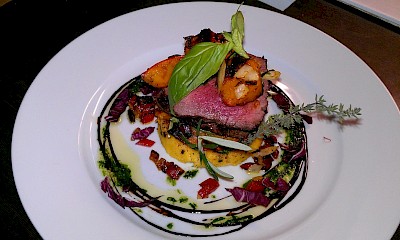 Most people say that the best food is one that is prepared at home. To a great extent, this line of thought is true. Therefore, it is paramount to select the finest restaurants if you decide to eat out. Omaha is one of the places known for a variety of restaurants with delicious menus. Selecting a place that well suits your restaurant checklist can be challenging. To that effect, we have decided to make a compilation of restaurants you can enjoy having meals at.
Top 5 Restaurants in Omaha, NE
Lot 2

6207 N Maple St, Omaha, NE 68104

If you are a fan of eating out every day and would like to keep this culture, Lot 2 is the place to eat. Before getting to taste the food, you will enjoy a sophisticated and modern atmosphere. The restaurant has food and drink menus tailored to the satisfaction of the customers. The level of diversity of the menu is marked with inclusion of self-made gravy and biscuits.

Fish, being at the top most people's checklist, has been given special attention. You can try out the Salmon Tartare or Crab Cake BLT sandwich.

Dario's

4920 Underwood Ave, Omaha, NE 68132

The French restaurant boast of top class customer care, friendly staff and ear-soothing jazz. Dario's has a history of consistent excellence which means that at no time will you encounter substandard service. The restaurant is iconic for a perfectly salted and tasty French Onion Soup before indulgence into a meal of your choice on the diversified menu. On the list of a complete meal are various Belgian beers and Nutella and Banana Crepe for a complete and perfect French meal.

The Grey Plume

220 S 31st Ave #3101, Omaha, NE 68131

This spot can easily win your heart to be the favorite dinner spot courtesy of vibrant menus, immaculately plated food and superb service. Nothing on the menu is near the average mark with the duck fat fries and doughnuts being on the highest end. These doughnuts attract celebrities from all over!

The restaurant is committed to freshest cuisine hence constant use of locally produced ingredients. Therefore always be on the lookout for oyster mushrooms normally served with winter pears and pickled celery. If you want to make your dinner even more memorable, hire a Omaha limo rental and head over to the Grey Plume.

The Drover

2121 S 73rd St, Omaha, NE 68124

The Dover is a steakhouse with a signature dark and rustic smoky tinge in the air as you enter the restaurant. The place is known for perfectly prepared filet, sirloin, and ribs. Slightly sweet marinade is used to flavor the meat. It also comes with horseradish, straight or creamy. You will regret if you come to this place with a full stomach because you will miss out on a lot of delicacies. If you're traveling as a group for business, ask your charter bus affiliate company driver to stop here for nice dinner.

Salween Thai

1102 NW Radial Hwy, Omaha, NE 68132-1730

Here, you assured of a full stomach on a manageable budget. Ranging from deliciously prepared pad Thai, drunken noodles, veggie-packed spring roll, Panang Curry and of course some Thai tea, you cannot run out of options.

Salween Thai is inarguably the best restaurant offering Thai food. You can choose the extent to which your food should be spiced making it one of the most flexible places to eat for everyone.
Choosing the best restaurant to eat at is by no means an easy decision. If you truly want to taste them all, rent a party bus in Omaha, and start your very own tasting tour!