Lansing Nightlife Review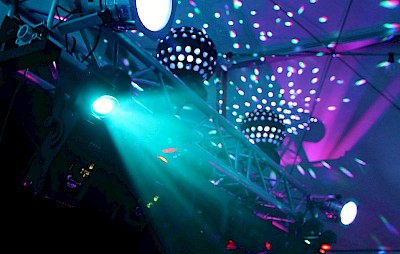 Lansing is the capital of Michigan and is one of the most visited cities in the US. If you are looking for nightlife options here, you will have lots of options to choose from. Here are some of the best bars and pubs in Lansing
Top 5 Bars & Nightclubs in Lansing, MI
Reno's West

5001 W Saginaw Hwy, Lansing, MI 48917

Reno's West is one of the most popular sports bars in Lansing. The atmosphere is great and this is the perfect place to catch a game. Plenty of TV's are installed throughout the place. During the match days, the atmosphere is similar to that of a stadium. They serve a wide range of margaritas and beer. The food over here is also good. You should try out their Lebanese Bread and fried pickles. The place is also very well organized. There are two separate rooms. There is a game room where you will find pool tables and arcade games. Apart from that, there is a darts room for playing darts. Live music is also there to keep the guests entertained.

Mac's Bar

2700 E Michigan Avenue, Lansing, MI 48912

Mac's Bar is one of the most popular bars in Lansing. This bar is the true definition of a " dive bar" and it is arguably the best place in Lansing to watch live shows. They promote the local talents of Lansing. You will find plenty of local musicians performing here. Draft beer is the most popular drink. Plenty of canned beers are available as well. Every day, there is some sort of event. For example, Monday's are " Comedy Nights" which is really entertaining. And Tuesday's are reserved for electronic music. Get a Lansing limousine rental and head over to Mac's tonight!

The Waterfront Bar and Grille

325 City Market Dr, Lansing, MI 48912

The best thing about this place is definitely the location. From the patio, you will get an amazing view of the entire waterfront. Nothing beats having a chilled beer and enjoying a stunning view. Live music over here is also really good. Apart from the local musicians, plenty of reputed artists also come here to entertain the guests. They serve a wide variety of food items as well. You should try their " Pulled Pork Sandwich" and " Sloppy Nachos". If you're planning a crazy night, book a ride with Party Bus Lansing, MI and stop by the Waterfront Bar & Grille.

Harry's Place

404 N Verlinden Avenue, Lansing, MI 48915

If you are looking for a bar which serves some great food, then this is a great option. They are well known for their ice cold draft beers. The waiters are very welcoming and friendly. You should order their " Wing Dings" which is basically chicken wings. They are extremely tasty and goes well with beer. You should also try their pork chops and pizza.

Leo's Outpost

600 S Pennsylvania Avenue, Lansing, MI 48912

Leo's Outpost is also another popular bar which serves great food. The place is very spacious and has plenty of seating. The interior is very well decorated and the atmosphere inside is also really good. They serve a wide range of drinks. Coming to the food, you should definitely try their " pepper jack crab soup". Thir burgers and pizzas are also extremely tasty. A low-calorie food menu is also there for the health conscious people.
Thus, as you can see, Lansing has a very good and vibrant nightlife. There are plenty of good bars and pubs throughout the city to visit. Want to see them all? How about starting your own pub crawl with the help of our charter buses in Lansing!