Famous People from Lansing, Michigan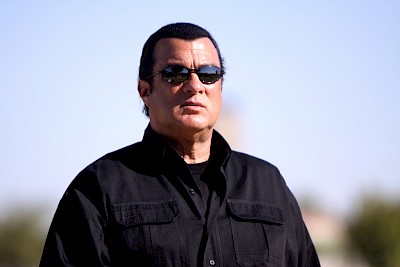 Lansing is Michigan's state capital. It has given birth to people who have left a lasting impression in history. These famous Americans include actors, singers, explorers, scientists, celebrities among others. They have played distinctive roles in society and have influenced the lives of others.
5 Celebrities From Lansing, MI
Steven Seagal

Steven Frederic Seagal is an American actor, director, screenwriter, producer, singer and a martial artist. He was born on April 10, 1951 in Lansing, Michigan. He has featured on several action movies like Machete, Half Past Dead, Exit Wounds, On Deadly Ground, Under Siege, above the law among others. He spent his adult life as a martial arts instructor in Japan. Seagal is the first foreigner to train Aikido Dojo in Japan. He's fluent in the Japanese language and owns a large collection of samurai swords. He has three sons and four daughters. His estimated net worth is approximately $16 million.

Donald B. Keck

Donald is an American research physicist who contributed in development of optical fiber. He was born on January 2, 1941, in Lansing, Michigan. He attended Michigan State University where he as an electrical engineer. In 1967, he received his PhD in physics from the same university. After studies, he joined Corning research department as a senior research scientist. Later, he became the Vice President and Technology Director of Optical Physics. During his tenure, he introduced the company to the field of photonics. In 1993, Donald was inducted in National Inventors Hall Of Fame.

Earvin `Magic' Johnson Jr

Johnson was born on August 14th, 1959 in Lansing, Michigan. He is a former professional basket player. Currently, he is the president of basketball operations of NBA. He played for the Lakers for 13 seasons as a point guard. At 1980, he received NBA most valuable player award. He retired in 1991, but after protests from his fellow players he returned to play in 1992. However, he retired again the same year after winning all-star MVP award. Four years later he returned and played 32 games for the Lakers before retiring for the final time. In 2002, he became a two-time inductee into the basket ball hall of fame. If you're a basketball fan, try tailgaiting with one of our Lansing party buses!

Matthew Lillard

Matthew was born on January 24, 1970 in Lansing, Michigan. He is an American actor, producer and a director. He is famous for his roles in SLC Punk, Scream and Serial mum. In 2010, he voiced Shaggy in Scooby-Doo. Matthew attended Foothill High School before joining American Academy of Dramatic arts. While still in school, he was a co-host of SK8-TV. In 2012, he starred Criminal Minds episode. Two years later, he starred an animated film `Under Wraps' as Peter. He is a husband and a father. Lillard loves the Lansing nightlife when he's in town!

Burton Leon Reynolds

Burt Reynolds was born on February 11, 1936 in Lansing, Michigan, U.S. He is an American actor, producer, director and a former football halfback. The veteran actor has starred several films like The Longest Yard, Deliverance, Boogie Nights and Smokey and the Bandit. Reynolds suffered from a joint dysfunction while filming City Heat movie in 2009 which made him undergo a back surgery. He is still active in the film industry. Celebrities like Burt deserve luxury Lansing limousines when in town.
Lansing, Michigan is a wonderful place to live or visit. It has produced some of the most prominent people in society. All these people have made significant contributions to the society. It's beyond any reasonable doubt that Lancing capital is rich in diversity. The list of the famous people from Lansing is endless. Want to learn more about Lansing, Michigan? Book a Lansing bus charter and take a tour.