Famous People from Springfield, Massachusetts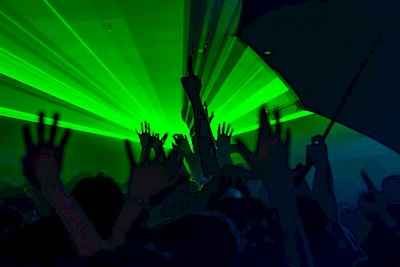 Some people may be famous in their own towns while others hit the international billboards. Springfield, MA has contributed a fair share of famous names and personalities known all over the world. These celebrities continue to share their talents, comedy, and knowledge with the planet. Here is a top five list of famous people who have called Springfield, MA home.
Top 5 Celebrities from Springfield, MA
Paige Turco

Paige Turco is among the top best actors in the world and was born on May 17, 1965, in Springfield, MA. Her interests in the theater were discovered early as she attended ballerina classes. Additionally, she was a soloist in events such as Western Massachusetts Ballet Company, The Amherst Ballet Theatre Company, and the New England Dance Conservatory. Unfortunately, her ballerina career was cut short when she got an ankle injury at the age of 14.she shifted her focus on drama and musical comedies. Paige then went ahead and studied drama and later graduated from the University of Connecticut. If you want to travel like Paige, limo service in Springfield, MA has never been easier to obtain.

June Foray

Born 18, September 1917, in Springfield, MA, June started her voice career at a tender age of 12.she began imitating old lady's voices which made her host a radio show while being mentored by her teacher. June's family later moved to California but she continued with her radio show and also writing another show for children which she called "lady Makebelieve".By the time she turned 15, June had mastered her voice characterizations and dialects perfectly. She juggled between voice work and film but her voice stood out. She was known as the "voice magician" and worked in radio stations from 1930 to 1950s. Over the years June has worked extensively on talk shows, game shows, films, radio shows and documentaries but says she loves working behind the scenes.

Chloë Sevigny

Choe was born on 18 November 1974, Springfield, Massachusetts, USA and she was the typical "it girl" when in her teens. She is of the most outstanding prominent queens of contemporary independent cinema which opened her doors to the world.in the teen years she traveled often to Newyork over the weekends and one lucky weekend a fashion editor spotted Chloe and welcomed her to intern in their company. The internship led to other modeling gigs both sassy and x-girl which were designed by Kim Gordon. Chloe career now took another turn to acting. She took roles in films such as Kids(1995), Tress lounge(1996), Boys Don't Cry (2000) which won the Oscars.

Kurt Russell

Famously known as Kurt was born on 17 March 1951, Springfield, Massachusetts, USA started her acting career as a young boy in child television series The Travel of Jaimie McPheeters in 1963.he then took a lead role in It Happened at the World's Fair when he was discovered by Walt Disney and signed a 10-year contract with him. He voiced animated Disney movies and continued to do so even in his teen years. He has graced his talent in movies such as Silkwood, Big Trouble in Little China, The Thing from another World, Overboard and much more. Russel met his wife Goldie Hawn and did the film The One and Only, Genuine and Original Family Band (1968) and have lived together happily ever after.

Kristen Wilson

She was born and raised in Springfield and started training as a ballet dancer at a tender age. She did well in dancing and music and graduated from Syracuse University. She took part in national tours such as Westside story which had a great impact on her career. Kristen then landed her first acting role in 1996 in the film Bulletproof which also starred Adam Sandler. Kristen married her love and makeup artist Martin Astles and moved to Los Angeles. Kristen enjoys the Springfield nightlife when she visits.
Springfield, MA is a small town but has brought up celebrities that are known all over the world. The talent still keeps growing as the generation grows. When you want to see the best attractions in the area book a limo bus or motor coach bus and take a tour today!