Budget Hotels in Boston, Massachusetts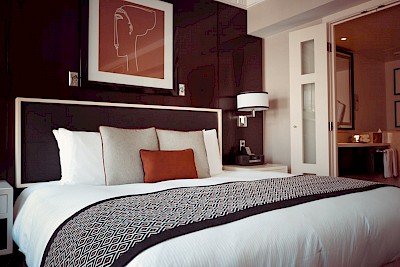 Boston is the capital and largest city of the Commonwealth of Massachusetts. This city has a rich culture. Many collages and universities are located here. It has a humid continental climate.
Boston is the educational hub of the United States of America. It is also the capital and largest city of the Commonwealth of Massachusetts. It is quite rich in culture and you will find number of colleges as well as university in this city. All of them promise to be the best in the world. The climate however is somewhat a drawback. The city of Boston enjoys the humid continental type of climate.
If you want traveling to be a pleasant experience and that too within your budget then you should choose budget hotels. You will find number of cheap hotels which are present in this city. The list of such hotels is as under:
Seaport Hotel

1 Seaport Lane, Boston, Massachusetts 02210

Seaport Hotel is situated across the street from World Trade Center. This hotel is near to the Logan Airport and Financial District. The rooms at Seaport Hotel are comfortable and relaxed. Various facilities such as health club, fitness room, spa, TV and free video games are provided to the guests. You can easily book this hotel online. We provide limo services including pick-up and drop-off from all major airports.

Carruth House

30 Beaumont St, Dorchester, Boston, MA 02124-5008

Carruth House is a pretty hotel located in the city of Boston. They provide comfortable beds, cozy rooms and magnificent breakfast to the guests. The guest can check-in in between 4pm to 10 pm and check-out by 12 pm in this hotel. There are various restaurants, banks, pubs, dry cleaners, laundry, barbers, market and drug stores situated near to this hotel. You can also book this hotel online. If you are out for night with one of our party buses, this is a place you can count on to rest your head.

H.I. Boston Downtown

12 Hemenway Street, Boston, MA, USA

H.I. Boston is situated in the downtown Back Bay area. The guests can also take pleasure in daily programs, TV, lecture, films, and workshops in this hotel. It is very near to Fenway Park and Newbury Street.

Abercrombie's Farrington Inn

23 Farrington Ave, Boston, MA 02134-1704

Abercrombie's Farrington Inn is situated on the Green Train of Boston subway System. It is a good-looking private hotel which has air conditioned private rooms and dorm beds. The amenities such as telephone, TV, luggage storage, internet, 24 hour reception is provided free of cost to the guests.

Days Hotel

1234 Soldiers Field Rd, Boston, MA 02135-1002

Days Hotel is suitable location near to the Charles River. It has 117 rooms. The guests are given the various amenities such as free parking, full service restaurants, in room coffee maker, internet access, free HBO, ESPN, CNN, and outdoor pool in this hotel at an affordable price. The hotel is near to Harvard Square, Harvard University, Boston University, Fogg Museum and the Original House of Blues. There is ample parking here for charter buses and motor coaches.
These are some of the budget hotels which are present in Boston. I am quite sure that you will have a very good time in all these hotels. They are cheap as well as comfortable.In order to enjoy your vacations at affordable rates then you must choose one of the hotels mentioned above, I am very sure here you would get the best facilities and services that a budget hotel provides.