Best Restaurants in Springfield, Massachusetts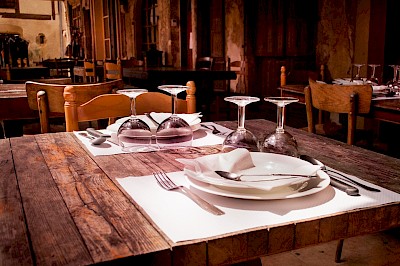 Eating out once in a while is an opportunity we look forward to. Depending on the experience you intend to have, you must choose the right destination to experience great fun. Here is a list of the top five restaurants in Springfield, Massachusetts that offer good food, and great dining experiences.
Top 5 Restaurants in Springfield, MA
Adolfo's

254 Worthington St, Springfield, MA 01103

Eating time is often family time. If you are looking to have some time out with your family you might want to consider this Italian restaurant. Adolfo's serves Italian dishes incuding pizza and have great vegetable options. The waitresses are quick and friendly. They also are great with kids. Getting reservations here is pretty easy; you can organize for a small get together without much hustle. The best thing about this restaurant is their portions are so big, you could order one plate for two! If you want to bring the entire family, hire a Springfield limo service from Price4Limo!

Theodore's

201 Worthington St, Springfield, MA 01103

Eating out is a good opportunity to bond with friends; catch up, share a laugh or make new friends. If this is the kind of time out you are looking forward to, this is the restaurant for you. At Theodore's they serve American dishes, barbecue and they have a bar. If you and your friends are looking to have some private time, it's possible to have one of the rooms to yourselves. Getting reservations is really simple. The services are fast, efficient and the waitresses seem to disappear in the background. The one thing that keeps customers coming back is the barbecue. They are to die for!

Chef Wayne's Big Mamuo

63 Liberty St, Springfield, MA 01103

Sometimes eating out is a time to relax and unwind. If this is what you are looking for, look no further. Most of the dishes served here are American, others are Cajun and creole, gluten free options and they also have amazing vegetarian options. What makes this restaurant is the food they serve. It's so good you could eat your fingers. They also allow you to bring your own alcohol. The crowd here is friendly and loving. Its great here for family and friends to gather. So ask your Springfield party bus affiliate company driver to stop here for a bite before you go out for the night!

Max's Tavern

1000 W Columbus Boulevard, Springfield, MA 01105

Eating out could also be an opportunity to spoil yourself. If you are looking for a place that where you can wine and dine. This is the place for you. At Max's Tavern, the waitresses are friendly and extremely professional. The service is top notch and the atmosphere is just perfect. This makes it perfect for having professional dinners, dinner dates or special celebrations. They serve American dishes and have great vegetarian options. We think this place is awesome, but don't take our word, there are a lot of famous people from Springfield that swear by the food here.

The Student Prince Café

8 Fort St, Springfield, MA 01103

Eating out is also a good chance to be adventurous. Explore new cuisines and culture. If you are out to try out something new, this is the place for you. They serve American, European and German dishes. What sells this place is the authenticity of their dishes. If you decide to have a German dish, you'd think it was prepared by a German! The atmosphere here is perfect for group outings. You and your friends could just come out and have fun catching up. The services are superb.
Take your adventurous mood and go have fun and enjoy different cuisines in any of these best restaurants. If you have the urge to taste dishes from all the restaurants above, you can rent a charter bus and start your own "Taste of Springfield!" You will surely love it and you'll always look forward to the next eating adventure.