Best Restaurants in Boston, Massachusetts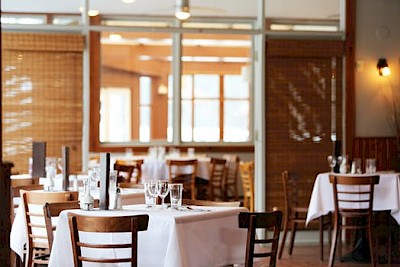 Most readers, bloggers or just plain foodies all have the same question: Where can I get the best food right now? Restaurant enthusiasts are looking for the best restaurants around town with unique cuisines. The list of the best restaurants in Boston can be an exceedingly long one and let us look at some of the places that one should definitely eat at.
Top 5 Restaurants in the Boston Area
Alden and Harlow

40 Brattle, St.Cambridge, MA 02138

Filling the shoes that Casablanca once wore could seem unthinkable- a place that has defined Harvard Square for more than 50 years. Michael Scelfo's debut joint has brought originality to its cuisine as well as its preparation.

Riding over an old concept of farm-to-table presentation which involves small plates and emphasis on vegetables, the food with its unconventional ingredients and combination of flavors such as hot peppers, fish sauce and smoke would be something new for the experimental type. When you need a limousine rental to take you to Alden and Harlow, contact Price4Limo today.

Shepard

1 Shepard St.Cambridge, 02138

Fronted by restaurant veterans, Susan Regis and Rene Becker, taking over the once-popular Chez Henri space between the Harvard and Porter squares, this restaurant is as appealing as its owners.

This doesn't boast of a traditional menu with a little bit of explaining needed for some items, but nevertheless their unique combination of ingredients overshadows the complicated names. Surrounded by a French flair minus the pretension, their half-chicken dish is to absolutely die for. This restaurant is a popular place for local celebrities as well!

Buttermilk and Bourbon

160 Commonwealth Ave, Boston, MA 02116

Jason Santos, Hell's Kitchen prodigy, brings us a restaurant filled with beignets and Southern-inspired food and if that wasn't enough, the ambiance is supported by voodoo dolls, dim and moody lighting and exposed brick.

Buttermilk and Bourbon fishes out buttermilk fried chicken, short rib croquettes, honey-filled biscuits and many more delicacies at offer. If you're coming in town on a charter bus, be sure to make a group reservation.

Mida

782 Tremont St Boston, MA 02118

Simplicity is chef/owner's Douglass William's motto. Embellished with an unpretentious yet sophisticated interior, Mida focuses on the food and is a perfect example of humble and fantastic cooking.

Chef Williams draws his inspiration from Italian influences and places a whole lot of emphasis on seasonal ingredients adds to the authenticity of the "homely" experience. Some of this can be seen in his choice of dishes such as caponata toast, crispy duck wings, grilled beef collette and hand-prepared ricotta gnocchi. If your stopping here with your party bus group, be sure to make a reservation.

Craigie on Main

853 Main St, Cambridge, MA 02139

Craigie's USP lies in its ability to make simple dishes like roasted chicken seem really exotic by employing advanced cooking and heating techniques and technology, not limited to just that by serving some dishes that are just plain extraordinary. As an example- their roasted milk-fed pig's head with spicy pumpkin sambal and boudin noir-hoisin sauce is as exotic as they come.

Owner Tony Maws has displayed the power of sophistication coupled with simplicity and converted simple cuisines into absolute works of art. Owner Maws is also credited with opening up a more casual fine-dining a few years ago in the name of The Kirkland Tap and Trotter, located on the border between Somerville and Cambridge.
Boston offers a delightful experience when it comes to fine dining for both connoisseurs as well as simple enthusiasts. With an opportunity to experience different cuisines while being exposed to a fusion of ideas in the form of a small dining plate, can truly be called nothing less than a global experience.