Lexington Nightlife Review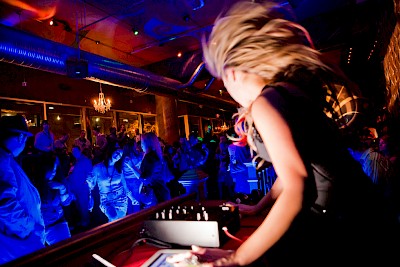 Lexington is one of the most popular cities in Kentucky. It is very well known for it's horses, nightlife and especially its Martinis. If you're thinking about going out for the night, here are some of the best bars and nightclubs in Lexington, KY not to miss!
Top 5 Bars & Nightclubs in Lexington, KY
Ole Hooker's Bait and Tackle

205 S Limestone, Lexington, KY 40508

Located in a very happening neighborhood, this is a very popular place. The place is small but it has a very welcoming and friendly atmosphere. The decor is also really cool. The blue colored walls along with the blue lights will make you feel as if you are under the sea. Beer is the most popular drink over there. The beer collection is impressive. The food over there is also really good, While drinking the beer, you can enjoy the local musicians of Lexington playing out tunes.

The Pub Lexington

3750 Mall Rd, Lexington, KY 40503

If you are a bourbon lover, then you can't afford to miss this place. The Pub Lexington is a town staple. On the ground floor, there is a large bar where you will find more than 150 different varieties of bourbon. The owner \is very friendly and will be more than happy to share his knowledge about drink specialties. There are plenty of TV's installed throughout the area where you can catch live games. Lots of entertainment options are also there. Don't miss happy hour here! Book a Lexington limousine rental in advance to ensure all your transportation needs are taken care of.

Soundbar

208 S Limestone, Lexington, KY 40508

Soundbar is also a very fun and lively bar which you should definitely consider visiting. The place has a great atmosphere. They play some amazing music and there is a small outdoor seating area as well. The best thing about them is that every day there is some event. For example, Monday's are Martini nights. You will get Martinis at a very cheap price. Wednesday's are Karaoke Night where you can sing your heart out. And Tuesday's are game night. If you want to go to Soundbar as a gorup, there's no better ride than Party Bus Lexington!

Al's Bar of Lexington

601 N Limestone, Lexington, KY 40508

This is a really cool bar with a nice patio area. They have outdoor seating arrangements as well. The interior is quite well decorated. There is also a taproom for private parties. They have a good collection of bourbon. Plenty of beers are also available on tap. The place is very happening. Every day, there is some event or other. Many bands come here to perform. Comedy shows are also conducted frequently. The food over here is also good. You should try out their burgers and salads.

The Beer Trappe

811 Euclid AVenue, Lexington, KY 40502

As the name suggests, this one is for the beer lovers. The Beer Trappe has the best beer collection in Lexington. They also serve wine. The music over there is really good but not very loud. You will be able to have a conversation easily. The staff over there are also very knowledgeable and will help you select a beer as per your taste.
Thus, Lexington has a wide array of bars and nightclubs. There are plenty of places where you can go and enjoy a drink with your friends. If you want to stop by them all, Lexington charter buses can provide ground transportation for your exciting evening.