Famous People from Lexington, Kentucky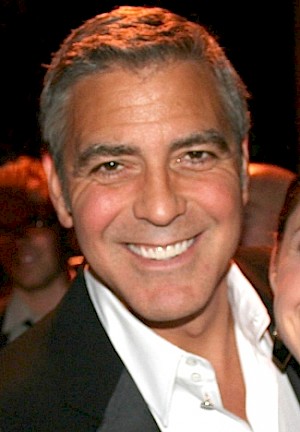 Also referred to as 'Horse Capital of the World', Lexington, Kentucky is home to numerous celebrities and iconic people. The city features a stable economy and a diverse cityscape. Lexington is ranked among the seventeen cleanliest cities in the world by Forbes. The city has birthed renowned people ranging from actors and actresses to sports champions. Some of the most famous people from Lexington include;
5 Celebrities from Lexington, KY
George Clooney

Populary referred to as gorgeous George, George Timothy Clooney was born on 6th May 1961 in Lexington, Kentucky. The renowned actor started his acting career in 1984. He played the role 'Dr. Doug Ross' on the sitcom E/R. He played roles in other films such as Roseann(1988), Sisters (1991), and The Perfect Storm (2000). He left E/R in 1999 and played roles in films such as O Brother, Where art Thou (2000) and Ocean's Twelve (2004). He produced and starred in Michael Clayton (2007) earning an Oscar nomination for the best male actor.

He also played leading roles in Fantastic Mr. Fox (2009) and Up in the Air (2009). His epic perfomance in 'Up in the Air' earned him nominations for Golden Globe and Academy award. He is a popular humanitarian and political activist. He served as as United Nations Messenger for peace from the year 2008. The People Magazine voted George Clooney the 'Sexiest Man Alive' in 1997. In the same year, he was labeled the 'Best Dressed Male television Star'. People chose him among the fifty most beautiful people in the world! When you have status like George does, riding in limousines is standard!

Michael Shannon

Born and raised in Lexington, Kentucky, Michael Corbett Shannon is a renowned actor. He starred in the popular film, Man of Steel. He mainly plays crazed characters. He has a perfect square jaw and deep blue eyes. His deep authorative voice complements all his roles. In the year 1992, he was awarded the Joseph Jefferson award for a principal role in the play 'Fun/Nobody'. He was nominated for the same award in the plays 'Bug' in 2002 and 'The Pillowman' in 2007.

Laura Bell Bundy

The popular actress Laura Bell Bundy stars in the renowned film Jumanji. She was born on April 10, 1981, in Lexington, Kentucky. Besides Jumanji, she played in other popular films such as Dreamgirls in 2006, and Anger Management in 2012. In May 2007, she received a Tony nomination for her role in the musical 'Legally Blonde'. She played a role as 'Elle Woods'.

Tyson GayBorn

Tyson Gay Born on 9th August, 1982, Tyson Gay is a field and track sprinter. He competes in 100 meters and 200 meters dash. He is considered the second fastest athlete ever after Usain Bolt in 100meters dash with a time record of 9.69 seconds. His 200 meters time record of 19.58 seconds makes him the 6th fastsed athlete for 200m dash. He has won countless medals in international athletic competitions. In the year 2007, he was crowned the IAAF World Athlete of the Year. He won the Jesse Owens Award twice among other awards.

Melissa McBride

Melissa McBride Born on 23rd May 1965, Melissa Suzanne McBride is also among the famous people from Lexington. Besides being an actress, she is also a former casting director. She is very popular for her role as Carol Peletier in the series 'The Walking Dead'. She has earned numerous awards based on the role. She was born and brought up in Lexington Kentucy and started her acting career in the year 1991.
Apparently, Lexington, Kentucky has much more to offer than its robust city life, economic stability, and horse farms. It is home to the world-renowned celebrities. As more talents are discovered, the list of the citie's celebrities could only get longer! If you want to see some awesome attractions in the area, or if you just want to go out for the night, choose from a variety of Lexington party buses or charter bus rentals.